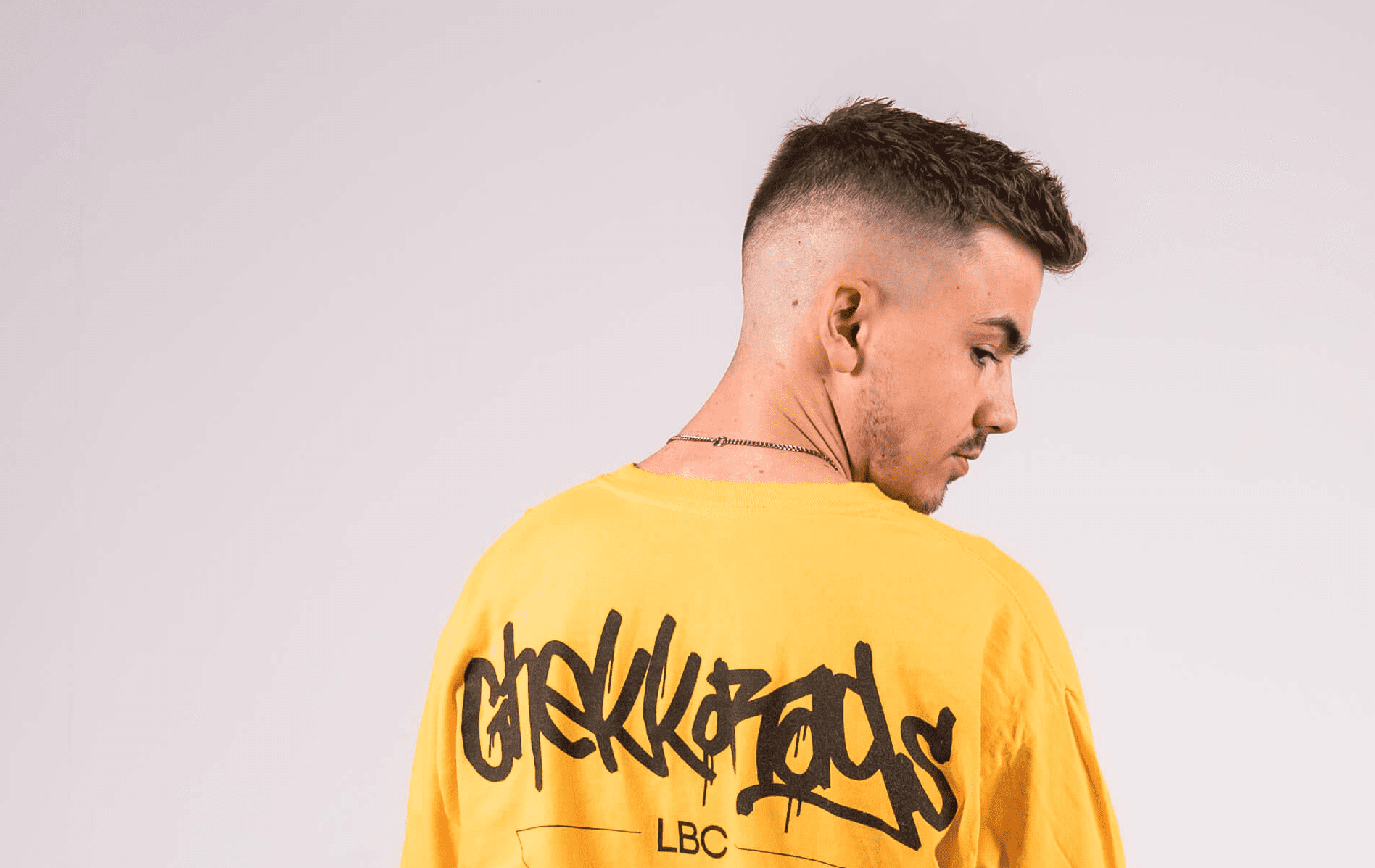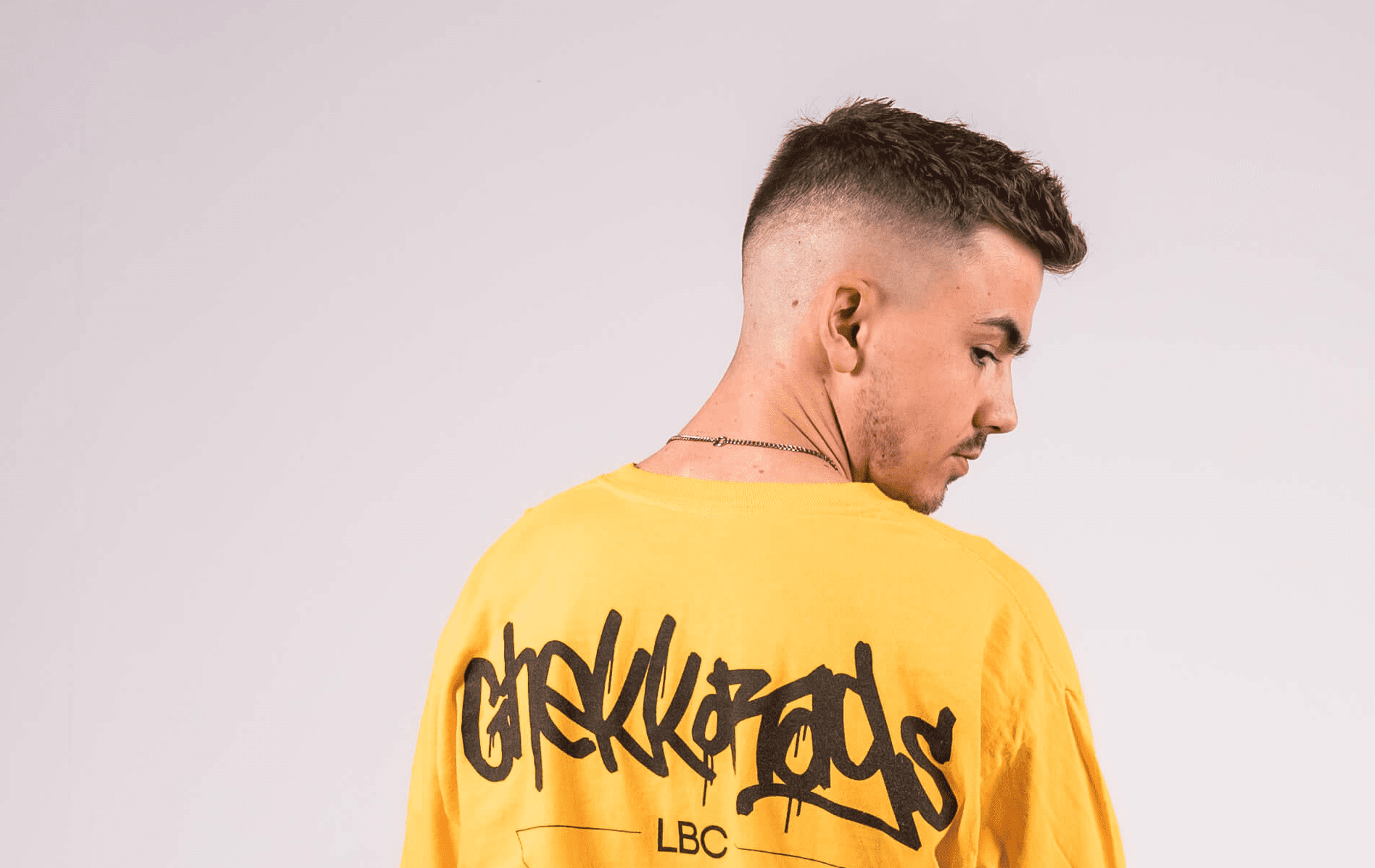 Emerging Welsh Talent Lloyd Haines Chats With IHOUSEU
Welsh vocal house wonder Lloyd Haines slips into the heart of summer with latest single 'Steps'. Featuring rising vocalist KAMA, the knockout track is available to stream from today on Spotify and from August 8th on all other DSPs.
We caught up with Lloyd for a quick chat this week…
Hey Lloyd. Where are you and what are you up to at the moment?
Hey guys! I'm based in Cardiff, Wales and at the moment, whilst hammering my release schedule, I'm working on my business, which is in its second year with a team of five. We're split into three divisions: Music, Marketing, and Events. The music division has now got four labels under its belt, two of which are soon to be revealed.
I'm currently finalising my debut album, forthcoming on my own label, Haines House at the end of this year. It's both exciting and daunting as I've been sat on these tracks for two-three years in some cases. I've had to learn to overcome the perfectionist agenda that so many young artists adapt early in our careers; it totally held me back for a while, waiting for that 'right' moment to drop something. The truth is that there never is that exact 'right' moment and so you just have to go for it. I'm loving churning out releases each month and not being so concerned on the metrics behind them anymore…
It's a good feeling.
You've gained support on recent releases from names such as Paco Osuna, Joseph Capriati, Loco Dice and Laurent Garnier. 2020 was due to be the catalyst in the next step of your career, especially with your invite to join Richie Ahmed's stage at Hideout this summer. How are you dealing with things being put on hold due to the Covid situation?
Firstly, wow. I'm always taken aback when reading those names having any correlation to my music, let alone support – it's so greatly humbling.
To turn to 2020…I was recently a guest on a podcast and I spoke of the importance of not 'writing off' the year, despite its downfalls. Don't get me wrong, It's been a tough one, and there have been times where I've really struggled with my mindset, but I've pushed on and had some record months for both my music and my business, and made some inspired music that perhaps never would have come to be had it not been for lockdown. The first couple months of lockdown were easily the most productive I've been musically for a long while.
The hardest thing though was losing my Nanny to the virus. She was a singer in the West End and her beautiful rendition of 'We'll Meet Again' was played at her service. I spent a week avidly listening to it and even sampled it into a new-age, slow hop track, which I hope to show my family soon, before showing the world. I think she'd love that. She's been my musical inspiration since I was a child – her and Led Zeppelin!
I was so psyched to be invited to Hideout in Croatia with Project, who I originally played for in Worcester a few years ago with Giles Potter. I was devastated to hear that it was cancelled. The events fell one by one after that. I've missed out on Ibiza, Romania and more this year but I have good health (I think!) and so I have nothing to complain about. Lockdown was a chance to rejuvenate and develop connections in newfound ways. I feel even closer to my family since, and my girlfriend and I even welcomed a puppy into our home. In the words of Drake and Future…life is good.
As Zoo Project Ambassador and holding past gigs for brands such as Drumcode, Elrow and Defected and played alongside names such as Michael Bibi & Solardo do you have any other exciting events/gigs in the pipeline when we can get back to the dancefloor?
Of course, Hideout is a must, but no doubt I'll embark on another '90s Rave UK Tour very soon. We had some stand-out shows last year in the likes of Liverpool, Milton Keynes, Bristol, Carlisle, Workington and Cardiff. Showcasing the greatest era of dance music – what more can you want?
As Partner to Groove, we've been working on getting the next few nights rolling in Swansea. James Cromwell of Constellate Talent and I have pretty mad events in the pipeline, with the pressure of course of topping what was the best NYE to date last year for our shindig with Jamie Roy.
For now, Babylon Rooftop parties in Cardiff have been the talk of the town. The first seated house music event post-lockdown, under restrictions, it's been so refreshing to hear new music being played at the scenic venue, it's been a pleasure working on that roof the last few weeks and seeing how the scene slowly builds up back to its usual self.
We've heard through the grapevine that you have future collaborations planned with Argy and another with Solid Groove's Blackchild, how have these unions came about?
If I told you, I'd have to kill you….
Nah, I'm kidding! It's not so top-secret anymore after I posed for a video with Blackchild on a beach in Forio, Italy, to announce our work together. I've been hammered with messages since asking for more info, which is always so crazy to see. It all came about from me reaching out to him when he posted on his story something along the lines of 'Any vocalists guys?' to which I replied with a few demos and then wrote and recorded a vocal on a new beat of his the week later.
I remember him turning to me in the car when we met up and saying 'this year will be big for you,' and, needless to say, that's motivated me ever since. Working with him has been pretty surreal as we soon wrap things. He's a busy guy so it could be a little while yet.
Releasing my vocals now frequently has led to work with fellow Welsh artist, Argy, which I need to finish my part on pronto actually! He's a killer producer, with quite possibly the quickest and seamless turnarounds I've seen in the game. Really excited about that one. It's a trip back to my tougher techno days, and so it serves as an almost nostalgic floor filler…
Your next vocal house release with vocalist KAMA is an absolute summer smash, can you tell us more about this release?
Thank you! I'm glad you're vibing – it means a lot. It was pre-released on Spotify on 24th July and has had over 4,000 streams there since and even landed a play on CoolFM from Connor Coates on his NI Dance Hits show. I'm very grateful for the support from Connor over the last few months.
KAMA is not only an insane singer but also a good friend and fellow Leeds United fan! The release coming out at a time where we've been promoted to the Premier League just makes it all the more special. KAMA is currently touring the UK as a busker and building up solid socials whilst doing so. I look forward to our next studio session together – it's always a vibe.
We would chat regularly over Instagram and we had so much in common that I asked him to be the first guest on my podcast, which was awesome. There was this indescribable 'buzz' in the room, so much so, that I asked KAMA right there and then to jump on a track with me. We wrote Steps that afternoon, posted a clip on Insta, and had thousands watching and then messaging us for release info. I knew we were onto a winner when club-goers would sing the hook to me as they came in the venue!
What's in store for you personally and for your label 'Haines House'
Our entire music division works on the premise of 'More love; more music,' and so that's exactly what our listeners are gonna' get. I love sharing my music with the world, and releasing on my own imprint allows me the chance to be truly creative, without restrictive opinion, which would otherwise impact the left-field edge that I try to embody.
My best mate and pretty-much-life-mentor, Delgado was (not surprisingly) the very first artist that I released other than myself. His first release on the label 'You Must Breathe' made the Traxsource 'Essential Jackin' chart, which was a massive movement so early on for us. We couldn't be more proud to have the talent that is Delgado on board.
The next couple of months will see the drop of my debut album, new music from Delaines, and of course, some up-and-coming talent will be invited on soon. I'll be launching our sister label for my urban electronic releases this year, so look out for that too on my socials.
As for me on a personal level, I'm genuinely loving how things are going right now, and I have my support circle to thank for pushing me on, including of course Rachael from The Mother Lode. I'm so grateful for conversations like this, which give me another outlet to get my sounds out to the world. Big ups to you guys and everyone else enjoying my records and remember…more love; more music.