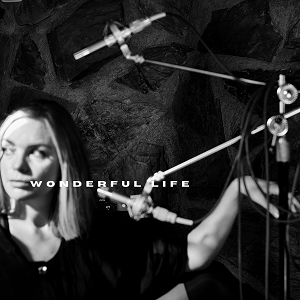 Emika releases new summer single cover of Black's original 1986 hit "Wonderful Life".
This week Emika released the "Wonderful Life" single via Emika Records. It is a re-imagined cover version of Black's 1986 pop hit, originally released the year she was born. Emika says "After I covered Christ Isaak's Wicked Game, this song has been another 80's classic that I have loved for years and been meaning to cover for a long time." 
Using her signature synth sounds, sultry vocals, deep resonant bass-lines and piano stabs, she retains the cool and understated atmosphere of the original while giving it the melancholic and euphoric Emika make-over that many know and love her for.
Emika will this year mark the tenth anniversary of her debut self-titled album. A new body of work titled Vega will be unveiled throughout the year, comprising a trilogy of three collections of songs. This will feature some reimagined versions of classic tracks from her Ninja Tune catalogue, including "Professional Loving" (which was sampled by The Weeknd on his track "Professional"). Vega also showcases new material including collaborations with Horace Andy (Massive Attack), Liela Moss (The Duke Spirit), and techno behemoth Rødhåd.
Each of the three parts of Vega will have a different theme and sound, demonstrating and celebrating the diversity of Emika's career to date. Where Part One explores her electronica heritage, Part Two will bring in elements of her two piano albums: Klavirni and Klavirni Temna. Part Three will move away from electronic sounds and explore the neo classic side of Emika's work, featuring a string quartet. Together, the three parts will form one brand new body of work. The complete project is funded by Initiative Musik Germany.
What the press are saying about Emika:
"A glamorous Zola Jesus." – Uncut Mag
"I hope she becomes very famous." – Thom Yorke
"She is sonically out of this world." – The Weeknd
"She's all ready worlds apart, worth praising to the skies." – Classic Pop Mag
"Emika's effortless performances… sound just as good, if not even better, on stage than they do on record." – DJ Mag
Follow Emika: