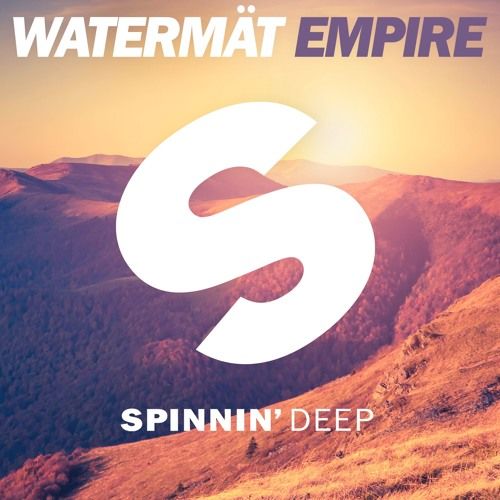 Watermät - Empire
The unbelievable sound of Watermät enters a new chapter with 'Empire', a track based on overwhelming synth chords and invigorating vocals. The big chords blow you away, unleashing unknown energy with every crowd it hits – this is a classic in the making, and it's going to mesmerize you for a long time to come. The perfect anthem for when day makes its transition into night.
Dance music has never been the same since the rise of French DJ/Producer Watermät. Coming up as an underdog, although not a complete newbie, he's by now turned the scene upside down with his completely original sound.
Born as Laurent Arriau, Watermät has been composing tracks for several artists in the past, before releasing his own tracks. In the autumn of 2013 he decided it was his time to take the stage himself and share his love for dance music with the world. 'Bullit' was his first track released on Spinnin' Records, which reached the GOLD status on Beatport and kept a position in the Deep House chart for almost a year consistent. It turned into a worldwide hit, played on dance floors as well as radio, receiving huge support from the biggest DJs in the scene who included the track in their set. With follow-up track 'Frequency' (a collab with TAI), Watermät moves into a more deep and darker sound, but remaining catchy, creative and massive. Tracks 'Portland' (alongside Moguai) and 'All My Love' were released after that, all played by the biggest DJs out there, ranging from mainstage heroes like Tiësto, Calvin Harris to (deep) house tastemakers like The Magician, Oliver Heldens and Martin Solveig.
His newest track 'Empire' takes the deepness to yet another level. "Younger I was very much influenced by the "French touch" of the years 2000. It can be heard in the track", explains Watermät. 'Empire' uses a sample of Dionne Warwick's I Don't Need Another Love/Heartbreaker and might be the deepest track produced by the French DJ/Producer so far. The track – which still includes the trademark horns – was premiered by Pete Tong and was included in the Magician's Magic Tape. It also was used as the soundtrack of the Spinnin' Deep teaser for the upcoming Miami Hotel at Ultra Festival in Miami. The perfect festival anthem for when the darkness kicks in and the sun makes room for the moon to shine.
Watermät – 'Empire' – Out Now on Beatport
https://watermat.lnk.to/Empire