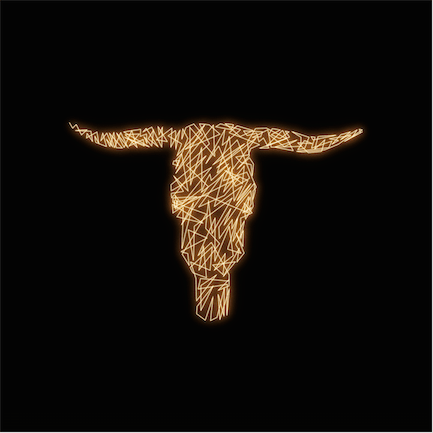 Matador - Ructions
Having launched his own label Rukus earlier this year to acclaim, Dublin-born producer and live techno act Matador is now releasing his debut full-length LP on the imprint. Echoing the "noisy" connotations of the label's namesake in its own title, 'Ructions' is a clear statement of intention for Gavin Lynch and marks the start of a new chapter in his stellar career.
Following the success of 'The Enemy' EP which topped the Beatport charts and gained support from international tastemakers including Pete Tong, Kolsch & Adam Beyer – three tracks will be available when fans pre-order the album. Alongside 'The Enemy' and 'Remember', fans can enjoy a further third unreleased bomb – 'Back 2 Bass' – available to own as an instant grat.
Setting the tone for the 12-track masterpiece, the beatless, meandering 'Smoke & Mirrors' followed by the atmospheric 'Drifting' make for a gentle warm-up. Third track 'Back2Bass' marks a decisive switch of pace for the album, with its brooding bassline, twinkling bleeps, and atmospheric synths providing the backdrop for the eponymous refrain.
From here, we move back into smoother territory, with 'Harcourt Street' showing a warmer, more house-orientated side of the producer; a subtle, grooving beat underpins shimmering synths, all the while set against evocative field recordings of bird calls.
'Inceptions' eases us out of this moment of calm, echoing many of the elements of its predecessor whilst adding space-age chords and more uptempo drums.
Our most obvious dance-floor moment comes courtesy of the stomping 'The Enemy' – originally released as the first EP of Rukus, it features the distorted vocals of Chicago legend Felix Da Housecat coming together with a juddering bassline for an ominous yet powerful piece of techno.
'Remember' contrasts well with its predecessor; the most song-like track on the album, wistful male vocals are backed up by more upbeat chords and subtle synth arpeggios. 'Stanleys' builds on the pace for a peak-time, percussion-led groover, whilst 'Rizzle' introduces acid-tinged stabs over a more laidback beat.
Matador takes the pressure off once more with the gentle chords and evocative percussion of 'The Resort', before signing off with the introspective, retro-sounding 'Strings For Life'.
Having steadily built up a dedicated following thanks to his heavy schedule of touring and producing, the varied yet cohesive 'Ructions' will no doubt receive a warm welcome from techno fans worldwide.
'Ructions' is scheduled for release on 25th April 2016 via Rukus.
'Ructions' tracklist:
1. Smoke and Mirrors
2. Drifting
3. Back2Bass
4. Harcourt Street
5. Inceptions
6. Klout & Bones
7. The Enemy feat. Felix da Housecat
8. Remember
9. Stanleys
10. Rizzle
11. The Resort
12. Strings For Life
Alongside the announcement of his forthcoming album, Matador announces the Ructions tour leading up to the summer festival and Ibiza season where he will be once again playing mega stages worldwide:
11/01/16 – Blue MarlinDubai, UAE
12/03/16 – China 1, Mumbai, India
13/03/16 – Euriska, Koregaon ParkPune, India
18/03/16 – Showcase, Paris, France
19/03/16 – Gare, Porto, Portugal
23/03/16 – Antique Theatre, Seville, Spain
24/03/16 – Family Club, Toledo, Spain
25/03/16 – Elrow, Barcelona, Spain
26/03/15 – Tofler, Rotterdam, NL
27/03/16 – Industrie, Catania, Italy
01/04/16 – SWG3, Glasgow, Scotland
02/04/16 – Secret Location, Aberdeen, Scotland
08/04/16 – Takedown Festival, Zurich, Switzerland
09/04/16 – Insane Festival, Avignon, France
14/04/16 – Quintos, Brasilla, Brazil
15/04/16 – Lima (Motion)Peru
16/04/16 – Music Hall, Quito, Ecuador
24/04/16 – Warehouse, Teramo, Italy
29/04/16 – Kowalski Club, Stuttgart, Germany
30/04/16 – Le Studio, Strasbourg, France
06/05/16 – Watergate, Berlin, Germany
07/05/16 – Sankeys, Manchester, UK
13/05/16 – Extrema Outdoor Festival, Belgium
15/05/16 – Grashupfer Festival, Karlsruhe, Germany
27/05/16 – Sound, Los Angeles, USA
28/05/16 – Love & Propaganda, San Francisco, USA
29/05/16 – Movement Festival, Detroit, USA
About Matador:
As an exclusively live techno performer, Matador has become well known for his large body of remixes on big labels including Depeche Mode, Moby & Disclosure, as well as memorable EPs across imprints such as Minus, Perc and Cocoon. 'Ructions' gives Matador the opportunity to make good use of the LP format, exploring various facets of his musical personality over the course of 12 tracks.
For more information on Matador, please visit:
https://www.facebook.com/MatadorOfficial/
https://twitter.com/Matador320
https://soundcloud.com/matador_official