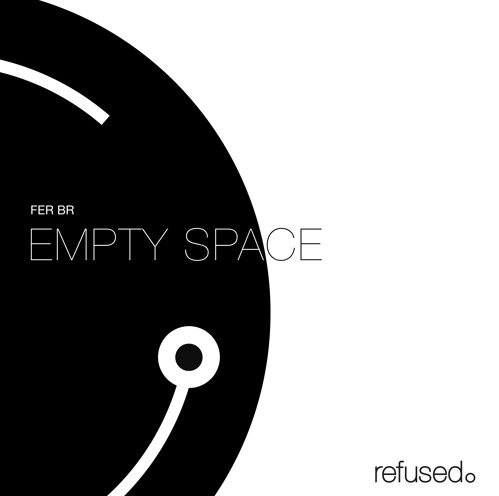 Fer Br - Empty Space EP
Kicking off 2016, refused. is thrilled to announce their first release of the year, welcoming Spanish DJ-Producer, Fer BR with his "Empty Space" EP, released on January 18, 2016. Delivering four distinct, original productions, Fer BR displays his masterly-crafted minimal works in this impressive EP!
"Empty Space" – a record that immediately latches onto listener's ears, with its staccato bass rhythm and obscure, distorted effects. This track will quickly lock you into a hypnotic groove, as the rumbling bass line, accentuated high hits and quick, clapping patterns take your mind down an winding path of twists and turns.
"Fourth Dimension" – begins with a series of subtle blips and bleeps, reminiscent of sonar radar. This record quickly transforms into a sinfully, groovy dance floor pleaser when the infectious bassline kicks in exactly 1 minute in.
"Shadows" – listeners don't know what to expect when "Shadows" begins with crisp high-hits and a myriad of sizzling effects. There's a resounding reverberation that echoes throughout, creating a peculiar mood — a minimal track at its finest!
"Visual Scope" – starts off with a steady, constant beat that can be felt in the pit of your chest. An eerie whisper scratches its way from one ear to another, creating an intense atmosphere that's frighteningly captivating. Around the the 3:00 mark, this record takes on a whole new sound, as listeners are hit with a frenzy of robotic bleeps and bloops. "Visual Scope" is a painting for your ears!