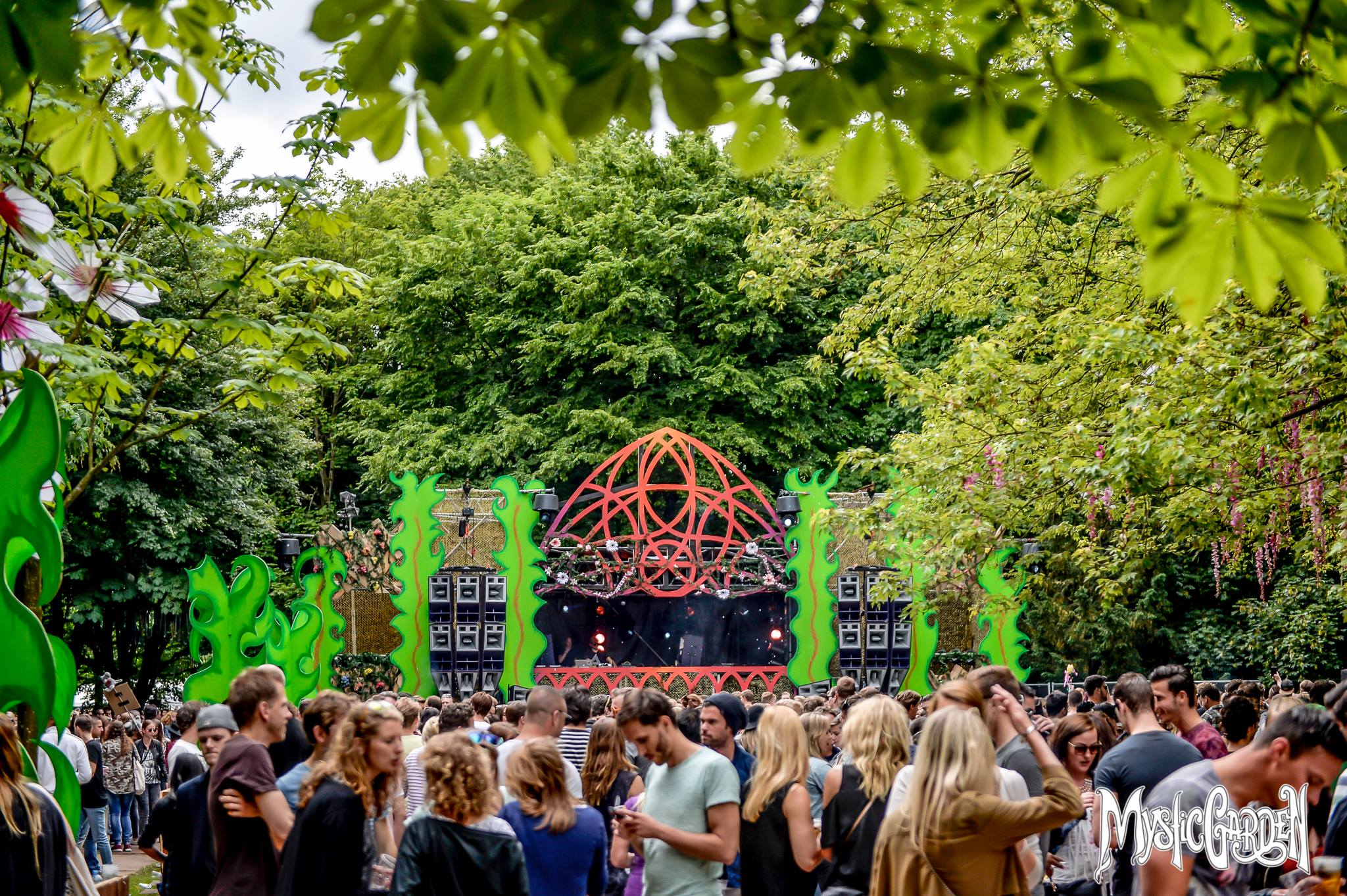 Enchanted festival Mystic Garden, Amsterdam celebrates 5th anniversary…
The hidden gem that is the boutique Mystic Garden Festival celebrates its five year anniversary with another cutting edge selection of acts in 2016. All due to play the amazingly well formed one day event in Sloterpark, Amsterdam on June 18th, are the likes of Surgeon, Carlo Lio and Klangkuensteler.
The personal, friendly Mystic Garden Festival really is like an enchanted and magical Narnia for adults. It has a no expenses sparred approach when it comes to production, creates otherworldly atmospheres and party spaces that invite you to forget all your worries and celebrates modern dance music in all its glory. The venue is the vast and beautiful Sloterpark in Amsterdam. It will be kitted out with Funktion One sound for the event, and will be a truly wondrous playground where time has no meaning.
The other joy of this festival is discovering musical acts you didn't know before hand. There is lots on offer that you can discover at leisure, and as well as music there will be organic food, interactive games, an enchanted forest, theatre acts, crazy dancers and performers, and so much more.
The crowd is always perfectly cosmopolitain, with people from all walks of life coming together to celebrate modern techno. As such, Mystic Garden Festival is an essential one day getaway from the mundanity of the real world where you can lose yourself, your mind and your fiends in musical heaven.
As well as techno legends Surgeon and Carlo Lio, Man With no Shadow, Ferro, Fumiya Tanaka, Locklead, Einmusik, Channel X, Leftwing & Kody, Gloom, Chrsitina Wunsch and many more will all play across four pages – Compound, Circus, Treehouse and U-N-P-A-V-E-D.
All in all, then, Mystic Garden Festival is set to be a truly escapist paradise for all those who love to party at one with nature.
Website – http://mysticgardenfestival.nl/