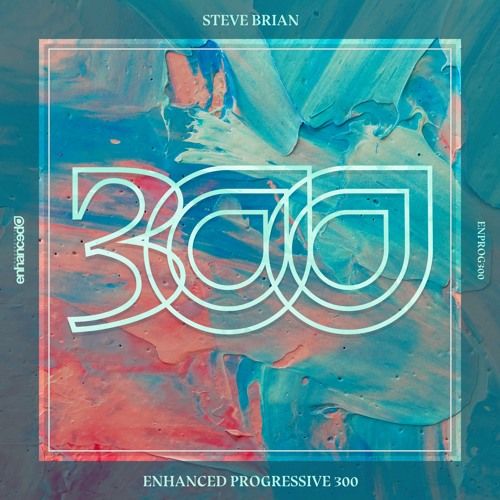 Steve Brian - Enhanced Progressive 300
Over a 12 year run Enhanced Progressive has developed into one of the Trance scene's most consistent labels – launching the careers of artists like Arty, Audien, LTN, Juventa, and so many more over the years whilst staying true to the values it started under, Enhanced Progressive's reputation as one of the Trance community's most cherished outlets continues unchallenged.
Finally marking its landmark 300th release, Enhanced Progressive celebrates with a comprehensive collection of revisited label classics and Originals compiled by one of the label's longest-serving tastemakers, Steve Brian.
With seminal label releases like; Arty's 'Twilight Tonight', Audien's 'The Reach', Anry's 'Serene Sky' & modern classics from; Axis, LTN and East & Atlas returning thanks to a Steve Brian 2017 Remix, plus two new Originals from the German – 'Enhanced Progressive 300' delivers an immersive celebration of all things Enprog.
Celebrating with defining label releases that have propelled the imprint to its current standing, Steve Brian and 'Enhanced Progressive 300' brings an inclusive body of releases together, serving as a distinct indicator for where the label's headed whilst acknowledging its illustrious past.
Tracklist
1. Steve Brian – Riviera (Intro Mix)
2. Steve Brian – Riviera
3. Axis – Over You (Steve Brian Remix)
4. East & Atlas – Casablanca (Steve Brian Remix)
5. 19 Hz – The Key (Steve Brian Remix)
6. Arty – Twilight Tonight (Steve Brian Remix)
7. 4Frame – Prelude (Steve Brian Remix)
8. Steve Brian & David Berkeley – Fire Sign (Steve Brian Remix)
9. Speed Limits – Offshore (Steve Brian Remix)
10. Anry – Serene Sky (Steve Brian Remix)
11. Steve Brian – Kyoto
12. Audien – The Reach (Steve Brian Remix)
13. LTN – Daylight (Steve Brian Remix)
14. Steve Brian – Enhanced Progressive 300 (Continuous DJ Mix)
Listen on Spotify
https://open.spotify.com/album/5Mn5V3wXjhjWjjw1YS8RQG
Download Now
http://enhanced.lnk.to/Enprog300
Steve Brian Online
https://www.facebook.com/stevebrianofficial
https://twitter.com/SteveBrianMusic
https://soundcloud.com/steve-brian
https://www.instagram.com/stevebrianofficial
Enhanced Progressive Online
http://enhancedmusic.com
https://www.facebook.com/EnhancedMusicLtd
https://soundcloud.com/enhancedprogressive
https://twitter.com/enhanced_music
https://www.instagram.com/enhanced_music
https://www.youtube.com/user/EnhancedRecordings