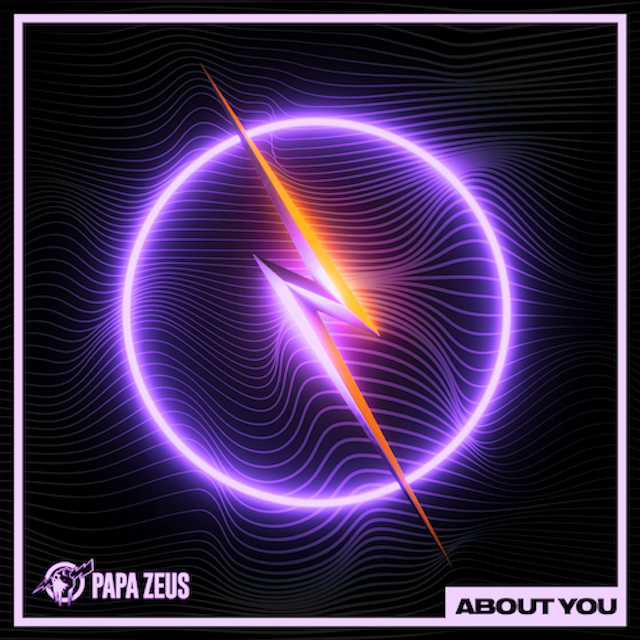 Enigmatic Producer Papa Zeus Drops Debut Summer Smash 'About You'
ENIGMATIC PRODUCER DROPS DEBUT SUMMER SMASH 'ABOUT YOU' 
A FRESH CONTEMPORARY TAKE ON THE NINETIES CLASSIC 'FINALLY' 
Identifiable only by his iconic lightning strike logo and the mask covering his face, 
Papa
Zeus
 emerges from the shadows of the UK underground scene to drop his debut track '
About
You
' via 
Warner
Records
.
Blending mainstream accessibility with timeless songwriting style and soaring soulful vocals, 'About You' is perfectly poised to soundtrack the sizzling summer months ahead. It brings the much-loved CeCe Peniston hit 'Finally' into the present day, with heavy-duty bass, insistent percussion and pitch-shifted vocals adding a new flavour to its old school vibe. As such, it's a take that will bring the song to new fans while staying true to the original version.
Between '
About
You
' and his other forthcoming tracks, 
Papa
Zeus
's music presents an insight into the character of an enigmatic artist who's poised to make a breakthrough. His live shows demonstrate an eclectic range of talents, varying from crowd-pleasing DJ sets to live instrumentation that encompasses keys, synths and brass. Currently in the studio crafting new music, this is just the start of what looks set to be an exciting career for the emerging new talent.