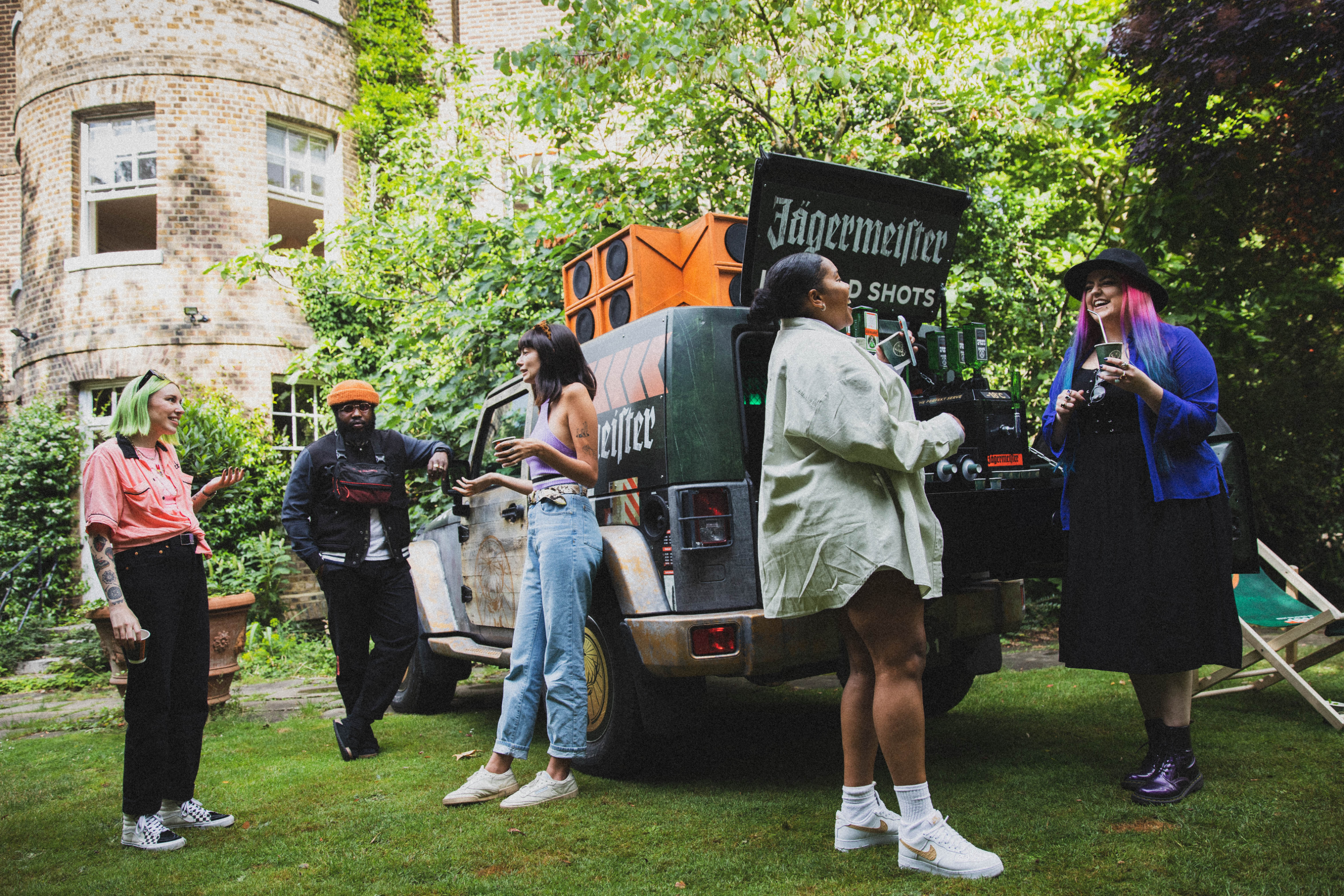 Enjoy a mini-festival experience in your garden with Jägermeister's Ice Cold Convoy
Jägermeister is hitting the road with its new fleet of bars on wheels, collectively called the Jägermeister Ice Cold Convoy. This year the brand's famed JägerHaus activation, a music festival favourite, never had its day in the sun, but now the Ice Cold Convoy can safely bring elements of the festival experience to you and your closest friends.
With the convoy soon to be showing up at pub gardens, holiday parks and socially distanced events around the UK, Jägermeister are giving their biggest fans the chance to win a visit from their new custom-fitted jeep for a socially distanced, backyard gathering.
Designed to match the aesthetic of the JägerHaus with corrugated metal and distressed wood, the 4×4 Jeep Wrangler comes fitted with everything you need to turn your backyard into a mini-festival. The jeep's features include: ice-cold tap machines serving shots at a perfect -18℃, a cocktail bar with a dedicated mixologist serving up Jägermeister Mules and roof-mounted music speakers for playing summer beats.
To apply, you'll need to be aged 21 or over, and have a vehicle accessible backyard. If you're selected as one of the winners, Jägermeister will visit your property and mix up some delicious drinks for you and up to four guests, closely adhering to current government regulations for COVID-19.
Reclaim the summer and apply for a visit from the Ice Cold Convoy here: https://forms.gle/SSAVi2kemvykTK3a8