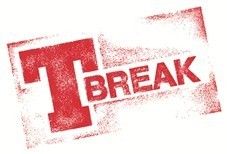 ENTRY FOR T BREAK CLOSES ONE WEEK TODAY
In just one week T Break call for demos will close to Scotland's unsigned acts. So, for any grassroots musicians looking to showcase their music to fans and top music industry experts alike on the T Break Stage at this year's T in the Park, enter now at www.tennents.com/tbreak or www.facebook.com/tennentstbreak.

Each year Tennent's Lager offer 16 of the country's freshest unsigned acts the chance to join some of the world's biggest artists, including former T Break band and this year's headliner Biffy Clyro, on the T in the Park bill. Acts have until midnight on Monday 31st March to get their top three tracks in to T Break 2014.

A judging panel of 14 of Scotland's most respected and influential music industry experts will then listen to each demo before selecting the final 16 acts who will go on to join the line-up for T in the Park 2014 and land themselves a highly coveted slot on the T Break Stage.

Some of the world's biggest acts are already confirmed for the T in the Park 2014 over 11th – 13th of July, including Biffy Clyro, Calvin Harris, Arctic Monkeys, Paolo Nutini and Pharell Williams, to name but a few.

George Kyle, Head of Sponsorship for Tennent's Lager, said: "Tennent's are immensely proud of everything that T Break has achieved over the past 19 years, we passionately believe in Scotland's grassroots music scene and in supporting artists trying to break through into the music industry. Former T Break band, Biffy Clyro's headline slot on the Main Stage this year is testament to where this support can help lead to. There is always an excitement and anticipation around T Break and we can't wait to hear what Scotland's unsigned acts have to offer this year. Don't miss your chance, enter now!"

T Break provides artists with an unrivalled platform to showcase their talent and has proved to be a springboard for previous acts that have played the stage throughout the years. T Break 2013 acts have had huge success since playing the T Break Stage last year with rock duo Honeyblood heading out on a US tour, including a date at SXSW and The Merrylees supporting Paul Weller on his Forestlive tour dates this summer. In addition two T Break 2013 bands, Machines in Heaven and Hector Bizerk scooped Best Electro and Best Hip Hop awards at last month's Scottish Alternative Music Awards.

T Break 2013 band, Machines in Heaven said: "We had an incredible time playing the T Break Stage in 2013, it was great getting to see what it's like to be involved in such a big festival. Playing T Break has hugely increased our profile and in March we're releasing our debut album. We're doing a short promo tour, playing all of Scotland's cities for the first time and in April doing our London debut!

"Safe to say we wouldn't be in this position without the support of Tennent's. We've gone from strength to strength since our T Break appearance. For this reason it's a great thing that Tennent's continue to support the development of artists like ourselves."

Entrants must be aged 18 or over, live in Scotland, and must be currently unsigned and recording original material. T Break is open to artists of every genre. Bands and solo artists can submit their demos via Facebook at www.facebook.com/TennentsTBreak or via the T Break website at www.tennents.com/tbreak. Demos must be submitted before the deadline of midnight on Monday 31st March.

Tickets for T in the Park 2014 are now on sale and are available from www.ticketmaster.co.uk and by calling 08444 999 990.
Please visit www.tennents.com/tbreak and www.facebook.com/TennentsTBreak