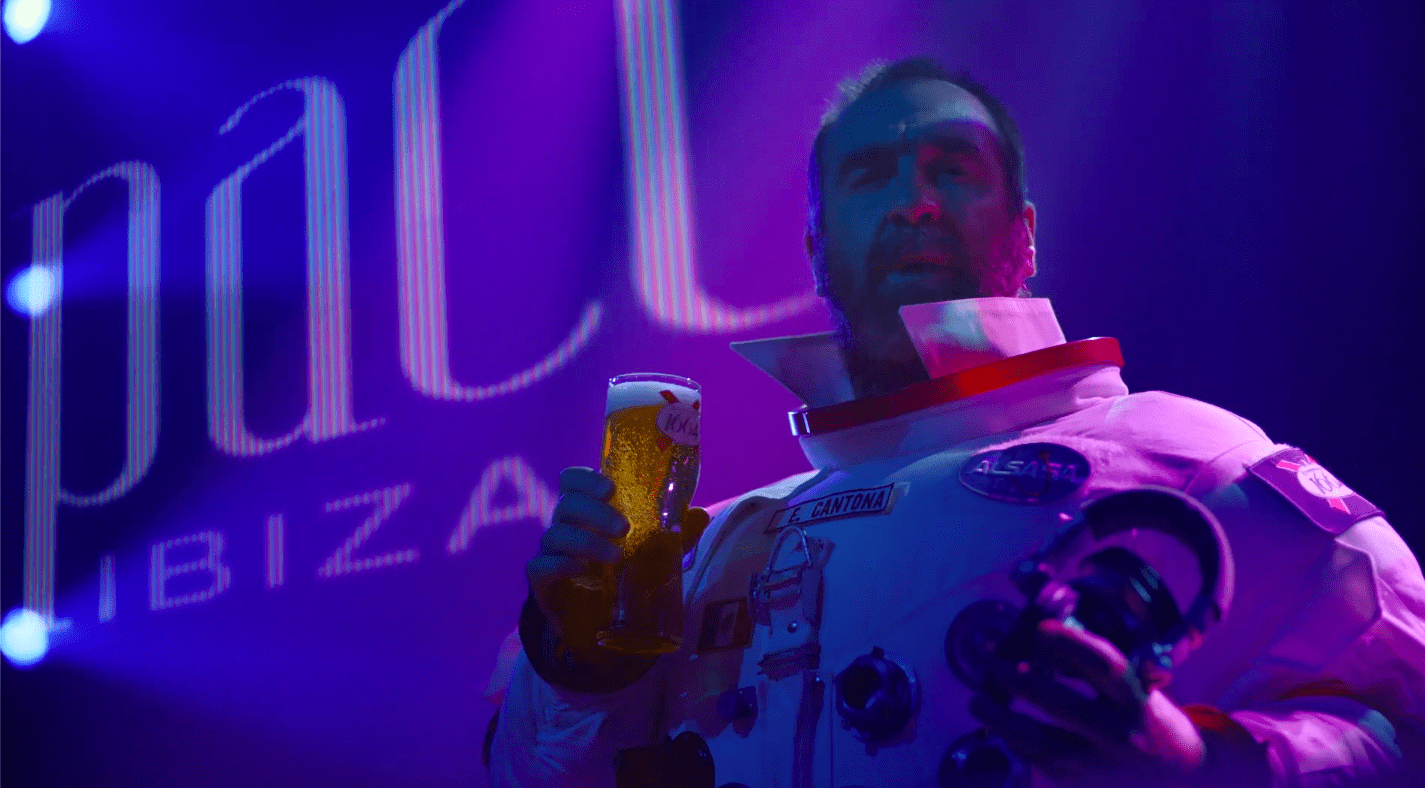 Eric Cantona goes to Space…. in Ibiza
Eric Cantona has completed his trip to Space in a manner only the enigmatic and mysterious Frenchman could
In June Cantona announced he would be making the journey to Space to prove that Kronenbourg 1664 is not just 'le taste supreme' in the world, but in the entire universe
French legend Eric Cantona has successfully completed his trip to Space to prove that Kronenbourg 1664 is 'le taste supreme' in the universe.
In typical Cantona style the ex-footballer is seen not in the dark depths of outer space, but in the strobe and bass laden depths of Space nightclub in Ibiza. Wearing a custom collared Space-suit, Cantona enters the famous dance music arena and effortlessly takes to the DJ decks in front of an adoring crowd before sipping le taste supreme.
Cantona's mission to Space was first announced last month via a filmed press conference. Since then, a series of videos have chronicled the rigorous training Cantona has been on to make his mark in Space.