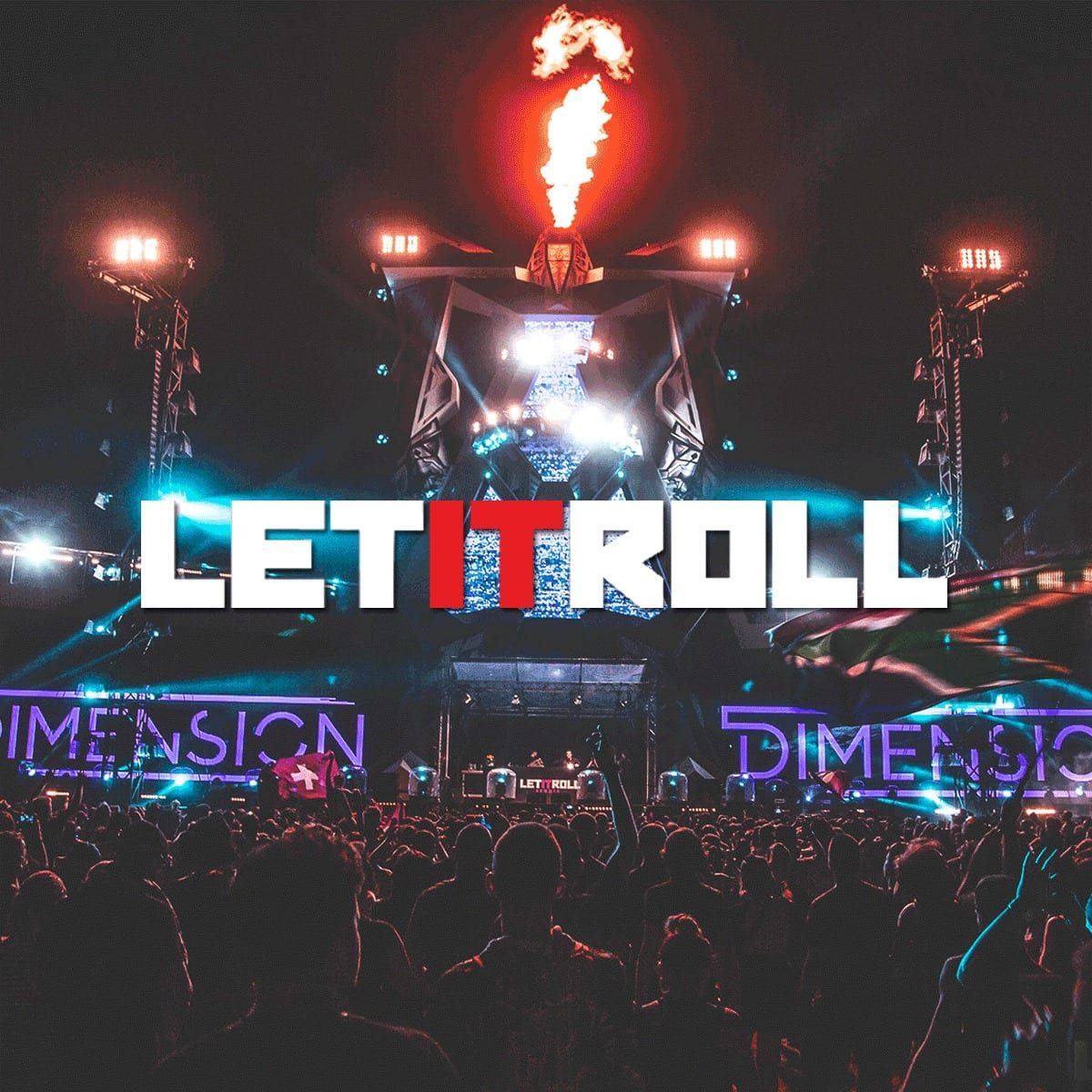 Let It Roll comes to the UK
WORLD'S BIGGEST DRUM & BASS FESTIVAL TO TAKE OVER O2 ACADEMY BRIXTON ON HALLOWEEN 2019
Date: 25th October 2019
Times: 21:00 – 04:00
Venue: O2 Academy Brixton
Let It Roll info: https://letitroll.eu
FB: https://www.facebook.com/letitrollcz/
Insta: https://www.instagram.com/letitrollfestival/
The world's biggest drum and bass festival, Let It Roll,will host their first ever,full UK event on Halloweenweekend, Saturday October 25at O2 Academy Brixton, London. A world exclusive, this show is the only Let It Rollevent outside of the annual festival in 2019, and the line-up will feature 20of the planet's most exciting d&b acts across 4 rooms.
Hailing from the Czech Republic, Let It Rollhas been the leading drum & bass festival brand for over a decade and plays host to multiple stages and hundreds of the genre's leading artists. Thousands of ravers travel to the site from across the world, including a sizable UK contingent, every year. This summer's event is on 1-4 August at Milovice airfield (see further info below).
Saturday October 25 will see almost 5000drum & bass fans descend on South London's premiere live venue. With their epic stage production and next level sound, Let It Rollhas set the bar for global drum & bass events, and O2 Academy Brixtonis a fitting venue for the event's full venue takeover. Large enough to make a splash with their signature supersized production, giant robots and impressive circular Portal stage, but perfectly sized to capture the intensity of their parties, Brixton Academyis rich in London music heritage and drum & bass culture.
A landmark venue during the development of Andy C's 'All Night'concept in 2015, the chosen venue forChase & Status's live album in 2012 and home to shows, tours and videos from pretty much every pop and rock star you can think of in the last 50 years; now it's time for O2 Academy Brixton to welcome every junglist's favourite robot overlords.
The first line-up details will be announced soon.
Let It Roll info: https://letitroll.eu
FB: https://www.facebook.com/letitrollcz/
Insta: https://www.instagram.com/letitrollfestival/