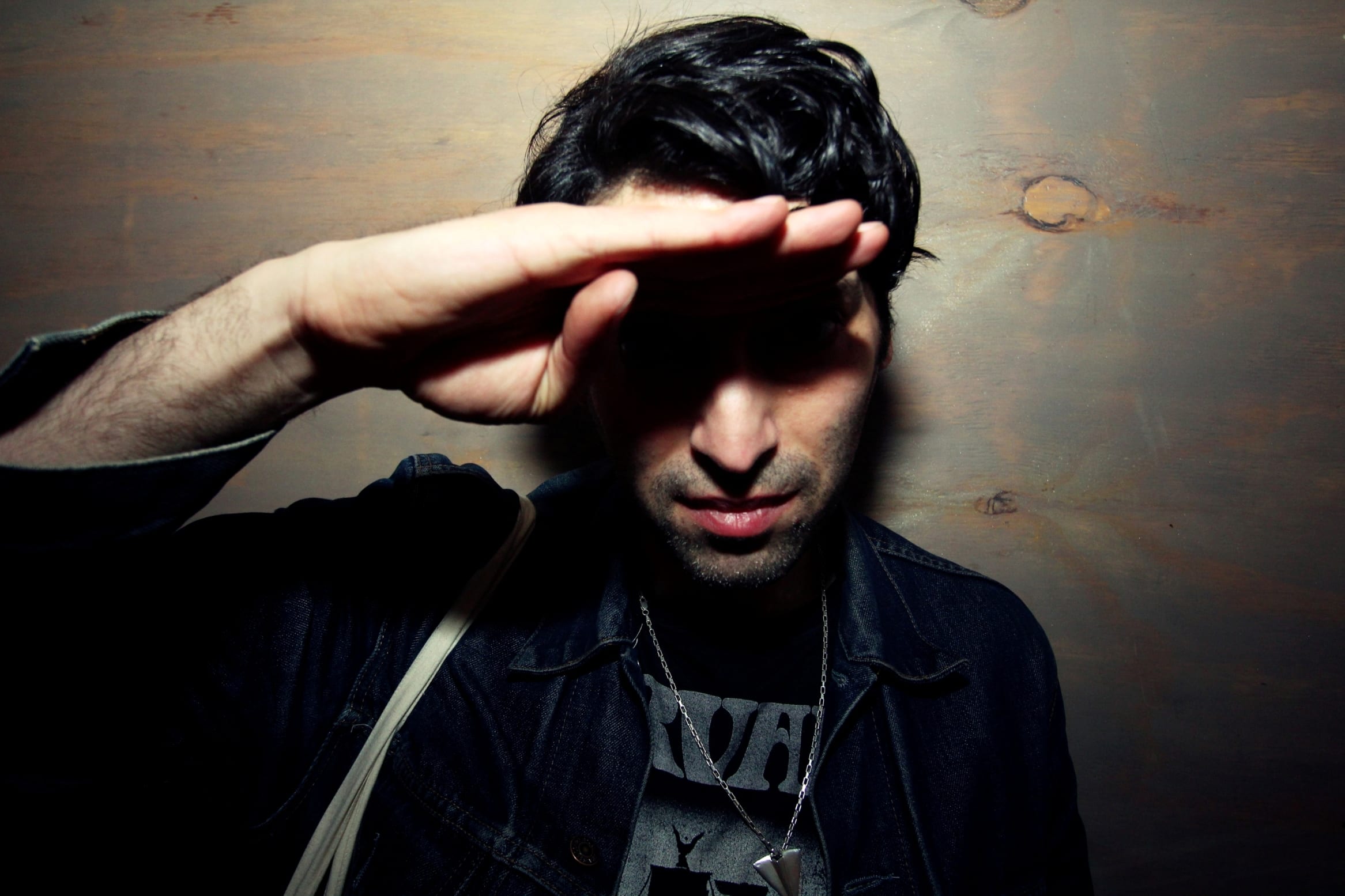 Erol Alkan is XOYO's next resident presenting 'To The Rhythm' for 13 weeks…
As one of London music's most prized assets, Alkan has uncompromisingly paved his way within the industry through, it seems, endless means and guises: Boss of the eulogized label Phantasy, coveted remixer, producer of countless critically acclaimed albums, one half of 'Beyond The Wizards Sleeve', a decade long resident DJ at seminal London club night Trash, resident at Bugged Out! and now, the fifteenth XOYO resident.

Well into its fourth year, the famed XOYO residency series has so far seen some of the worlds biggest dance acts take on three months each as the club's curator. Taking over from XOYO's current resident, The Black Madonna, Erol Alkan is set to play thirteen consecutive Friday's at the East London club, alongside some of the biggest talents XOYO has seen so far.

Alkan has hand-picked one of the most diverse line ups of the series, showing us just how unbound his taste truly is and just how far his career has reached. And so, to open thirteen weeks of 'To The Rhythm',Erol Alkan invites the gender-annihilating Peaches to the stage for a rare London appearance, glitter and all – an experience not to be missed.

Other highlights in July include a DJ set from Alexis Taylor, the front man of Hot Chip on a night which sees DURRRreturn for a special one off, one of The Hague's most celebrated figures and Viewlexx label owner I-F, and shoegaze pioneers Ride performing live, whose long-awaited forthcoming album is produced by Alkan himself.
For the first Friday in August, XOYO's new resident will go back-to-back with Daniel Avery as U steps up alongside for a Phantasy special. Along with a very special guest (yet to be announced), Factory Floorplay live on XOYO's stage on Friday 11th August whilst Alkan plays and all night long set on the 18th with Erol Alkan back-to-back Boys Noize closing the second month of his residency.

September's an exciting one. Running Back label boss and one of the most recognizable figures in dance music, Gerd Janson, joins Alkan behind the decks on the 1st whilst cult French house outfit JusticeDJ with him on September 8th.
Friday 15th September plays host to one of dance music's most revered names, a producer and re-mixer of significant note who started his career at Studio 54 and Paradise Garage: François K.
Erol Alkan closes his thirteen week XOYO residency with a final all night long session – bring on July.
XOYO's newly refurbished 'Room 2' offers another set of hand picked artists including NTS Dj's LDN LD and Annabel Frasier, Horse Meat Disco's Severino, Bugged Out! resident Lemmy Ashton, Rory Phillips whom Erol recently likened to as 'the ying to my yang' in relation to his influence as Trash's second room Dj, Savage featuring another former Trash resident Jonjo Jury, and London record store / institution Phonica.
'I'd like to thank XOYO for handing me the keys to the club for 13 weeks, allowing me to design the venue to how exactly how I would like it, and for helping bring these artists in. There are names you will recognise, some you may not, but the whole point of being given a platform like this is to entertain and influence, in equal measures.'To The Rhythm' is a hymn to club culture, bringing people together, and the joy of synchronicity. Looking forward to seeing you there' – Erol Alkan.

Check the full line up below…
Friday 7th July
PEACHES LIVE
DAN BEAUMONT
EROL ALKAN
Friday 14th July
ALEXIS TAYLOR [HOT CHIP] DJ SET
RORY PHILLIPS & THE LOVELY JONJO
SOPHIA KENNEDY LIVE
EROL ALKAN
Friday 21st July
JIMMY EDGAR
I-F
EROL ALKAN
Friday 28th July
RIDE LIVE
EROL ALKAN
Friday 4th August
EROL ALKAN B2B DANIEL AVERY
U
Friday 11th August
VERY SPECIAL GUEST
FACTORY FLOOR LIVE
ASQUITH [LOBSTER THEREMIN] EROL ALKAN
Friday 18th August
EROL ALKAN
ALL NIGHT LONG
Friday 25th August
EROL ALKAN B2B BOYS NOIZE VINYL SET
TIN MAN LIVE
Friday 1st September
EROL ALKAN B2B GERD JANSON
BARIS K
Friday 8th September
EROL ALKAN B2B JUSTICE DJ SET
LEMMY ASHTON
Friday 15th September
FRANÇOIS K
MR. MENDEL
EROL ALKAN DISCO 3000
Friday 22nd September
2MANYDJS
COWBOY RHYTHMBOX
EROL ALKAN
Friday 29th September
EROL ALKAN
ALL NIGHT LONG