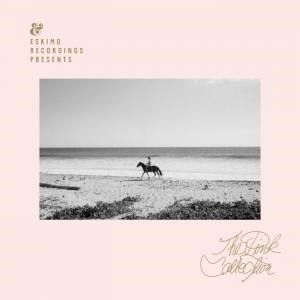 Eskimo Recordings Presents the Pink Collection
Recently celebrating a decade of releases with an anniversary boxset, the acclaimed Ghent based imprint with a rich history welcomes the inception of a new series based around colours with ´The Pink Collection´. An exquisite selection of 13 brand new songs – all produced exclusively for this concept, this labour of love marks the dawn for a new decade of Eskimo Recordings.
An effortless journey encompassing a range of sounds through indie dance, nu disco and electronica, it's reassuring to find that Eskimo still stands for timeless quality and originality. A worldly assemblage of young artists including Kasper Bjorke, Brynjolfur, Satin Jackets and Copycat each provide their own dreamy sonic escape here. From psychedelic daytime disco and lush modern club sounds with a pop sheen to epic cosmic-scapes with atmospheric moods and chugging hypnotic grooves, 'The Pink Collection' is as inviting as an infinity pool.
BACKGROUND
o Eskimo started as infamous events with DJ's The Glimmers in a Ghent warehouse called the Eskimo Factory, named after the Eskimo underwear made there, and eventually leading to a revered compilation mix series from the duo and later a full imprint with artist albums. Since this time Eskimo has nurtured some of disco's most infamous faces and veterans such as Ivan Smagghe, Headman, Rub N Tug, Chromeo, Allez Allez and Low Motion Disco as well as it's ringleaders Aeroplane, Lindstrom & Prins Thomas all featuring heavily on the back catalogue.
o+ The Pink Collection is a concept based around feelings in music featuring tracks composed specifically for the release. Heavily showcasing the hypnotic Scandinavian sound, artists such as Kasper Bjorke, Copycat, Martin Brodin, Made In Sane and Brynjolfur all contribute textured dreamy cuts to the project.
o+o The collection showcases artists from all over the world such as Australian three piece psychedelic disco act Holy Models, to the German glittery pop fusion of Satin Jackets and Copenhagen acid atmospheres of Brynjolfur. Made In Sane herald from the same town as Royksopp and Mastercris, a Parisien artist born that now resides in Portugal and Ichisan, a Slovenian photographer by day and extraterrestrial guru by night exploring the audio map of the universe join ATTAR!, the solo project of Belgian artist Renaud Deru. Martin Brodin has remixed the Human League and Giorgio Moroder and Majestique are a Netherlands based duo who harbour similar penchants for 80s sounds and dusty synthesisers. Golden Fleece is infamous for his contributions to London's Acid Jazz label as A&R and The Living Islands' mission is to create twisted fresh pop tunes that spark and entic e. Copycat is the alter ego of Swedish producer Ivan Matanovic and Kasper Bjorke has positioned himself as one of the most renowned and versatile Danish contributors to the international electronic music scene.
o+o+ Singles from the collection will be released from Holy Models, Majestique, Brynjolfur and ATTAR! with remixes from Freeform Five, Pete Oak, Martin Dubka and many more