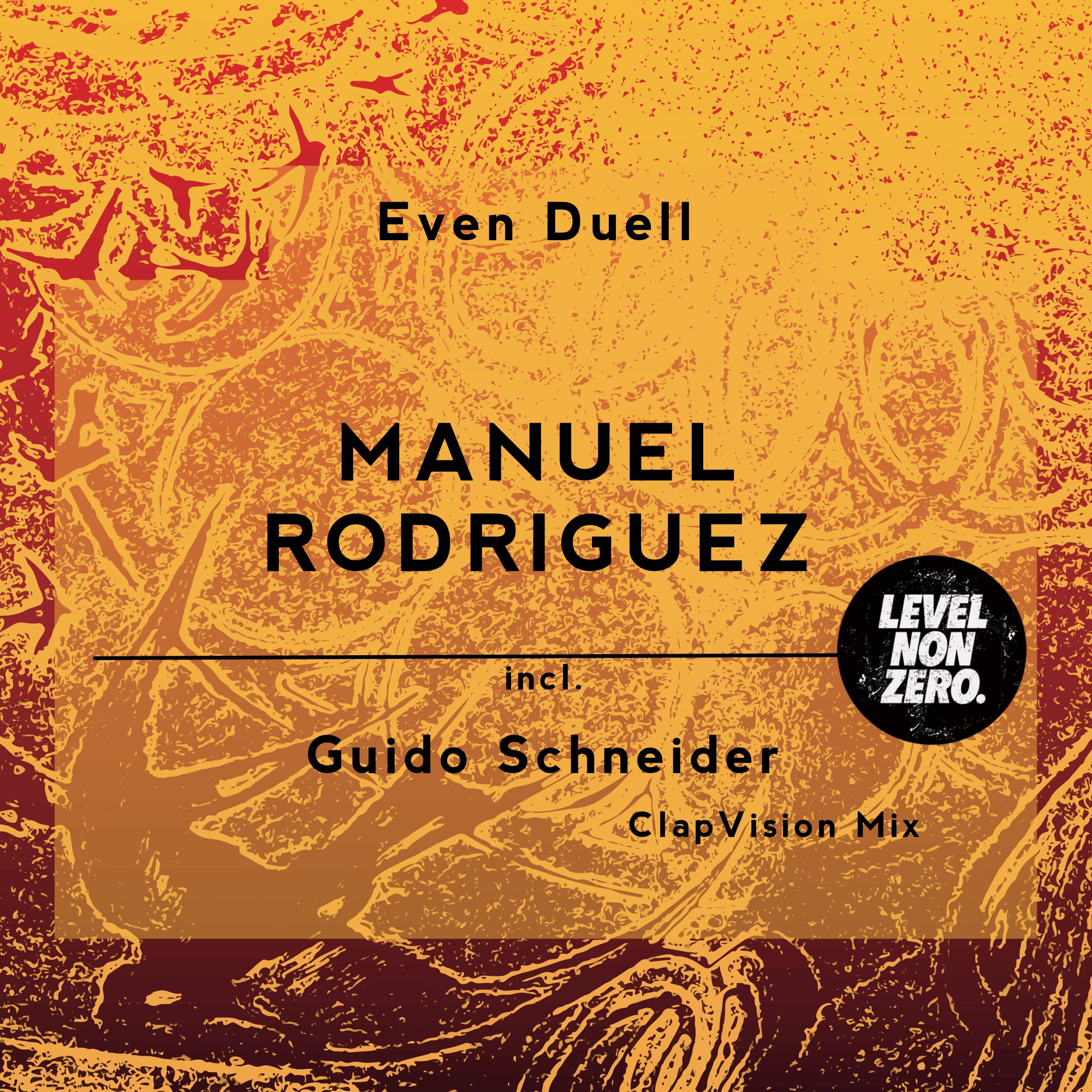 Manuel Rodriguez - EVEN DUELL (Guido Schneider ClapVision Mix)
Long time no hear but back in buissness with outstanding work. Level Non Zero is presenting its new sound.
Now the creative head of LNZ Pascal Feos is introducing its 44th release – well selected tech house produced by the old buddies Manuel Rodriguez and Guido Schneider.
Amazing gigs in clubs like Space, Robert Johnson or Watergate and great collobarations are still sticking in peoples mind when we think about the 2005 founded label Level Non Zero.
The single "Even Duell" from Manuel Rodriguez is completed by Guido Schneiders ClapVision Remix.
Manuels groovy track with a positive vibe is characterised by oriental vocals showing his chilean roots. A journey over nine minutes into another world – his unique way of work created a various sound.
In contrast to Manuels work the Berlin based producer Guido Schneider shows a melancholic and well arranged mix with a very clean sound.
After listening a while you will recognize the tracks peak with its matching oriental tone.
Even Duell is a single with pure energy.
Infos :
www.levelnonzero.com
www.facebook.com/levelNONzerorecords
www.soundcloud.com/levelnonzero
www.beatport.com/label/level-non-zero-recordings/3803