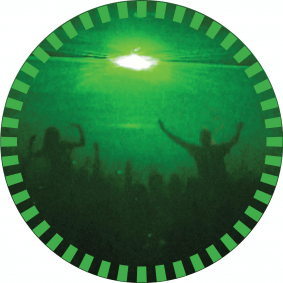 Darren Price - Everybody Jack EP
Long time scene stalwart Darren Price is stepping out on brand new label, Kilsha Music, with a fantastic EP of monster house tracks arriving on both vinyl and digital.
Price has spent 25 years traversing the globe as a DJ-both solo and as Underworld's tour DJ—producing music for essential labels like Junior Boys Own, Novamute and Underwater, and being an integral part of the Underworld Live shows as well as being in house engineer for the seminal band's recorded material. He's remixed more Underworld records than anyone and has frequently collaborated with them on stage, weaving in his own productions. He has also worked closely with Native Instruments, road testing Maschine and writing a track for its initial launch that went on to become a viral video a few years ago, which you can watch here. That track, 'Everybody Jack', which has also been played live by Underworld for a few years, is part of this powerful new EP alongside cuts recorded during a break from touring last year.
Opener 'Charm Offensive' is a fantastic ten-minute trip into loose limbed techno. Drums, bass and percussion all wrap and weave around each other and melt your mind in the process. A rasping lead synth eventually becomes the focal point as background chords bring real soul and emotion to the groove.
The brilliantly bristling 'Everybody Jack (UW Live Maschine Mix)' is a full fat track with busy textured synths, sci-fi effects and old school jack vocals that will really work the dance floor into a lather. It's dynamic and ever evolving, with plenty of tense peaks and troughs throughout to keep the 'floor on its toes.
The final vinyl track is 'This is House Music', a deeper cut with warm, warbling bass and a muted acid line spraying about the mix. It slowly builds the pressure in heady fashion and is one to really hypnotise. Digital bonus track 'Everybody Jack' (UP Mix) is an airy and percussive number with happy piano chords rolling over female vocals and colourful sound designs that really make the track pop. It's playful and full of character.
This is a fresh EP from one of the techno scene's most enduring and essential talents.
Tracklist:
A – Charm Offensive
B1 – Everybody Jack (UW Live Maschine Mix)
B2 – This Is House Music
DIGITAL ONLY – Everybody Jack (UP Mix)