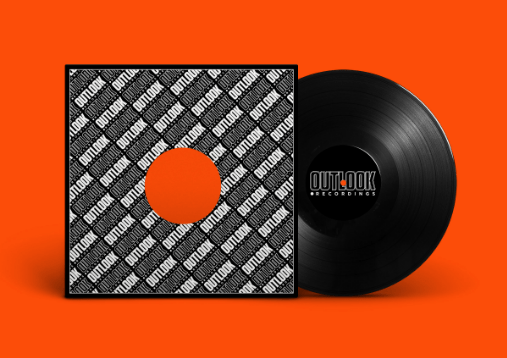 Icicle ft. Skittles - Everybody Riot
TRACKLIST
A – EVERYBODY RIOT
B1 – REMEMBER ME
B2 – MY HEART'S A LEMON
Preview : https://bit.ly/2Mt1n7w
Introducing Outlook Recordings – a brand new record label, fresh from the team behind seminal sound system celebration, Outlook Festival, championing the sounds that have garnered the festival the reputation that it deserves. The first release on Outlook Recordings imprint label embodies the sound of the festival, bringing in producer, Icicle, and Levelz affiliate Skittles to provide a killer d'n'b fuelled, bass-laced three track EP. Outlook Recording's debut release, 'EVERYBODY RIOT' will be available on all digital platforms from 31st August 2018. Pre-order on vinyl now via Bandcamp. https://bit.ly/2MzFaED

Kicking off with collab from inimitable duo, Icicle and Skittles, leading title track 'EVERYBODY RIOT' starts with a slow build up combined with a tempo changing flow. With Skittles rapping over sparse breaks, it's a stone cold fusion of MCR energy, d'n'b breaks and jungle vibes. Icicle takes things up a notch on the flip – B1's 'REMEMBER ME' is a purely instrumental, slightly industrial, DnB weapon – with a second drop that's well worth the wait. Rounding out the EP on a deeper, darker tip with B2 'My HEART'S A LEMON' the enigmatic, intriguing and eloquent as ever 'MY HEART'S A LEMON' rises to majesty upon a melodic build-up which quickly descends into a hefty drop. Repping again for Manchester, Skittles spitting razor-sharp bars layers hi-octane, ice cold energy over old skool elements. Marking Outlook Recording's first foray into releases, the EP traverses through dubstep, DnB and jungle in true Icicle form – a nod to hazy days and raucous nights in the holds of Fort Punta Christo.
An international platform for pioneers and bass legends, alongside breakthrough acts from the world round, Outlook Festival has always championed emerging and unsigned artists. Outlook Recordings are also now accepting demo submissions from talent across the globe, extending this platform. Please send demo's to [email protected] for Outlook Recordings to consider.

Over the last 11 years, Outlook have cemented its status as not just a music festival, but a leading institution carrying the sounds of underground music around the world. With a strong release to kickstart the label from Icicle feat. Skittles, plus a very special, underground tunnel party as part of Outlook Festival's Zerostrasse series beneath Pula, keep your eyes peeled as there will be much more to come from this crew. Tickets are still available for Outlook Festival 2018, 6th – 9th September.