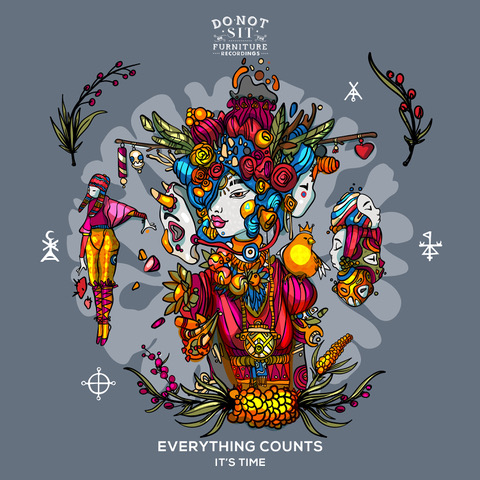 Everything Counts releases It's Time EP on Do Not Sit
The Do Not Sit family continues to grow with artists from an array of countries and cultures. Everything Counts is the latest duo we welcome, hailing from Italy/Switzerland, with their EP, "It's Time". Consisting of five tracks, the team of Toshka and Chris Leon pac a multitude of rich sounds across this EP, including two driving, moody remixes of ""Kamancheh" from Manjoon and Socko.
In addition to the title track, "It's Time", "Sueño" features the illustrious songwriter, composer and producer Milo Kairos, and elegant strings across an engulfing and pacy rhythm.