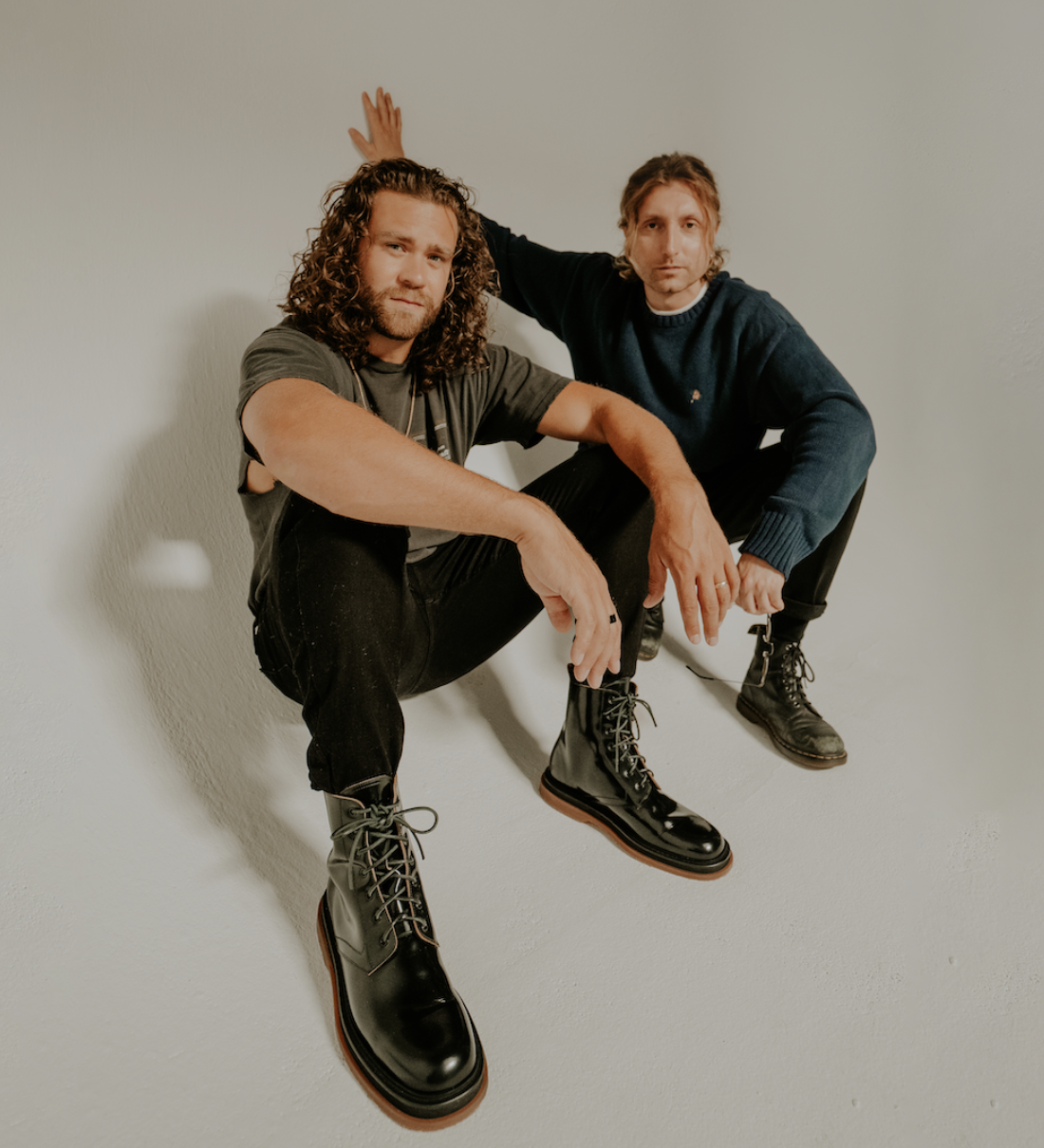 Young Bombs Drop 'Summer in Brooklyn' Music Video Ft. JORDY
Vancouver's own Young Bombs premiere their hotly anticipated music video for 'Summer In Brooklyn', featuring Los Angeles singer-songwriter JORDY.
Matthew Laeng (Brando, 24HRS, Famba, MKLA, Lucas Estrada) joined Young Bombs and JORDY to creative direct the playful video, which pays homage to New York City's liveliest borough and some of the duo's first experiences there.
"We had so much fun going back to one of our favourite cities in the world to shoot this video! It only felt right to get a little nostalgic and pay a little tribute to our first-ever visit to Brooklyn where we did a food tour with our manager and literally packed on a few extra pounds to keep us warm for winter … We hope you enjoy!"
– Tristan and Martin
The video follows Martin and Tristan, along with featured artist JORDY, as they drive an ice cream truck around Brooklyn, meeting and dancing with new people, handing out the quintessential summer dessert, and embodying the lyrics that illustrate the experience of summer in the city. The feelgood track's video makes you want to get up and dance the night away–and get some ice cream while you're at it.
With nearly 100 million streams in four years, Young Bombs duo Martin and Tristan cooked up 45 remixes by 2018, and along the way lent their talents to a huge roster of artists, including Nick Jonas, Selena Gomez, Billie Eilish, and Post Malone. In 2019, the duo took a leap of faith to begin making music for themselves. "Summer In Brooklyn" is the first song released with Sony Music.
"We'd been working on our project all along, but we finally got the sound to the point where we felt like we could make a statement. We were able to make something that spoke to us lyrically, melodically, and emotionally."
– Tristan
With this musical shift, their creative trajectory has skyrocketed, and with this new video, it's clear that they've found the sound they've been searching for.
Stay tuned for more music to come from Young Bombs and be sure to check them out on their remaining US tour dates this fall.
ABOUT YOUNG BOMBS — In 2019, Young Bombs made the bold leap from sought-after remixers to artists. That leap remains driven by a personal and creative chemistry forged way back in the Vancouver high school where they became best friends. With nearly 100 million streams in four years, the duo have become massive artists in a short amount of time, attracting the support of Tiësto, Oliver Heldens, and Don Diablo.  They have also graced the stages of blockbuster festivals such as Lollapalooza, Firefly Music Festival, and the Billboard Hot 100 Festival. Young Bombs also toured globally in support of The Chainsmokers, Galantis, R3hab, and Adventure Club, and launched a coveted residency at Drai's Beachclub in Las Vegas. Now, they have returned with new track 'Summer In Brooklyn', with more music on the way.
Young Bombs Fall 2021 Tour Dates:
October 1                     Temple SF – San Francisco, CA
October 2                     Soundwell – Salt Lake City, UT
October 14                   Trinity Nightclub – Seattle, WA
October 15                   Summit Austin – Austin, TX
November 4                 NOTO – Philadelphia, PA