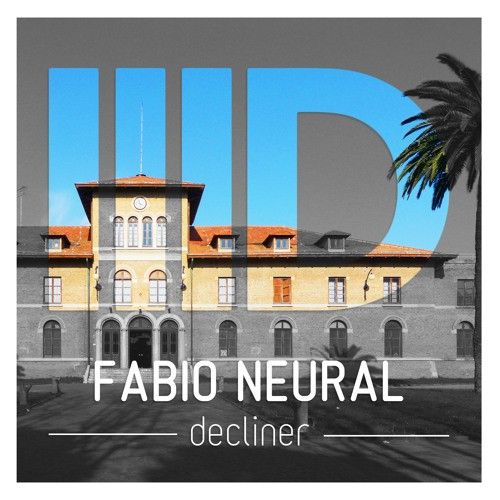 Fabio Neural - Fabio Neural – Decliner EP
Italy's super talented Fabio Neural returns to Carl Cox & Jon Rundell's seminal dance music imprint, Intec, with his brand new EP entitled 'Decliner'.

The Tuscany-born DJ/producer made his Intec debut in 2013 with the highly acclaimed 'Yoda' EP and is back with another stunning three-track offering, showcasing his most advanced sound to date.

Fabio's big break came in 2010, paving the way for him to perform at some of Italy's best clubs and events such as Tenax, Cocorico, Reflex (Ex-Insomina), Canniccia, Tartana, Kam Kama and Sven Vath In The Park playing alongside some of Techno's elite including; Carl Cox, Richie Hawtin, Loco Dice, Magda, Reboot, Paco Osuna, Fritz Kalkbrenner and many more.

The EP's title track 'Decliner' kicks things off and boasts a tough minimal-esque groove, a high-pitched and distinctive synth line and twitchy sound effects. Next up is 'LS51' which continues the mania with its powerful chuggy groove, scatty atmospheric samples and dominant low-end frequencies.

'Oblique' brings the package to a close encompassing a plethora of pounding tech-house beats, warped sound effects and an extremely effective composition arrangement designed to cause mayhem on the dancefloor.

All in all, this is another superb EP offering and a fine example of the constant high standard of releases that Intec have become synonymous with over the years.
'Decliner' EP is available exclusively via Beatport from May 18th and the rest of the world two weeks later.