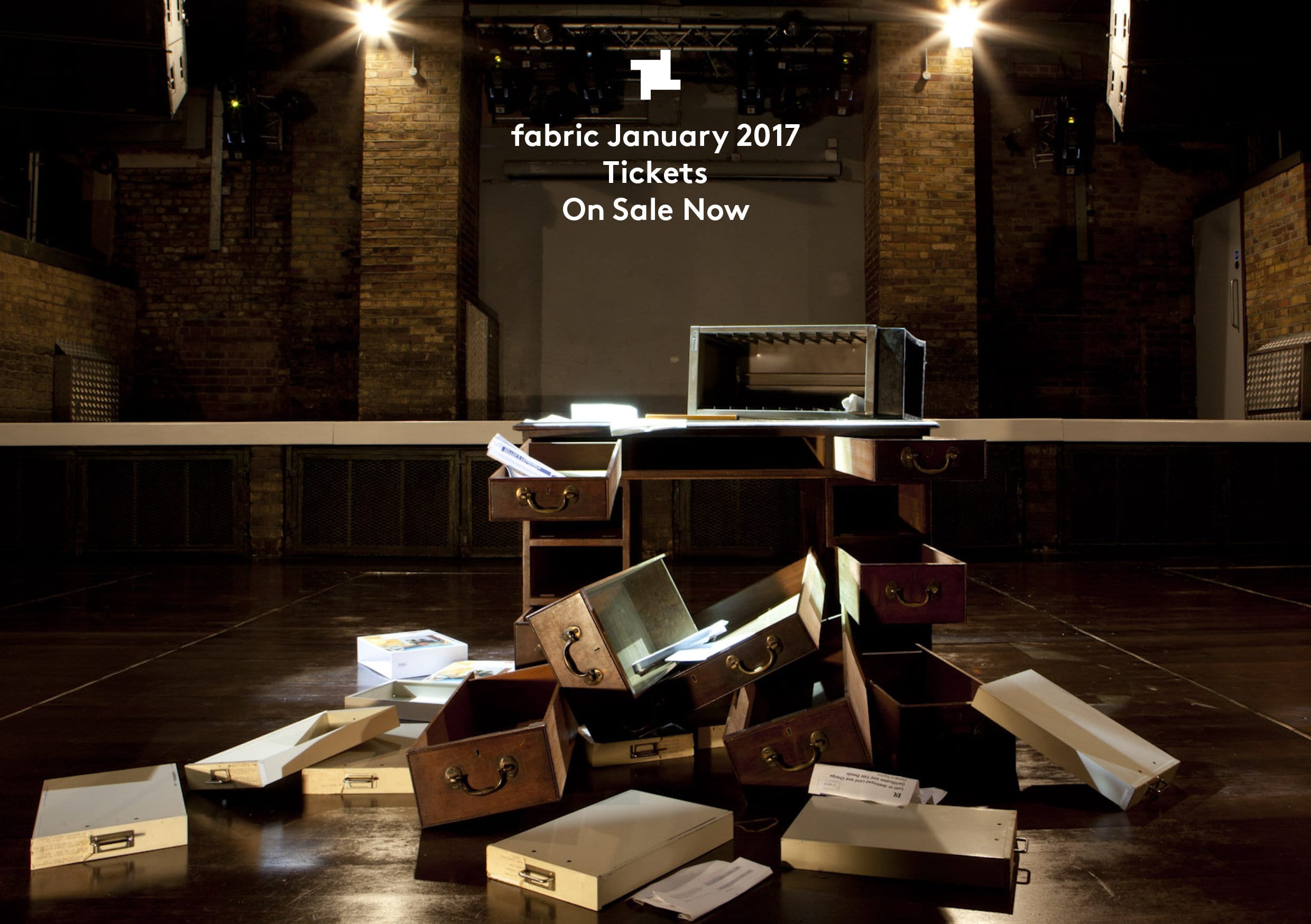 fabric: Friday Nights Are Changing In EC1
We've always placed huge importance on the relationships we've grown with artists just as much as we have on engaging with the new wave of talent when we look to populating the line ups of our disco. This is why when we reopen in January we've been able to go out with an unannounced line up with confidence. We have full faith in the capacity of the artists that we count as our family to do the job proper.
Next year we're looking to build on these relationships even more. In 2017 we've invited key figures from our family to host specially curated take overs – artists who we trust to deliver storied sets on every visit, some of the most important labels in electronic music and promotional partners whose work we admire will be taking over the reins on selected Friday nights.
Friday nights are changing in Farringdon next year.
We'll have special stand out shows too, with major artists we respect being invited for one off performances, bringing fresh faces to the disco.
FABRICLIVE will firmly remain in residence on the final Friday of every month. Line ups on these nights will still be underpinned by the same crew of creators and innovators in drum 'n' bass, grime, jungle, bassline, garage, dubstep and all the many facets of electronic music the banner is known for. The sounds that have always been at the core of Fridays will continue to shine in carefully curated line ups, condensed, strengthened and 100% FABRICLIVE. It won't be restricted to this night either, we've got a bunch of Bank Holiday specials and other one offs in the calendar already.
In short, fabric on Saturdays will stay just as they were, FABRICLIVE will be pure FABRICLIVE and we will have a new series of one off stand out shows and curated events on Fridays coming to EC1 on throughout 2017.
Plus, we've just launched a dedicated home for all things FABRICLIVE on Facebook, here.

Tickets are on sale now at www.fabriclondon.com for the rest of all our January events and you can expect line ups to drop over the next week