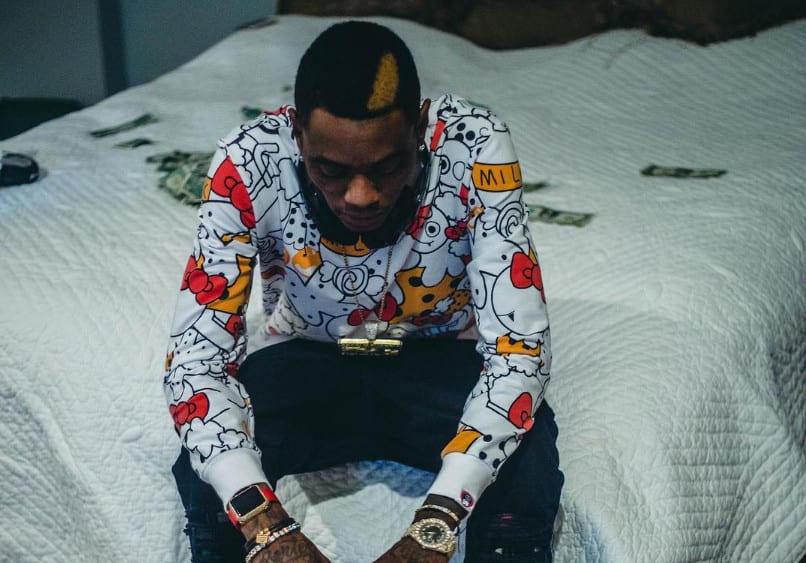 Soulja Boy Posts Photo Allegedly Wearing Quavo's Stolen Chain
Quavo responds with some shots of his impressive jewelry collection.
Soulja Boy isn't letting up on his string of recent beefs. Over the last few weeks, he's instigated feuds with Lil Yachty, Shia LaBeouf, and most recently, Quavo, who he addressed a diss track to last week. In a new development, Soulja now claims to have possession of the Migos rapper's stolen chain.