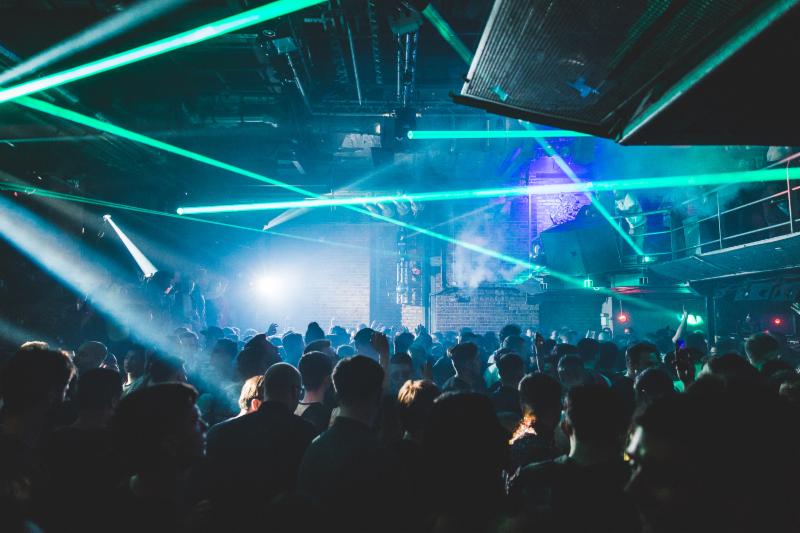 fabric London Reveal Full Q4 schedule for Saturday Nights
fabric reveal their Saturday night schedule seeing them through autumn and winter to the end of 2018. A number of their most cherished regulars are set to perform, with KiNK, Seth Troxler, Joseph Capriati,Luke Slater, Steffi, Marcel Fengler and more lined up to play through the season. They also host a series of debuts, with the likes of Kollektiv Turmstrasse, Lewis Fautzi, and Alienata all set to descend the club's famous staircase for the first time ever.

The new run of dates starts with Mike Servito and Magda playing all night long, Craig Richards, Prosumer and more on 13th October. Percolate take over for the Return of the Cosmic Halloween Disco on 27th October – full details are to be revealed, but expect an 8-hour journey to inter-dimensional enlightenment.

November sees a number of showcases take place. Ben Sims and Kirk Degiorgio bring their acclaimed techno party Machine to the space on 3rd November, with Marcel Fengler, Steffi and more billed. KiNKthen takes over hosting the following weekend, performing as both KiNK and kirlik alongside Ryan Elliott, Lewis Fautzi and more. Through the rest of November, Craig Richards and Luke Slater touch down on 17th November, while Kollektiv Turmstrasse debut on 24th.

A number of Farringdon staples appear throughout December. Seth Troxler returns for Craig Richards' Collisions night on Saturday 1st, while Saturday 8th sees RPR Soundsystem returning for their annual all night long date. To round things off, Joseph Capriati plays from start to finish on Saturday 15th in Room One, with a very special guest billed for Room Two.
All tickets available from: www.fabriclondon.com/club/listings/fabric
Saturday 13th October 2018

Room One:
Craig Richards
Prosumer
Isolée (Live)
Gideön

Room Two:
Mike Servito B2B Magda (All Night Long)
Blotter Trax (Live)

+

Saturday 27the October 2018

Event name: fabric x Percolate Halloween

Line-up TBA

+
Saturday 3rd November 2018

Event name: Machine

Ben Sims B2B Sandrien
Marcel Fengler
Steffi
Mike Dehnert (Live)
Kirk Degiorgio
Cadans (Live)
Alienata
Blasha & Allatt (Meat Free)

+
Saturday 10th November 2018

Event name: KiNK x kirilik

Room One:
KiNK (Live)
Ryan Elliott

Room Two:
kirilik
Jeroen Search (Live)
Lewis Fautzi

+
Saturday 17th November 2018

Room One:
Craig Richards
Very Special Guest (to be announced)

Room Two:
Luke Slater
Veronica Vasicka
Jay Clarke


Saturday 24th November 2018

Room One:
Kollektiv Turmstrasse
Lehar

Room Two: Fossil Archive
Sterac
Voiski (Live)
Roman Lindau
Roberto

+

Saturday 1st December 2018

Event name: Collisions

Room One:
Craig Richards
Seth Troxler
More TBA

Room Two:
François X
I Hate Models
Faux Naïf
More TBA

+
Saturday 8th December 2018

Room One:
RPR Soundsystem (All Night Long)

Room Two:
Dasha Rush
AnD
Attention Deficit Disorder (Live)

+
Saturday 15th December 2018

Room One:
Joseph Capriati (All Night Long)

Room Two:
Very Special Guest (to be announced)
Gregor Tresher (Live)
Terry Francis

LINKS & FURTHER INFO
FABRIC:
www.fabriclondon.com