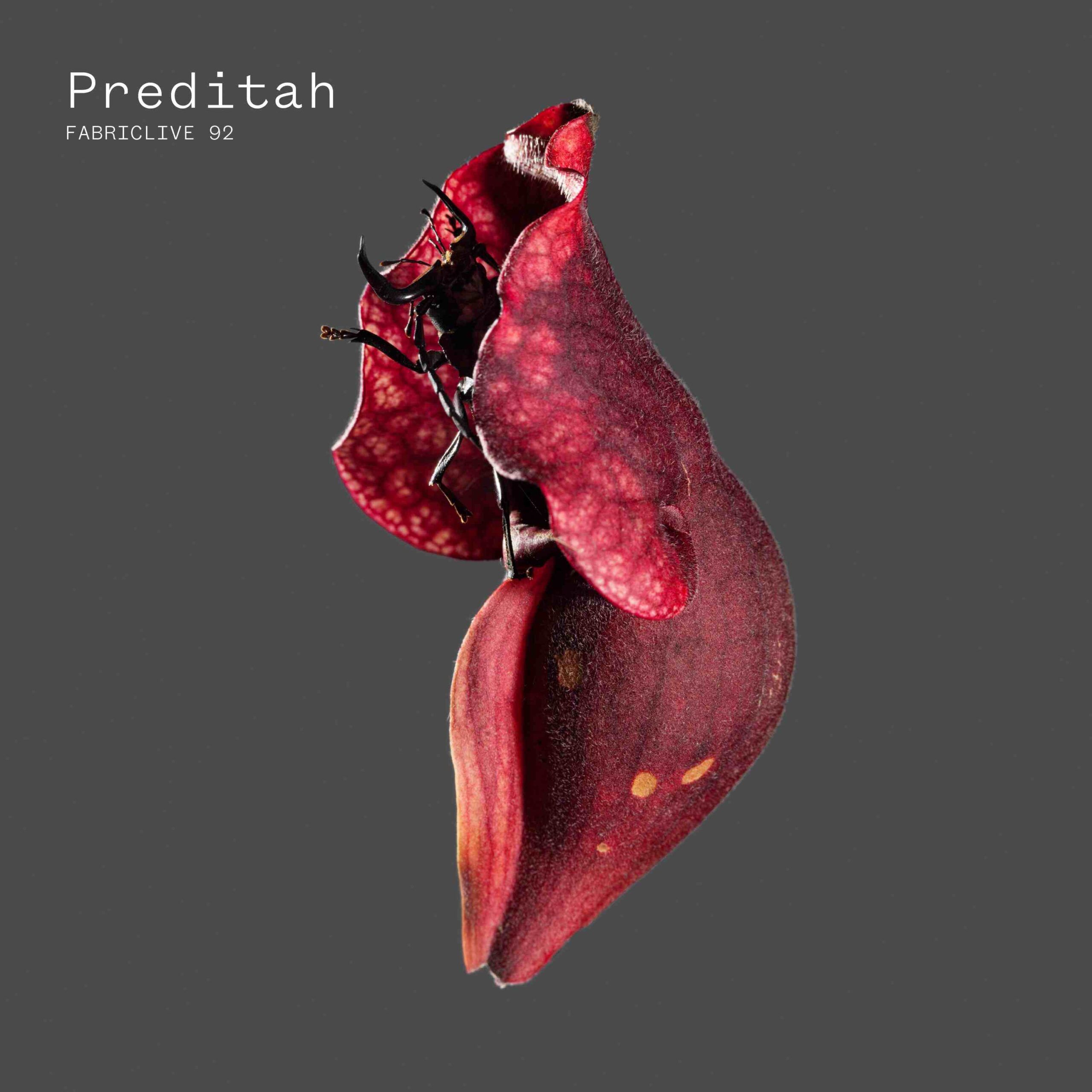 Various Artists - Fabriclive 92: Preditah
Preditah steps up for FABRICLIVE 92, his debut DJ mix album, featuring exclusive new material from himself, plus DJ Q, and C4, alongside tracks and remixes from Skepta, Wiley, Joker, Swindle, Flava D, Shorty, Bassboy, and more. Recorded in one take, the 32 track mix is the sound of Preditah (aka Nathan Gerald) helming the rave, mixing up grime, UK house and garage with all the passion of someone who lives and breathes for the dancefloor.
Born in Birmingham, Preditah's series of instrumental EPs, 'Solitaire EP', 'Eightsome EP', 'Circles EP', 'Red Bull EP', 'Gears of Grime', and 'El Futuro EP', ensured a growing presence on pirate radio and in the club. His breakthrough track, 'The Big Wok', was noticed by JME (Boy Better Know), and this association helped cement a fast-growing reputation.
Now championed by the likes of Annie Mac, MistaJam, Target, Huw Stephens, B. Traits, Toddla T), iD, Fact, Boiler Room, Mixmag, Vice, SBTV, RWD, and more, crossover tracks such as 'Selecta' and 'Supernaturally', and remixes for Tempa, Jessie Ware, and Disclosure, and Blonde, have reinforced his status as one of the most talented producers and composers of his generation.
Preditah returned earlier this year with 'Blank Canvas EP', his first EP for 18 months, featuring five new productions, including lead track 'Touch Road' (featuring C4), 'Goblin', 'Caveman', 'Splinter', and 'Tango'. The EP is the debut release on his new label, Circles, and, as evidenced by the exclusives on FABRICLIVE 92, precedes further new music later this year.
While 'Blank Canvas' contains his first music under his own name for some time, Preditah collaborated with Solo 45 on the mosh pit anthem 'Feed 'Em To The Lions', andWiley's 'Back With A Banger' (both of which are included in this mix), and pretty much everyone in BBK. He's also dropped a slew of remixes for the likes of Skepta, Danny Brown, Gorgon City, Jax Jones, Tchami, and Riton.
Following Preditah's decision to swap the studio for time on the road; he first introduced the 'Circles' imprint with a sold out UK club tour at the tail end of 2015, the final stop being a hometown show at Birmingham's O2 Academy with special guest Skepta. Following his debut season in Ibiza he took his sound farther afield, notching up headline club tours of the USA, Australia, and beyond.
The album launch party for FABRICLIVE 92: Preditah will take place on 9 June at FABRICLIVE. Preditah will be joined in Room Two by Swindle, Joker, Bassboy, Grim Sickers, C4, J.G, Blazey Bodynod, and MCs GQ, AD, and Mantmast. Tickets are on sale now via: https://www.fabriclondon.com/club/listing/1418
"I recorded this mix in my home. One take, haha! I chose each track carefully and I have a relationship with everyone I have featured in this mix. A personal favourite is 'Up On You' by Black Loops. I heard that track back in 2014 and it blew my mind. It reminded me of old school 4×4/Garage that I grew up listening to as a kid so I'm happy that they've given me the thumbs up to use it for this CD. It's my way of spreading their unique House sound that I love." PREDITAH
RELEASE PAGE/PRE-ORDER: http://www.fabriclondon.com/store/fabriclive-92.html
www.preditah.co.uk
https://soundcloud.com/preditah
https://www.facebook.com/preditah
https://www.instagram.com/preditah/?hl=en
https://twitter.com/preditah
https://www.youtube.com/user/PreditahMusic