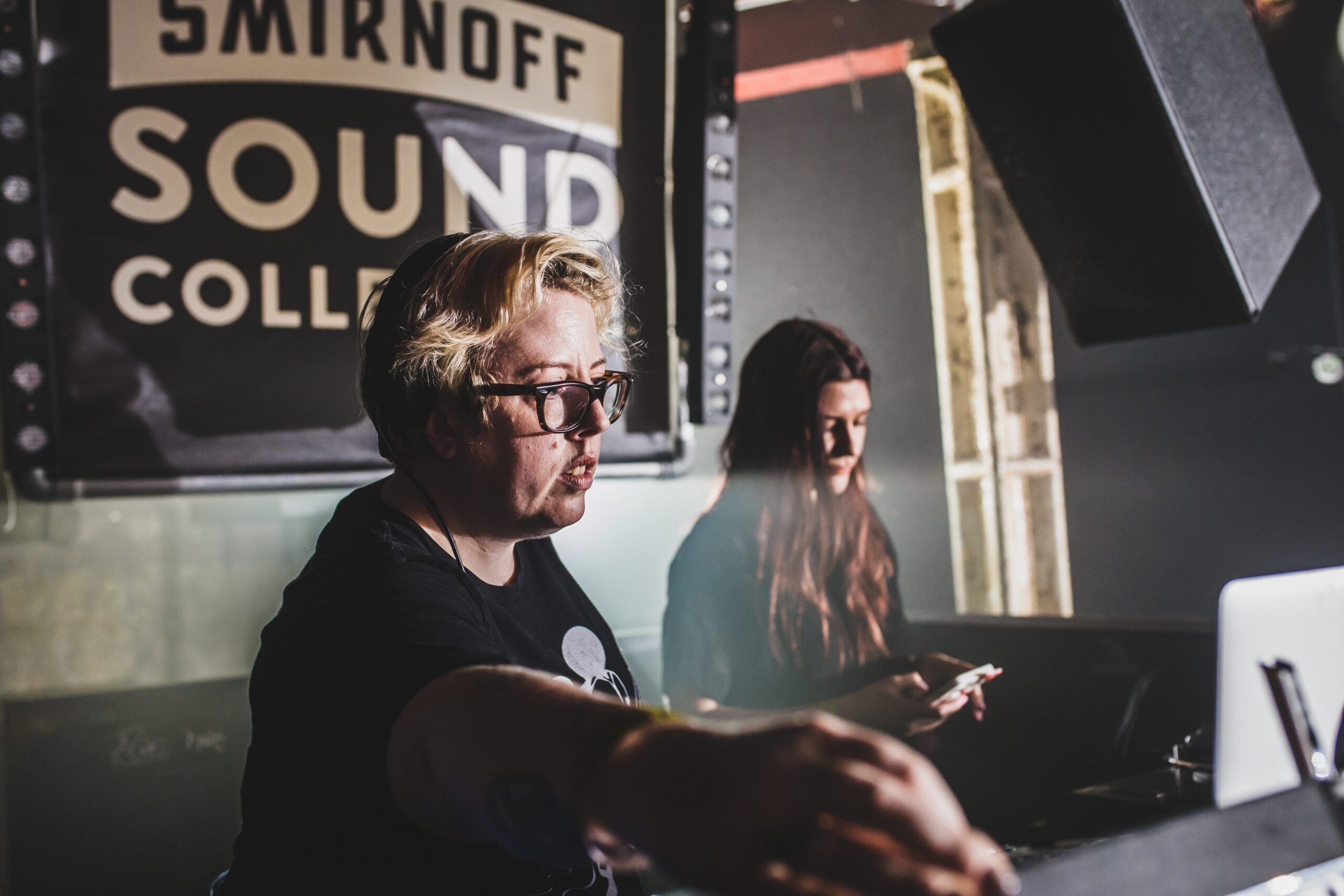 Fabric's "Women Shaping Tomorrow" Workshops Underway
Last night, Smirnoff put the words of their global, three-year, multi-million "Equalizing Music" initiative pledge into action, as they partnered with international nightlife institution fabric to host the first of the "Women Shaping Tomorrow" workshops, at the iconic club space in London.
Running on May 2nd, 3rd and 4th – with contributions from Point Blank Music School and shesaid.so – the Women Shaping Tomorrow sessions are designed to empower and breakdown barriers for women in electronic music. Incorporating practical workshops, inspirational talks and networking mixers, attendees will hear from a variety of well known names across the industry.
Last night hosted a panel from leading DJ/Producer Cassy, fabric bookers Judy Griffith and Andy Blackettand shesaid.so's own Andrea Magdalina, before practical sessions on Running a Club Night, courtesy ofSarah Farina and Suki Quasimodo (Through My Speakers), Running a Label, courtesy of DJ BarelyLegal, Pretty Weird Records and Rob Butterworth (Houndstooth / fabric) and Promotion and Marketing, courtesy of Angie Towse (The Rest Is Noise). HI-RES IMAGERY FROM LAST NIGHT HERE.
Tonight fabric will host DJ Heidi, Duncan Dick (Mixmag), B Traits (BBC Radio 1), Emily Dust (Radar Radio) and Xanthe Fuller (Mixcloud) as the sessions cover Breaking Into Radio, The Business of Success and Getting Your Music Heard. The final sessions, tomorrow night, are run in partnership with Point Blank Music School and will host Kate Simko and Mandy Parnell offering practical production and engineering sessions, with an opportunity to utilise that fabric sound-system.
A select few attendees will be able to put what they've learned into immediate action, as they'll be given unique, money-can't-buy opportunities to DJ on a Smirnoff House UK festival stage this summer, shadow the fabric team at work, shadow Kate Simko's Electric London Orchestra at Battersea Arts Centre on May 6th, and attend the International Music Summit in Ibiza from May 24th – 26th.
WOMEN SHAPING TOMORROW PROGRAMME
Tue 2nd May – The Nightlife Industry: Smashing the Glass Ceiling
Giving women in electronic music the tools they need to break into a male dominated industry and become the gatekeepers of tomorrow. Hosted by shesaid.so.
Wed 3rd May – DJ Skills: Becoming a Future Headliner
Inspiration, mentoring and practical advice for women looking to go from aspiring local talent, to headline DJ on the global stage. Hosted by shesaid.so.
Thu 4th May – Music Production:
 From Dancefloors to Record Stores
A 360 masterclass enabling women in music production through creativity, promotion and performance skills. Hosted by Point Blank Music School.