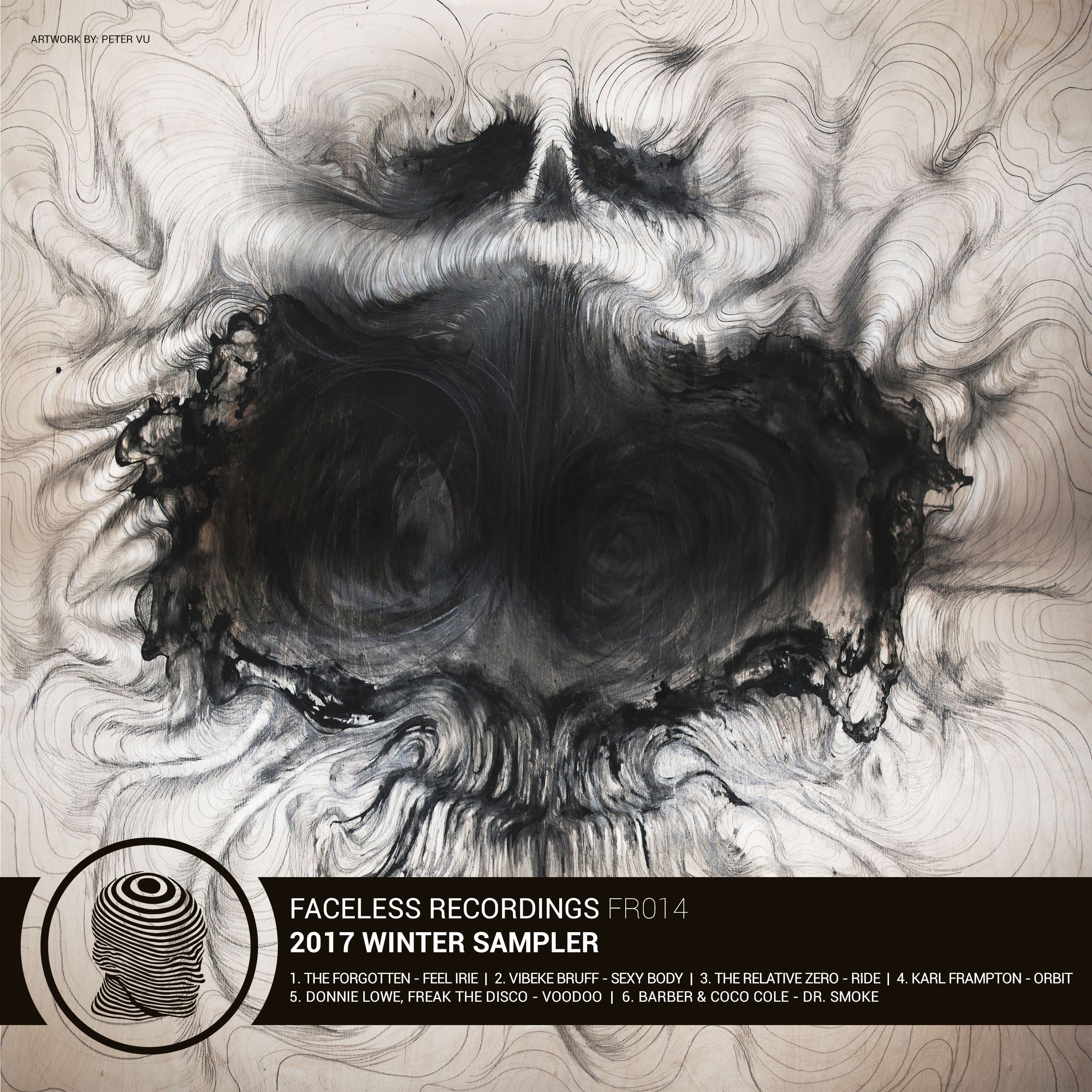 Various Artists - Faceless Recordings – Winter Sampler 2017
Faceless Recordings returns this march with its diverse 'Winter Sampler 2017', featuring six original tracks from The Forgotten, Vibeke Bruff, Karl Frampton and more.
Faceless Recordings was originally conceived in 2013 as an outlet for Mexican duo Climbers, Silky & Barber to release quality underground music, recruiting highly respected artists including Frankie Knuckles and Inxec as well as developing new talents along the way. Faceless also run their own label nights across the globe, showcasing their artists and unique sound in mainstay clubs such as Berlin's IPSE and London's Rhythm Factory.
The stretched out dulcet tones of The Forgotten's 'Feel Irie' kick starts proceedings, where twisted synths and a reverberated guitar riff feed off each other to create a mind bending track. Norway's Vibeke Bruff then brings his tight production and minimal groove into effect, whilst lacing ominous vocals into 'Sexy body', before The Relative Zero's 'Ride' utilises a crafty bass hook with meandering chords and subtle shimmering drums.
Karl Frampton's 'Orbit' then goes down a deeper club focused route, in which hypnotic dissipating percussion combines to create a killer groove infused with a wavering acid bass line. Donnie Lowe & Freak The Disco's aptly named 'Voodoo' then goes tribal, incorporating rainforest field recordings with off kilter organic percussion and a rumbling low end. Barber and Capital Xtra's Coco Cole then close the package with their peak time builder 'Dr. Smoke', where panning mid range synths and echoing vocals merge with an infectious groove fuelled by crashing snares and devious rides to create a killer cut.
Faceless Recordings 'Winter Sampler 2017' drops on March 20th 2017.
Tracklist:
The Forgotten – Feel Irie
Vibeke Bruff – Sexy Body
The Relative Zero – Ride
Karl Frampton – Orbit
Donnie Lowe & Freak The Disco – Voodoo
Barber & Coco Cole – Dr. Smoke