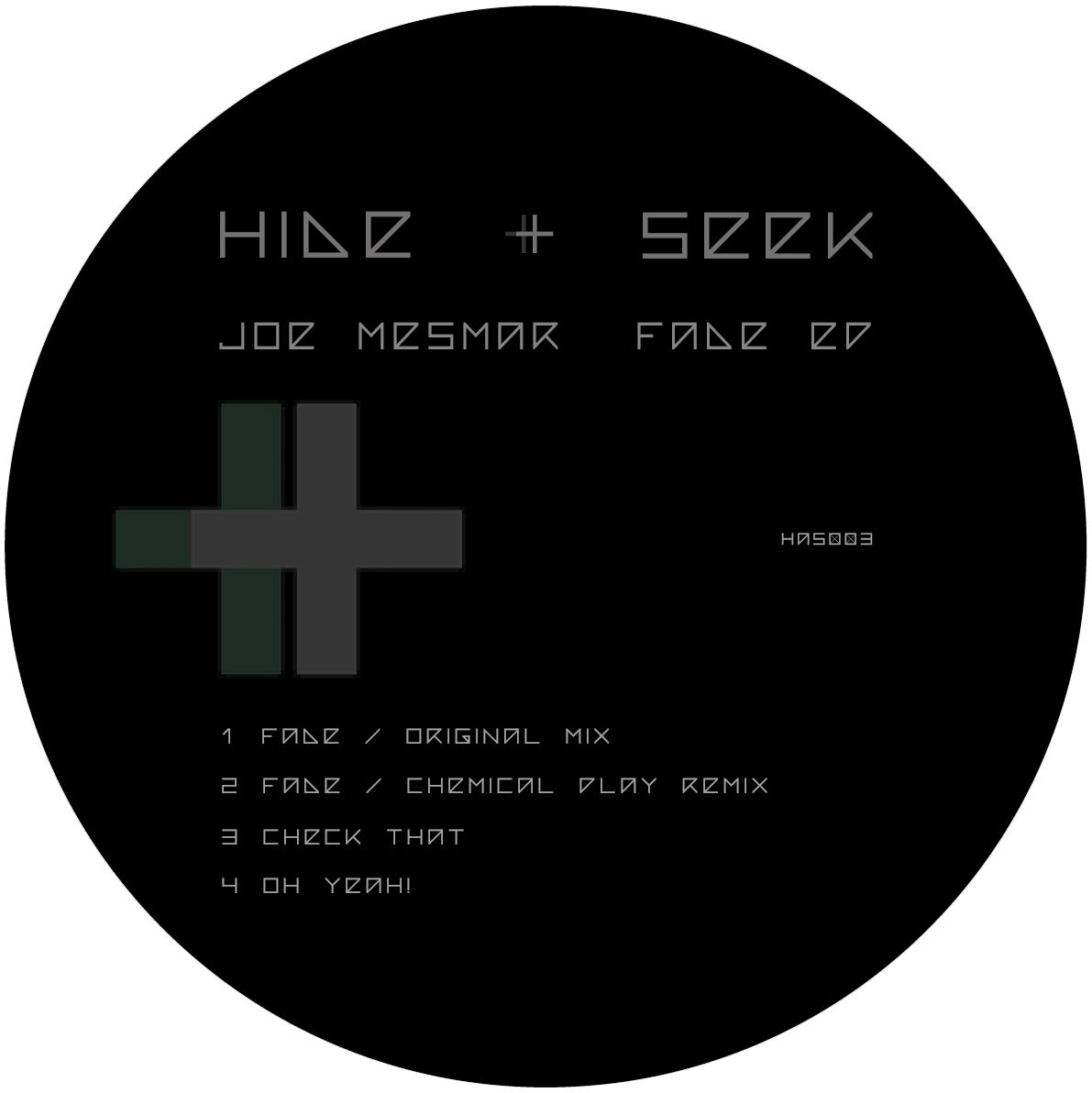 Joe Mesmar - Fade EP (Incl. Chemical Play Remix)
Late May sees the return of the Hide + Seek imprint with Joe Mesmar's 'Fade' EP.
Montreal, Canada's Joe Mesmar has been releasing music for quite some time now via the likes of Josh Wink's Ovum Recordings, Kevin Saunderson KMS Records and Naked Lunch to name but a few. Here though we see the Canadian join the roster of the fledgling Hide + Seek imprint coming out of the UK and delivering his raw percussive led style he's become known for.
Up first on the package is title-track 'Fade', which sees Mesmar open on a percussive groove-led tip via organic drums, thundering sub-bass hits, snaking stab sequences and tension building sweeps. Label founder Chemical Play then steps up with his take on 'Fade', laying down a more refined interpretation with stripped-back rhythms, swirling bass drones and murky stab hits to create a dark and brooding rework.
On the flip side Memsar turns in 'Check That', once again laying the focus on an energy fuelled groove with wandering pops and clicks accompanied by an unfaltering bass hook and tripped out vocal murmurs. The package is then rounded off with 'Oh Yeah!' which similarly employs a penetrating low-end drive alongside expansive vocal chops and gritty percussive rolls.
Joe Mesmar's 'Fade' EP is out on Hide + Seek 27th May 2016.
Tracklist
Fade
Fade (Chemical Play Remix)
Check That
Oh Yeah!