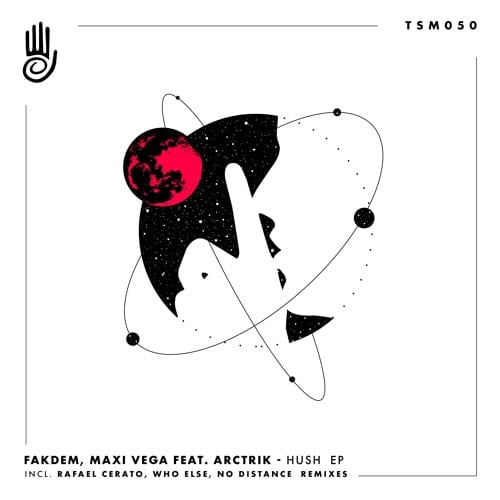 Fakdem, Maxi Vega feat. ARCTRIK release their Hush EP
TRUESOUNDS MUSIC hit release number 50 and its time to celebrate! Over the past 7 years TRUESOUNDS MUSIC have grown and developed the sound of the label to great effect, and the love and warmth this label is run with is more than evident on this anniversary release.
On the HUSH ep TSM welcome some fresh names onto the label, Maxi Vega, Fakdem, Rafael Cerato, Who Else and and the amazing singer ARCTRIK.
HUSH EP is a classy melodic house and techno pack featuring some amazing vocals. The original of HUSH sets a high bar of production values and the remixers follow suit submitted interesting and unique takes on the title track.
"We got many nice experiences, we met many amazing people because of the music industry. We would like to say THANK YOU for our artists and all the people behind the label who supported us on our way."
Record Sounds Like – The EP is a classy melodic house and techno pack with amazing vocals.
Social Links:
https://www.facebook.com/fakdemofficial
https://www.facebook.com/maxi.vega.397
https://www.facebook.com/RafaelCerato
https://www.facebook.com/whoelsefan
https://www.facebook.com/nodistanceofficial
https://www.facebook.com/TruesoundsTeam