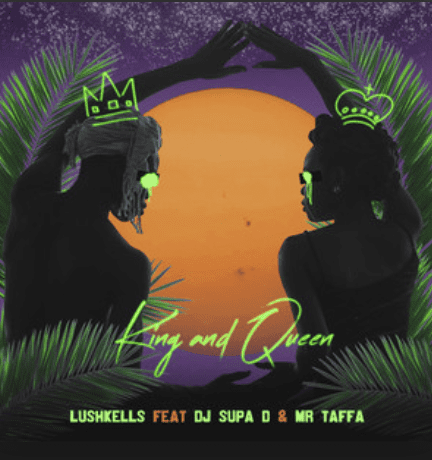 Lushkells ft. DJ Supa D & Mr Taffa "King & Queen"
Lushkells ft. DJ Supa D & Mr Taffa – "King & Queen" 
Released by Columbia Records on 16th October.
DJ Supa D and Mr Taffa have joined forces with D.Tee In De Party and Lush Kells to create "King & Queen".  The track is infused with a heavy dose of the Amapiano / Afro-house, a sound dominating their DJ sets.  Already a certified 2020 Summer Anthem it has been heavily supported by the likes of DJ Target, MistaJam, DJ Spoony, DJ Pioneer, Masterstepz, Booker T, Heartless Crew, DJ Kismet, Continental GT as well as BBC 1XTRA and Kiss FM.
"King & Queen" starts off deceptively with stripped back rhythms…bass drum, toms and shaker.  Simple xylophone and string stabs come in preceding Lush Kells' vocal "king and queen should rule together" embodying equal respect and admiration within a relationship. Finally  the track erupts as it's heavy bassline drops, holding the production's shifting sinuous grooves together.  The magic of the track is that only the key ingredients are included, no need for filler… minimal in production, yet maximal in effect.
"King & Queen" is the latest fluid evolution of House music expressed by UK Black artists.  From the time when US House and NY Garage influenced UK Garage, it has creatively morphed and twisted through 2-Step, 4/4 and UK Funky, and more recently Deep Tech.  Since 2018/19 UK artists have been looking at the fresh sounds emanating from across African continent, most notably the South African Amapiano strain of House music with its deep, jazzier textures and syncopated rhythms.  2020 the sound is going to go mainstream.