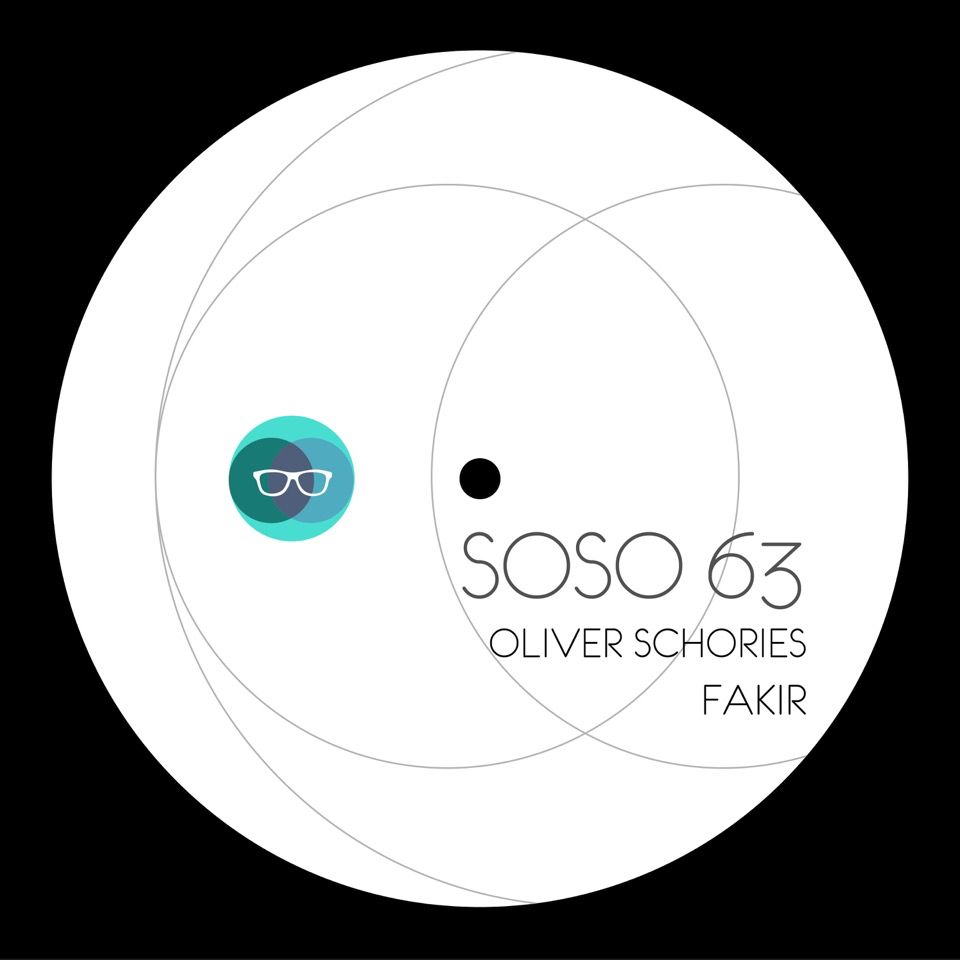 Oliver Schories - Fakir
2017 has been quite a year for Oliver Schories. Announced as the next Global Underground Nubreed artist as well as DJing all over the World with seasoned A-listers such as Sven Vath, Joris Voorn and Mathias Kaden for Awakenings and Parookaville to name a few, and making his debut in far-flung Beirut and beyond. He also found time to write his 5th album which will finally drop in March 2018 on SOSO. Fakir and Ivre are the first tracks to be taken from that album and feature remixes from Jan Oberlander and Martin Landsky respectively.
The title track, Fakir, opens innocently enough with a carefully orchestrated bass line leading the way. Meandering along, it picks up pace towards the break where the introduction of a vocal line raises the hair on your neck in joyous celebration. Powerful and understated, it closely resembles a Schories DJ set in miniature and shows the thoughtful, quietly-spoken Hamburg resident is ready to lead from the front as he enters the next phase of his illustrious career. Taking things in a melodic direction, Jan Oberlaender drives the track forward with crisp percussion and strong synth motifs before the drop reveals a powerful bass and whispered male vocal.
Next up, Ivre glistens in a sea of deep growling bass. Synths billow all around as if caught up in a swell of wind; the overall result, a stadium-pleasing journey of epic proportions. Taking things deeper and more soulful, Martin Landsky opts for increasing the groove by adding subtle tribal motifs to the arrangement. Building on the growing tension of the patiently added layers of percussion, he constructs a powerful reinterpretation staying faithful to Schories original.