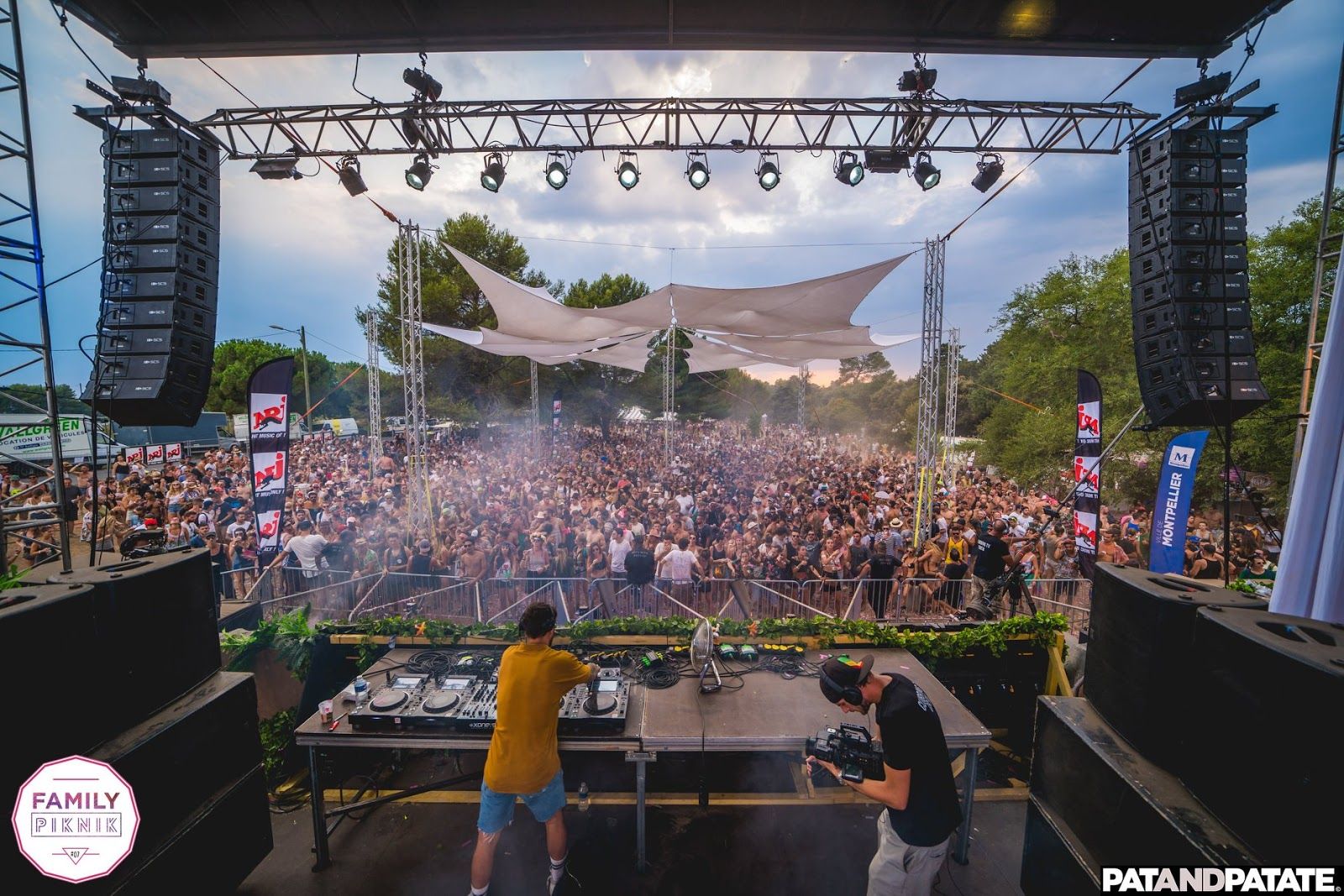 Family Piknik strikes hard for 2019
Today, French famous open-air festival officially launches its 2019 season announcing 3 main events while releasing its official 2018 anthem on its own label, Family Piknik Music.
It's more than an exciting day for Family Piknik fans ! Launched in 2012 by French DJ-producer Tom Pooks, the festival gets bigger year on year without losing its unique state of mind : an open-air festival gathering a large spectrum of party people, from kids to seniors. Under the sun, among the trees, next to Mediterranean sea, the festival also highlights one of the hottest cities in France, Montpellier.
On August 3-4th, Family Piknik will be back on the same location than last summer, Grammont, a huge open field only 10 minutes away from Montpellier's downtown. The biggest news for 2019 for the festival is muting into a 2 days festival, as its Opening Concert will happen the day before, on saturday 3rd of August. This Concert will remain free for all the festival attendees and it aims to be the perfect launch for the festival, with a programmation focus on some of the most exciting Live Acts within the Electronic scene… After Booka Shade, Rodriguez JR. & Liset Alea and Purple Disco Machine buzzing into the hot summer night of Montpellier past August, we can expect an even more impressive line-up for this concert from 5pm till 2am.
On sunday 4th of August, the 8th edition of the festival will start from 10am in the morning with a series of interesting news. Main stage will be focus on tech-house and techno, while the Flamingos stage will be dedicated to a deeper trip through some of the best Progressive-House DJs in action. Family Piknik is used to cooking up high level line-ups. In the past, the French festival already welcomed heavy-weight headliners like Solomun, Marco Carola, Richie Hawtin, Luciano, Maceo Plex, Loco Dice, Joseph Capriati and Sven Väth, who's suspected to be back on stage next summer. This 2019 edition will also add a third 'secret stage', located in the middle of a wood, so people can experience a new dancefloor right under the trees.
Ahead of its summer main events, Family Piknik has announced today it will be back at Montpellier Airport on June 15th for a new Boarding to Family Piknik event next to the planes. The first edition got a huge feedback from medias all around the world and went sold-out under a few weeks only. What should have been a one-shot special event for Montpellier Airport's 80th birthday is now one more main event for the Family Piknik team. Andhim, Monika Kruse and other exciting artists will be part of this very special night, only 100 meters away to the planes.
Last but not least, today also marks the release of Family Piknik's 2018 official anthem, KEYS OF GODS. A perfect way to wrap up a great year and think of all the new upcoming parties. Produced by the very talented French artist TIME (already championed by Solomun & Agoria), this track was premiered into the festival's official aftermovie. It's now out on Family Piknik Music, including remixes from Cioz and Tom Pooks & Joy Kitikonti…
Tickets: https://shotgun.live/event/287635