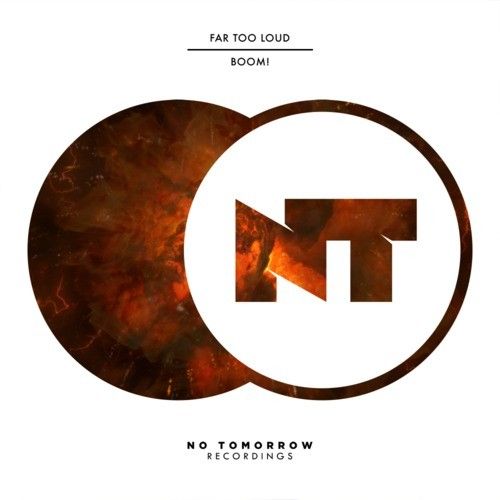 Far Too Loud – Boom!
Fresh from extensively touring over the past few months, Far Too Loud brings his latest sound to No Tomorrow Recordings on 7th July. Having released 'Doomsday Machine' via sister label Never Say Die at the start of 2014, the Electro producer and DJ now returns with something very special.
'Boom!' is a straight up assault on the senses, diving straight in with a heavily rhythmical intro. This track is bursting with varied styles and samples. With a military style series of progressive riffs, shouts of "Boom!" and smacks of bass setting the pace, it reaches a climax. A Trance-inspired, hands in the air breakdown completely switches things up, taking the melody to anthemic heights. A surefire Festival staple, the fiercely catchy pulse then continues to plummet along to its conclusion.
Never one to shy from creating immense beats; Far Too Loud has brought all his bass weapons to the table with this one. Boom!