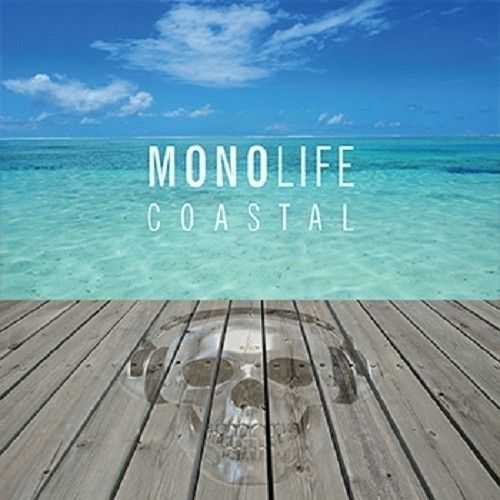 Mono Life – Coastal EP
Long established electronic label Advanced Records is proud to present a new EP from Mono Life, the alias of Yorkshire based Musician and Producer Mark Osborne, who has already released on the label earlier in the year. Taking inspiration from the likes of Orbital, Leftfield and DJ Shadow, Mono Life fuses myriad influences together to great effect, as this EP proves.
Title track 'Coastal', which was written with Ibiza beaches in mind, starts with the gentle sound of breaking waves and evolves into lush Balearic house. The beats lap invitingly beneath twinkling, reflective chords, accompanied by synthetic pops and crackles. It's so effortlessly breezy it will warm you through even in mid-winter.
Remixing this one is Ulex, a Bristol based producer and a label mate of Mono Life's currently enjoying success with his new EP 'Tropicalia'. He delivers a direct and driven version, with urgent kick drums buried deep beneath the track. The drums drop into a broken beat pattern at the mid-point but lingering piano notes up top keep things firmly blissed out.
The other Mono Life original is 'Get Free', a much more club aligned bit of tech house with squelchy basslines and foreboding vocal snippets. It's driven by a nimble bassline and will get things moving in some style once the sun goes down. Remixing this time is Mutu, the new alias of Tim Hutton, who has recorded, produced and sung with the likes of Ian Brown, Prodigy, Dub Pistols and Above & Beyond. He is also one half of Sugardaddy with Groove Armada's Tom Findley. Mutu's version is all about pixelated disco synths, funky drums and classic piano stabs giving it an old school flavour.
This perfectly sun kissed EP is another fine offering from Advanced records and is exactly what working DJs will need during the summer months.