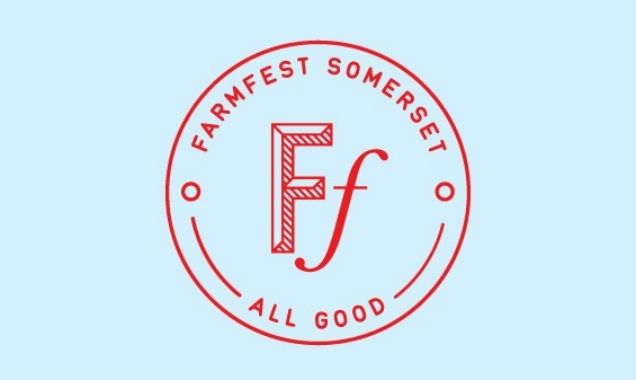 Farmfestival Announces 2014 DJ Line-up & Electronic Acts
Farmfest has unveiled a top notch bill of dj talent with 2020 Vision supremo Ralph Lawson and new kid on the block Romare the pick of the new spinners. They'll be joining DJ Food and Channel One Soundsystem in laying down the late night grooves. Leo Zero, Bristol's The Kelly Twins and hotly tipped funk fuelled dnb producer Kyshido bring more weight to the excellently eclectic party package.
The electronic offering at Farmfest doesn't end there, with live sets from Jus Now and their fusion of Bristol bass and Trinidad rhythm, Beaty Heart and Face+Heel adding to the already announced headliners, Public Service Broadcasting and South London's sultry pop duo, Alpines.
Completing the DJ/electronic line-up are: Shapes (plus special guests), Slim Goodgroove, Franklin (Freerange Records), Wholemeal Djs (plus secret guest), Ways and Means, COR DJs, Dj Louie Louie, Paulo Fernandez, The High grade Rockers Dub Soundsystem, Farmfest DJs, H.U.G.S., Kat Richmond, James 'James Bell' Bell, and The Quintessential Soundsystem.
Full DJ/electronic line-up
DJS
Ralph Lawson
DJ Food
Channel One Soundsystem
Romare
Leo Zero
The Kelly Twins
Kyshido
Shapes DJs + special guests
Wholemeal DJs + special guests
Civilisation of the Rough DJs
Slim Goodgroove
DJ Louie Louie
Franklin (Freerange Recs)
H.U.G.S.
Ways And Means
The Quintessential Soundsystem
Paulo Fernandez
James 'James Bell' Bell
Kat Richmond
Farmfestival Djs
Live electronics
Public Service Broadcasting
Jus Now
Alpines
Beaty Heart
Face+Heel
Gemini (Kelle & Borei)
Ralph Lawson
Ralph Lawson is a DJ based in Leeds, UK. He has one of the longest running residencies in the world at the legendary back to basics club. Lawson has been a regular at Fabric London since it opened and mixed Fabric 33 for their mix series. Ralph is a resident DJ for We Love Space Ibiza and played regularly at Sonar Festival since 1998 in Barcelona. He has played at Ostgut / Panorama Bar since 2001 and been a regular guest at Watergate in Berlin as well as spinning at Robert Johnson, Cocoon and Harry Klein in Germany.
He was nominated in 2009 for 'Best British DJ" along with 2020Vision for 'Best label' by DJ magazine and has won five major awards form Best Club during his residency at Back To Basics. He is the founder of the 2020Vision record label and a member of the live band 2020Soundsystem. Lawson produces music alongside Carl Finlow as 2020 Vision, they have produced classic music for Blaze, Chez Damier, Arthur Baker, Josh Wink and many more. Lawson hosts a weekly 2020Vision mix on Ibiza Sonica radio.
Romare
Romare's outputs are the product of a studious approach to the discovery and interpretation of music and the result is a collage of samples sourced from a rich knowledge of African and African-American music, films and documentaries. He weaves his research and influences with modern beats and bass creating startling tracks that have seen him gain critical acclaim right from the get-go with his first two EPs 'Meditations on Afrocentrism' and 'Love Songs: Part One' both available on Bristol's Black Acre Records.
Jus Now
JUS NOW are the meeting of two Riddim obsessives, Interface (Producer / DJ from Bristol, UK) and LAZAbeam (Percussionist / Producer from Trinidad).
This exciting new project aims to push boundaries using a fusion of traditional Caribbean rhythm and culture, combined with the sub heavy sound of the Bristol/UK Underground. Separated by 4,500 miles and brought together by a shared love of bass, rum and parties, JUS NOW have worked between both Trinidad and Bristol to create their debut 'One Time EP'. The duo has managed to carve their own lane not bound by tempo or genre.
Beaty Heart
Farmfest is very pleased to welcome the percussive prowess of Beaty Heart after closely following the South London trio for a few years now. The three drummers create lush rhythmic, flowing 'psychedelic drum pop' that draws you in to a world of kaleidoscopic colour and leaves you swirling amidst guitar loops, samples and draughty singing all floating above the impressive beat. Watch the video for new single Lekka Freakout and you'll know what we mean!
Face+Heel
Face + Heel, aka Luke Taylor and Sinead McMillan, started working together in Jan 2012 and have been gaining plaudits over the last year for the excellent 'No Stars EP' on Warm Records and their self released 'Chipped Tooth EP'.
They've already supported artists such as Blondes, Matthew Dear, Orbital, NZCA/Lines, Portico Quartet, AlunaGeorge and oOoOO in the last 18 months, and have tucked away some superb festival shows under their belts at the Great Escape, Lovebox, Garden Festival, L.E.V, and Simple Things.
Having been tipped by the Boiler Room founders as the ones to watch after their acclaimed live set back in April 2013 the band have the sights set on conquering 2014.
"They manage to combine delicate piano and vocals with deep synths and rhythmic elements of house and garage to create ambitious and thoughtful live electronica." (Crack Magazine)
"An elegiac instrumental featuring a percussion break resembling the distinct, metal-on-metal rattling of trains rolling over railroad switches, altogether building a song both earthbound and angelic." (Fader)
"No Stars crafts a profound synth-heavy soundscape that is adorned with moaned, soulful vocals and sparse bassline, resulting in an immensely dark, forlorn and atmospheric ballad" (Dummy)
"intricate electronic compositions with an acute focus on songcraft" (XLR8R)
Farmfestival 2014
Date: Friday 1st – Saturday 2nd August 2014
Location: Gilcombe Farm, Bruton, Somerset
Price: Adult weekend advance £52.50
12-17 weekend £42.50, Campervan pass £25
Tickets: https://tickets.partyforthepeople.org.uk/events/205-farmfestival-2014
Website:http://farmfestival.co.uk/
Facebook: http://www.facebook.com/Farmfestival
Twitter: https://twitter.com/#!/Farmfestival