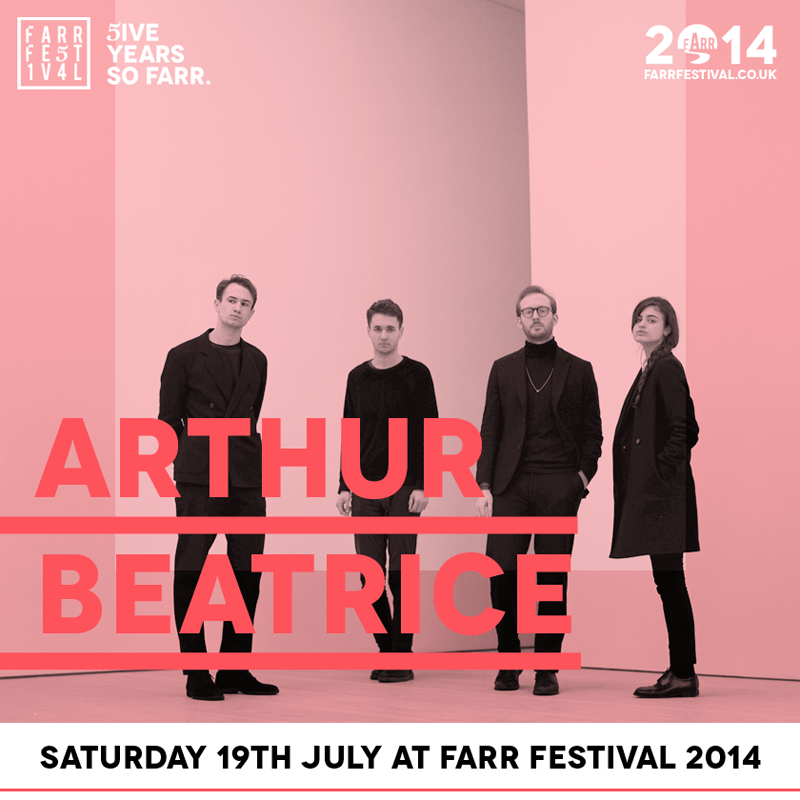 FARR Festival Announce Arthur Beatrice
Farr Festival are excited to announce the addition of Arthur Beatrice to this years line up. The indie-rock four piece can be found playing the Main Stage on Saturday 19th July alongside Hercules & Love Affair. Throughout the weekend the Main Stage will also see the likes of Mount Kimbie, Ame & Gentlemans Dub Club take to the stage.
Farr '14 will see Bygrave Woods host some familiar stages including The Badger Hole, the longest standing stage at Farr, and the mischevious Fox Hole which sits in the dapple of the trees shaking Farr with its thunderous bass. New to Farr this year, The Flying Circus, a circular big top which will be home to the crazed and wild ones where anything goes. Elsewhere, night time activities will be held in the Love Lounge, built like a Victorian Theatre, the velour coated tent will play host to some of the funniest and naughty shows you could ever hope to see.
Boutique Camping is also available at Farr. Heathworks will be back at Farr this year, offering a range of tipis, yurts and bell tents for those who fancy camping in style.
LINKS AND FURTHER INFORMATION
Advance Saver Weekend tickets now at £99 + booking fee.
For Weekend Tickets head here:
www.farrfestival.co.uk/tickets
For more information please visit
www.farrfestival.co.uk
www.farrfestival.co.uk/about