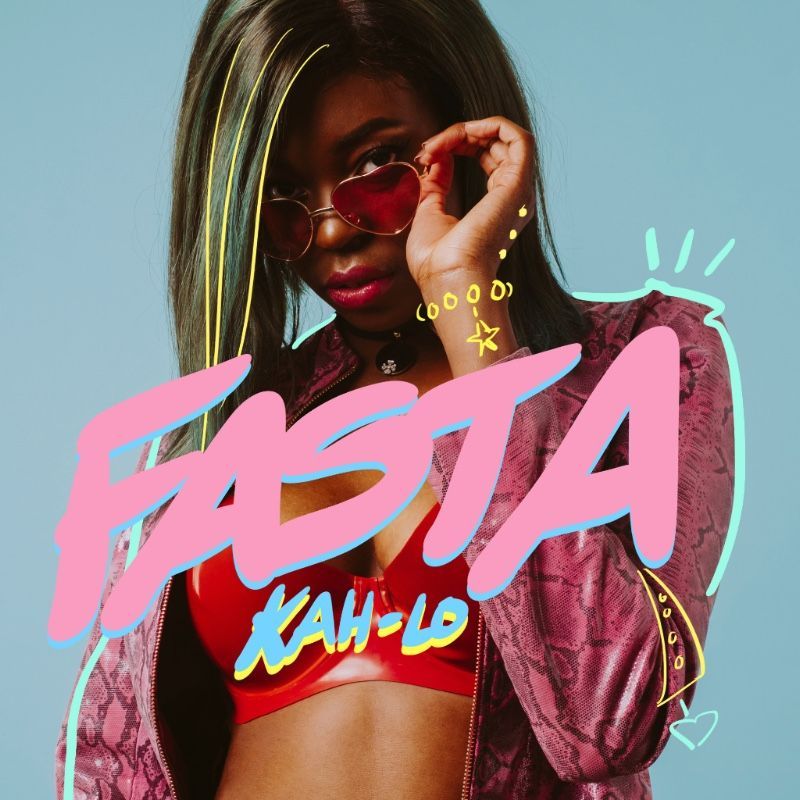 Kah-Lo - Fasta
Premiered on BBCR1 with Annie Mac, 'Fasta' is the energetic debut solo single from fast-rising artist Kah-Lo. Now taking her rightful place at centre stage, the track continues her fruitful musical connection with London-based producer Riton, with whom she has had successful hit collaborations including 'Rinse & Repeat' and 'Money' – the latter also featuring fellow Nigerian musicians Mr Eazi and Davido.
'Fasta' is a summer anthem that fuses sounds of Afrobeats and electronic music, showcasingKah-Lo's niche within the current climate of the pop landscape. Her unique tone and delivery offer something different, which is both refreshing and enticing.
Speaking on her debut single, Kah-Lo explains: "I'm so excited to be releasing 'Fasta' as my first single. Henry (Riton) and I have worked hard and created something really special together, and I think this is a great representation of me as an artist/performer. I hope everyone enjoys it as much as we do!"
The phenomenal success of 'Rinse & Repeat' included being named one of the Top 10 most played songs on BBC Radio 1 for 2016, selling 400,000 copies in the UK and garnering over 35 million Spotify streams, as well as a coveted Grammy nomination for Best Dance Record at this year's award ceremony – a testament to its enduring appeal as one of the most influential and unique club tracks of recent times, setting in motion the foundations in Kah-Lo's burgeoning super-stardom.
Kah-Lo has built a strong and organic musical relationship with Riton, which first transpired from social media. Kah-Lo describes it best: "I reached out to Riton on Twitter, and Rinse & Repeat was recorded two years later". The two have been going from strength to strength with each release and 'Fasta' continues to prove their undeniable talents of creating hits together.
Having completed a festival-filled summer which included performances at V Festival and SW4, the 'Electro-Beats' musician also had the pleasure of playing at Radio 1 in Ibiza this year, alongside legendary DJs such as Fatboy Slim, David Guetta and Jax Jones.
About Kah-Lo
Beginning her musical journey straight out of university after making the brave decision to move from her hometown of Nigeria to the USA, the now 24-year-old decided it was all or nothing and started taking crucial steps into the development of her fearless brand. Following in the footsteps of another of her inspirations; Lady Gaga, Kah-Lo began performing in bars and coffee shops across New York City – perfecting her craft whilst also uploading tracks to her Soundcloud page.
Music has played a huge part in Kah-Lo's life; as a child, her father and uncle would play various 80s & 90s Pop and Hip-Hop records. Artists such as Slick Rick, M.I.A, Rihanna, Madonna and Kanye West have all influenced her musical direction as well as her unique sense of style, topped off with her long flowing signature green hair.