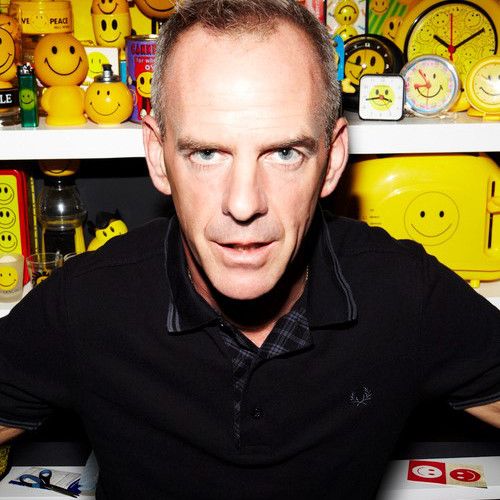 Fatboy Slim & Jess Glynn Announced for Camp Bestival
There's plenty of cosmic goings on at Camp Bestival mission control! With our Outer Space theme already announced, we're all set to launch some amazing acts into orbit. So prepare to be dazzled by news of two of our headliners, some huge kids' faves and a whole galaxy of space activities and fun this coming 28-31 July at Lulworth Castle in Dorset. Ticket sales are already out of this world, don't miss the Camp Bestival rocket ship, grab yours now! And keep an eye out for news of our Sunday headliner coming very soon.
Rob da Bank says: "Greeting cosmonauts and mini astro-nutters… so as we prepare for our first spacewalk in July, I'm mega chuffed to unveil two of our intrepid headline sonic explorers. I'm not sure another festival could get away with Fatboy Slim and Jess Glynne but it's a tribute to you lovely campers that we can deliver such a diverse bill. Fatboy has always been one of the family, and Jess Glynne is quite frankly a one woman hit machine who will light up Friday night. Not forgetting our old chum Mr Tumble and, to fit with the theme, we have the amazing Aliens Love Underpants! Prepare to go extra-terrestrial".
He's one of our all-time favourite DJs, the ultimate party starter and king selector, so we are over the moon that Norman Cook aka Fatboy Slim is joining us in Outer Space to headline Saturday night's intergalactic action. No stranger to reaching for the stars, Norman is the real deal when it comes to hit factories with a back catalogue that will be sure to have your hips swaying and your booty shaking all night long! An absolute must-see, we can guarantee Fatboy Slim will be taking us into orbit.
Fatboy Slim says: "As a veteran of Sunday Best, Bestival and Common People it seems a hideous oversight that I appear to be a Camp Bestival virgin, especially as a father of two. Consequently myself, Zoe and our two little smashers will be embedded for a weekend of family frolics and nocturnal adventures, be assured we will make up for lost time!"
A bonafide superstar in the making, we are extremely pleased to announce Jess Glynne will be headlining Friday night at Camp Bestival! One of only two female solo singers to rack up five number one singles, in just over a year Jess has already become one of the UKs most successful singers ever. A frequent collaborator of former Camp headliners, Clean Bandit, Jess's solo work has taken her beyond the stratosphere, which will make it handy for her when she joins us all in Outer Space! Yes!
Heading straight for our universe, direct from London's West End, we're delighted to announce that the acclaimed adaptation of smash hit children's book, Aliens Love Underpants will be making a very special appearance at Camp Bestival, too. A zany and hilarious tale delightfully brought to life with stunning effects, madcap action, original music (and lots of aliens of course!) it's a fantastically fresh and funny production that will delight the whole family. You'll laugh your PANTS off!
The Aliens Love Underpants team told us: "Hold onto your pants Camp Bestival! We will be setting up spaceship tents and will be on the look-out for camping pants, festival pants and music pants at Lulworth Castle next July! See you in your best briefs!"
We're also hugely excited to announce that one of our favourite double acts of all time, Dick and Dom will be blasting back to Lulworth Castle this July to rule the main stage at Spacecamp Dorset. Never less than face-achingly brilliant, expect tongue-in-cheek slapstick, catchphrases galore, and hilarious audience interaction at warp factor 10!
Commenting on their return to Camp Bestival Dick and Dom said "We promise to be full on luna-tics and very astra-naughty. We can't wait!! Three, two, one…. blast off to planet Dick and Dom".
And no Camp Bestival would be complete without the greatest cosmic clown known to man, Mr Tumble! The Makaton marvel will be firing the manoeuvring thrusters for one of his trademark sing-along and slapstick sets that will have the tots in a space frenzy! Always a massive draw on the Castle Stage, Mr Tumble is an institution and not to be missed!
And that's not all! Searching the possibilities of infinite space throughout the weekend, we will also have cosmic joy with Flying Astronauts, Planetarium Shows, Cosmology Workshops, Stargazing, Space Orchestras, Rocket Building, Space Smells, Post A Space Card, Giant Rockets, Build Your Own Planet, Make Space Murals and lots more. With plenty of edifying action from the National Space Centre, The Science Museum, Royal Observatory Greenwich, Okido, Explorer Domes and many more.
There's even more acts, adventure and entertainment to announce very soon but until then keep an eye on our website, Facebook and Twitter.

Ticket Info:
Camp Bestival 2016 Weekend Tickets are on sale now via: Ticketline / 0844 888 4410

Camp Bestival 2016 Weekend Ticket Prices:
Adult Weekend Ticket – £197.50*
Student Weekend Ticket – £185*

Age 13 to 17 Weekend Ticket – £118*
Age 10 to 12 Weekend Ticket – £93*
Age 5 to 9 Weekend Ticket – £45*
Age 4 & Under Weekend Ticket – £15*
Babes In Arms (1 & Under) – FREE (but ticket required)*

All tickets include camping from Thursday or Friday.

*NB: please refer to the Camp Bestival Ticket Terms & Conditions

Weekly Payment Plan:
Use our 30 week payment plan to purchase your tickets meaning that an adult ticket can now be bought at a payment of around £5 per week over 29 consecutive weekly payments following an initial deposit payment. Book online via Ticketline only: select 'Camp Bestival 2016 – Weekend Payment Plan'. Once you have signed up to the payment plan, which basically means giving your agreement by ticking the bank mandate form on Ticketline's website, they will automatically debit your card on a weekly basis. NB: Booking fees and a deposit (£27.50 per adult ticket) will be charged with your initial transaction.

Car Parking – £20 in advance
Campervan Ticket – £85 per vehicle – please read Campervan T&Cs before booking
Caravan / Trailer Tent Ticket – £96 (One car only per caravan/trailer tent – no exceptions).