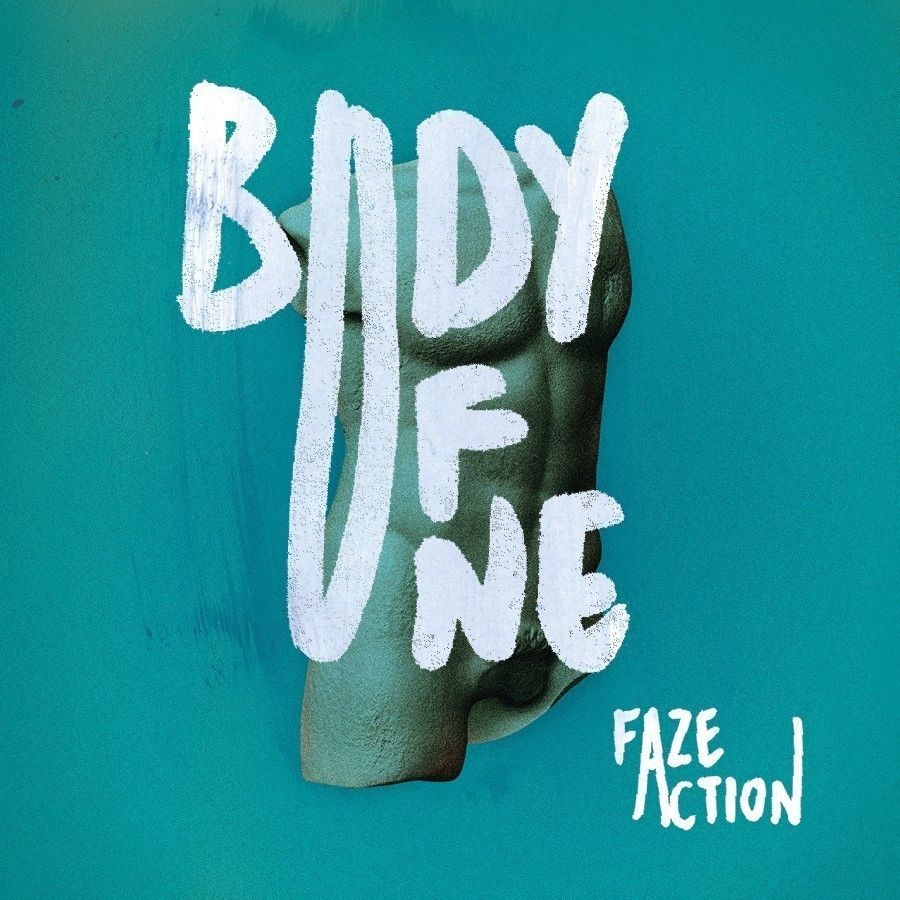 Faze Action 'Body Of One' LP
On April 28th 2014, ahead-of-the-pack UK maestros Faze Action present new album 'Body Of One' – arguably their best yet, which considering the impeccable back catalogue is no mean feat.

Highly-musical, brilliantly arranged, produced and played by Faze Action aka brothers Simon and Robin Lee, the album, is credible for the heads and accessible for newcomers, plus it's funky as hell, with serious dancefloor chops.
'Body Of One' merges elements of Arthur Russell-style leftfield songwriting, disco, Balearic, post punk, house and boogie, adorned with African and tropical flourishes.
Although born from a lifelong appreciation of quality, timeless dance music's most inspired moments, the album is way more than simply a collage of assimilated genres and sounds; it has a style and panache all of its own, that is distinctly Faze Action.
Despite the duo's quality touch being clearly audible on every track, collaboration is also a key component, as the album features guest vocal turns from Christopher Woodhouse, plus Mary Moore, who previously collaborated with Faze Action and Yam Who? for their contribution to the 'Tribute To Arthur Russell' compilation.
'Body Of One' also features the uniquely cool and dulcet voice of Zimbabwean vocalist, songwriter and drummerZeke Manyika, who's best known for his contribution to key releases by Orange Juice, The Style Council and The The, plus his own work, including the inspired 12" 'Bible Belt'.
'Prisoner Of Your Love' summons the spirit of Quando Quango and Shreikback for a high-power opening gambit, leading on to the Balearic-yet-melancholy 'Stuck' – a sublime song minimally adorned with congas, acoustic guitar, and the duo's trademark cello.

The Nile Rogers-meets-Kissing The Pink 'Echoes Of your Mind' is equally entrancing, and the title track 'Body Of One' is, quite simply, an indefinable masterpiece of dance floor art.

The sunny disposition of 'Time By Your Side' is a happy marriage of 80s boogie/soul, Chicago house and even a touch of classic Balearic pop, while the black 80s nightclub vibe continues subsequently, this time merging with piano house on the aptly titled 'Magic Touch'.

Punk funk is brought bang up to date on the pounding, acid-laced 'Freak For Your Love', before you're teleported cloudwards for the dream-like 'Caruso's Monkey House' and the breezily emotive closing track 'Floating World'.

Faze Action have spent over a decade refining their signature lyrical and musical style. Their devotion to delivering tracks with both depth and accessibility has earned them the love of loyal and new fans around the world.

Despite their dexterous multi genre skills, the duo are best known for disco – the ever-evolving sound at the heart of everything they do. Added to that is a mixture of elements ranging from classical, Latin, jazz and house music – a combo which has kept the forward-thinking brothers ahead of the curve.
Way before the rise to prominence of Hercules & Love Affair, Horse Meat Disco, Lindstrom, Todd Terje, Prins Thomas, Metro Area, LCD Soundsystem and DFA, Faze Action spearheaded the first disco revival and have remained hugely-respected figures on the worldwide scene ever since, for their productions, plus joyous live gigs and DJ sets.
A staple of many A-list DJs set-list over the years, fans of Faze Action include Andy Weatherall, Gilles Peterson, DJ Harvey, Tim Sweeney, Horse Meat Disco, Todd Terje, Prins Thomas, Carl Craig, Psychemajik and Jarvis Cocker.
They've released four critically-acclaimed albums and countless remixes for artists as varied as Femi Kuti, Francois Kevorkian, Odyssey, Metronomy, Crazy P, Bebel Gilberto, Kim Ann Foxman and Saint Etienne.
During their tenure as flagship act on the feted Nuphonic label, it was Faze Action's second release, the much-lauded classic 'In the Trees' that cemented their position as high-caliber dancefloor innovators. The track enjoyed a renaissance when reworked by one Carl Craig, who was specially commissioned to celebrate Juno records 10th anniversary, following a vote by Juno staff on which track they would most like to see remixed by the Detroit pioneer.

And much like Mr. Craig, it's their unique knack for taking special styles from the past and reinventing, rejuvenating and reworking them into fresh new forms for future generations, that has ensured their lasting appeal, continued relevance, and position at the forefront of the dance music pantheon – on stage, on the turntables and on record.

Vinyl Track Listing:

A1. Prisoner Of Your Love
A2. Stuck
B1. Echoes Of Your Mind
B2. Body Of One
C1. Time By Your Side
C2. Magic Touch
D1. Freak For Your Love
D2. Caruso's Monkey House
D3. Floating World

CD/Digital Track Listing:

1. Prisoner Of Your Love
2. Stuck
3. Echoes Of Your Mind
4. Body Of One
5. Time By Your Side
6. Magic Touch
7. Freak For Your Love
8. Caruso's Monkey House
9. Floating World

Live date TBA

www.fazeaction.com