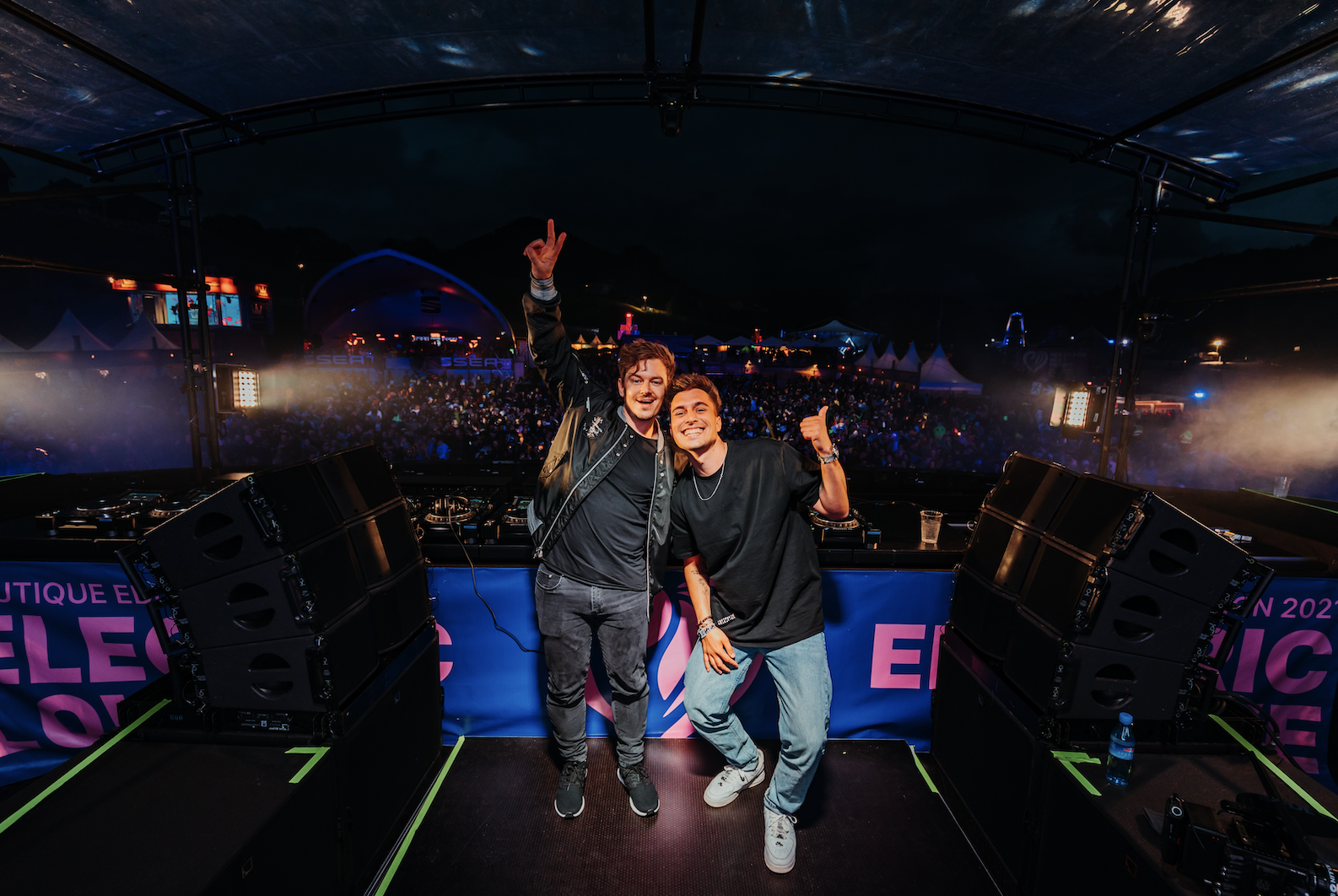 Fedde Le Grand, Noel Holler, French Original – Tokyo Lights
Returning to the release radar with a stunning collaborative release, flourishing German DJ and producer Noel Holler and renowned talent Fedde Le Grand collectively deliver a stellar sonic masterpiece in the form of 'Tokyo Lights'. The dancefloor hit is a blend of both their iconic signature sounds mixed together to effortlessly cultivate an addictive pop-leaning hit. 'Tokyo Lights' is available now across all streaming platforms via Universal Music.
The radio-ready hit opens with an alluring vocal cut courtesy of French Original, supported by a serene sound display. A slow build leads us into the chorus of the track, revealing an addictive melody sure to be left ringing in listeners' ears. Following the highly-anticipated drop, an explosion of synths delight the earwaves with a hooking beat sure to be a dancefloor pleaser. 'Tokyo Lights' is a flawless addition to both producers' discography.
ABOUT NOEL HOLLER — 23-year old rising dance music talent, Noel Holler, is making his presence known with a slew of noteworthy releases. Hailing from Bielefeld, Germany, the tastemaker has made quite the impression with his recent release 'Every Morning', featuring German singer Leony. Revered artists such as  Hamburg-based DJ trio Lanné and The Netherlands-based DJ duo Bougenvilla all make their mark on the track. The globally-adored tune has been enjoyed over 2 million times, with each of the remixes receiving upwards of 100,000 streams, a credit to the burgeoning producer. Noel Holler has secured himself as one to watch with 'Tokyo Lights' being a stellar addition to the young producer's back-catalog.
"I have totally concentrated on music in the past year. My focus before the pandemic was actually always on the live business, so festivals and club shows. During this crazy time I was finally able to focus on the process of making music. I spent a lot of time in the studio, listening through quite a few songs and toplines, and talking and exchanging ideas with so many fellow DJs until I really knew what track I wanted to release next. I deliberately didn't release any tracks for a year because I wanted to figure out where my journey was going. Now I know and I'm so happy that 'Tokyo Lights', together with Fedde, is out now. I've been listening to Fedde's music for so long and he was the first major DJ I saw live back then. I've always wanted to work with him, so I'm even happier now that we can finally share 'Tokyo Lights' with you. The track just fits us both so well and I hope you love the track as much as I do."
– Noel Holler
ABOUT FEDDE LE GRAND — Fedde Le Grand is considered to be one of the most defining figures in the fast evolving genre of house music. His influence is felt continually throughout the electronic landscape and has been a constant force for over a decade. With a discography larger than most, Fedde has a multitude of  timeless hits, including 'Put Your Hands Up For Detroit', 'Let Me Think About It', 'Back & Forth', 'So Much Love', 'Sparks (Turn Off Your Mind)', and 'Devils'. Fedde Le Grand continues to grow with the rapidly changing music scene with 'Tokyo Lights' being a prime example of his ability to move with the times.
"During this time there have also been 2 to 3 other songs that I definitely want to release in the next few months. Be curious to see what else is to come".
– Noel Holler