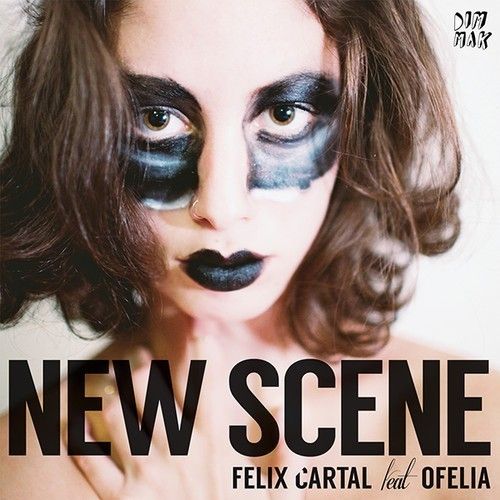 Felix Cartal – New Scene Remixes EP
In one of his most successful and busiest years to date, Canadian electro house golden boy Felix Cartal is closing out a major 2013 with the New Scene (feat. Ofelia) remix EP, out December 3 on Dim Mak Records.
A highlight track off Felix Cartal's Past, Present, Felix EP — available now on Dim Mak Records —the sentimentally driven "New Scene" features vocalist Ofelia coupled with a dreamlike melody driven by a sensitive tone with gorgeous vocal overlays.
The new remix package features the original track with remixed versions of "New Scene" from producers/DJs TOKiMONSTA, Deorro, Lucky Date & Felix Cartal, and Lazy Rich. Grab a free download of bonus remix Felix Cartal – "New Scene" (feat. Ofelia) [CRNKN Remix] here: http://goo.gl/cU53uL. Fans can listen to previews of all the remixes on the newly launched "New Scene" microsite here: http://new-scene.tumblr.com/.
Felix Cartal himself steps up to bat with his own take on the track with producer Lucky Date. The result is a progressive house tune with an euphoric melody line featuring Lucky Date's inimitable big room house sound and Felix Cartal's electro house touch.
Los Angeles-based songwriter/producer/beatsmith TOKiMONSTA takes the reigns with a slow-burning take on the track that showcases her production prowess and skillful drum work, while highlighting Ofelia's vocals. Los Angeles producer and fellow Dim Mak artist Deorro proves his expertise in production by combining bright synth chords, clean guitar riffs, and a banging electro beat. Lazy Rich closes out the package with his remix, underlining beautiful synth lines and piano chords combined with a thrilling electro rhythm.
"'New Scene' is one of the best dance recordings of the year and one of the finest in Felix Cartal's catalogue."
— Zel McCarthy, BILLBOARD.COM (8/9/13)
The Past, Present, Felix EP reached the Top 20 on the iTunes Dance Top Albums chart and registered across various Beatport charts, showcasing the new, musically matured Felix Cartal, whose sound boasts the perfect contrast of ethereal vocals, enchanting melodies, and punchy bass lines.
In addition to releasing Past, Present, Felix this year, Felix Cartal also launched the After Dark North American Tour, which took him across major clubs and venues throughout the U.S. and his native Canada. He also performed at this year's *Electric Zoo and Tomorrowland festivals, both times on the Dim Mak Up All Night Stage. Later this month, Felix Cartal joins world-renowned producer Benny Benassi for two European shows in Dublin and London.