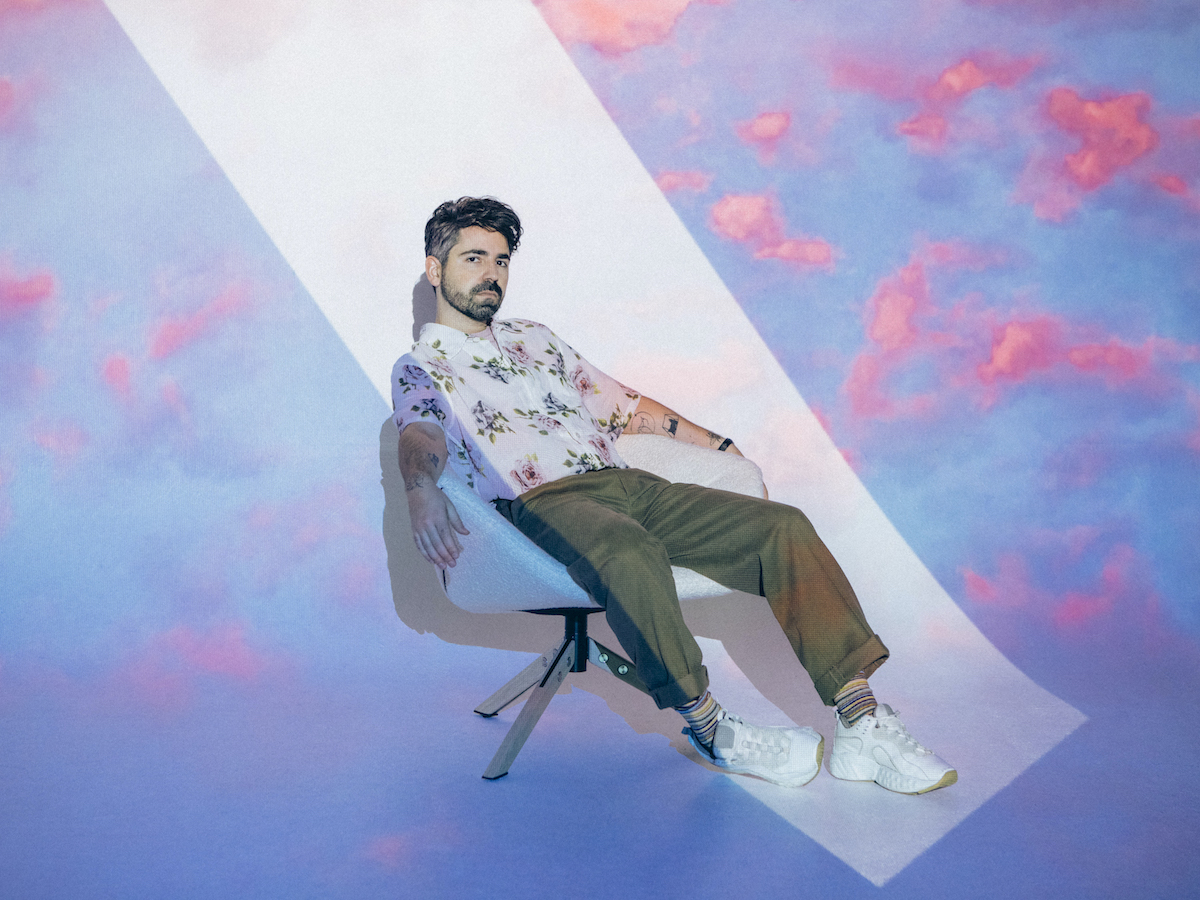 Felix Cartal Releases "The Life"
Platinum producer Felix Cartal releases his latest single, "The Life ft. Fjord," which is the last one before the release of his upcoming album, "Expensive Sounds For Nice People," scheduled for the 25th of June via Physical Presents. Also taken from the album are previously released "Mine" with Sophie Simmons, and "Love Me" with Lights; both are certified Platinum in Canada, with the latter one also winning the Dance Recording of the Year at the Junos 2020. Other remarkable tracks on the album include "Only One" with the hit UK singer-songwriter Karen Harding and "My Last Song" with the rebellious Norwegian songstress Hanne Mjøen. Cartal's earlier "Get What You Give" also reached Platinum status, while one of the most recent "Happy Hour'" with Kiiara was featured on 32 Spotify New Music Friday playlists as well as Billboard's Best New Dance Tracks.
"'The Life' bounces along on a sunshine vibe and grin-inducing breakdown. But analyze the lyrics, and things aren't quite what they seem. Its pivotal line – 'I used to believe that life was just a breeze/But the highs and low set me free' – is a commentary on the superficiality of social media", says Felix. "If people also share life's 'misses' once in a while, I feel like we'd all have a better shot at living confidently," he explains.
Felix Cartal tells us about the creation and inspiration for the single: "'The Life' was one of the first instrumentals I wrote for my album, 'Expensive Sounds For Nice People.' I'm obsessive with vocal chops and will spend days getting them to feel as emotive as a vocal. Once I started writing the lyrics in Oslo with Iselin, Erik, and Kris, we reverse-engineered some of the vowel sounds because one of them sounded like the word 'The Life.' I loved the grandiosity of that concept, but I wanted to make it feel honest and authentic. And I think over the years, with the increase in social media, we're often guilty of viewing others' highlight reels as the only way to be happy, but letting go of that perception will give you much greater peace of mind. Hardships are inevitable, things aren't always fair, and we need to just learn from them and push through. That's what the line 'the highs and lows woke me up' symbolizes. Fjord's vocals on this track really took it to this unique place that gives the song a hopeful melodrama, and I'm so happy to collaborate with them again after the beautiful performance they did on my rework of 'Get What You Give' from 2017."
Speaking of the single, Fjord tell us, "When we received the demo from Felix, it was an instant crush! We knew we were about to have loads of fun working on this tune. The songwriting was refreshing, and the production was already mind-blowing."
Vancouver-based Felix Cartal has collaborated with several major artists such as Kaskade, R3HAB, Gallant, and has also created official remixes for the likes of Selena Gomez, Zedd, Galantis, Dillon Francis, MØ, Ellie Goulding, Diplo, Anne-Marie & Doja Cat as well as Daya & Shallou's "Older."  He has been featured by major Youtube channels Trap Nation, MrSuicideSheep, MrRevillz, Chill Nation, The Vibe Guide, Selected, xKito, among others, and has earned over 360 million plays across all platforms. He has also seen support from BBC Radio 1's Danny Howard and Diplo & Friends, and SiriusXM Chill has also heavily supported several singles, while his Weekend Workout radio show is also featured on SiriusXM's Diplo's Revolution.
Fjord duo has received significant support from the likes of Earmilk, The Fader, NME, and This Song Is Sick, to name a few, and was featured Artists To Watch by Apple Music, Spotify and Buzzfeed. The two have previously worked with the acclaimed producer Tim Bran (whose other associations include London Grammar, Paul McCartney, and Bloc Party) and have collected nearly 20 million streams on Spotify alone.
"Expensive Sounds For Nice People" Tracklist:
01. The Life (feat. Fjord)
02. Over It (feat. Veronica)
03. Harmony
04. Layover
05. Mine (with Sophie Simmons)
06. 500 Days
07. Old Self (feat. Ofelia K)
08. We Fall
09. Only One (with Karen Harding)
10. My Last Song (feat. Hanne Mjøen)
11. Love Me (with Lights)
12. Going Up
13. Happy Hour (with Kiiara)
14. Jealous
15. Hygge
16. Too Late (feat. Kroy)
"Felix Cartal is here to bless the masses with timeless music" – Flaunt Magazine"Friday vibes are exemplified on 'Happy Hour,' a joyous new collab between Canadian producer Felix Cartal and anti-pop star Kiiara." – Billboard
"It goes from a cool electro place into some more mellow, halftime vibes during the hook. No earth-shattering drops, no pandering. This is just good music for great people." – Complex
"Felix Cartal has turned 'You Get What You Give' into a full-on EDM blast, the kind of thing you expect to hear at four A.M., as you're waiting for the sun to rise." – Popdust
"The platinum-selling producer is back, matching his arena-level electronics to a potent pop touch." – Clash Magazine
"'Mine' follows the producer and DJ, Taelor Deitcher's irresistible sonic formula: melting melodic electro-pop sensibilities with slick body-shaking bass lines, this time relaying an ode to lost love with the honey vocals of singer Sophie Simmons" – Wonderland Magazine
More info on Felix Cartal / Fjord / Physical Presents: