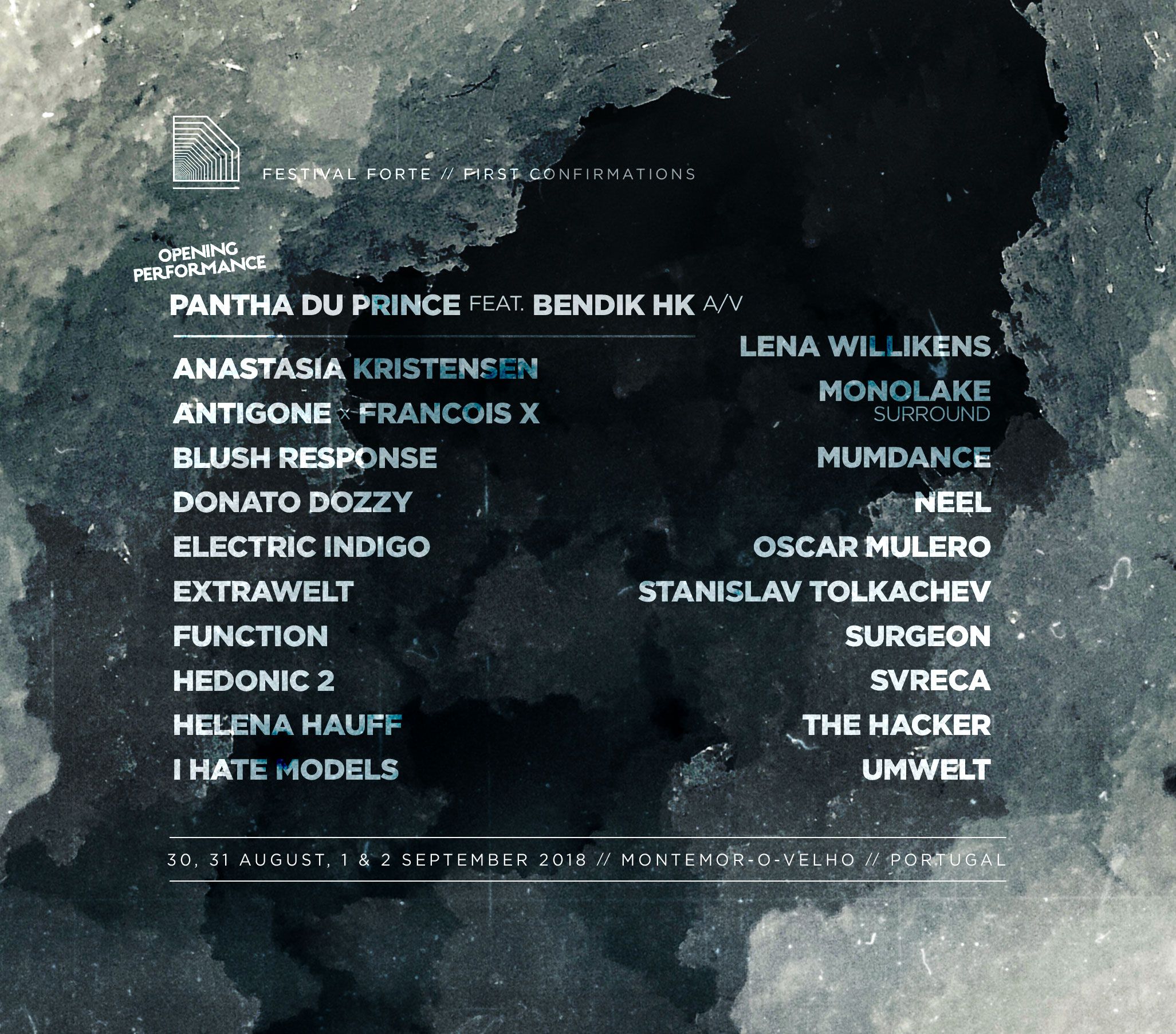 Festival FORTE announces first wave of acts for 5th edition
Festival forte is moving on to its 5th edition running from August 30th to September 2nd, 2018 in the Castle of Montemor-o-Velho, Portugal.
Years of life bring maturity and it's with this that the Festival is renewed in each edition, becoming better, cementing the bases on which it was founded, and that distinguishes it from all of the rest.
This announcement exhibits some of the most forward thinking acts in the scene:
Openning Performance: Pantha Du Prince & Bendik HK A/V Show
Anastasia Kristensen, Antigone x Francois X, Monolake, Blush Response, Donato Dozzy, Electric Indigo, Extrawelt, Function, Helena Hauff, I Hate Models, Lena Willikens, Mumdance, Oscar Mulero, Surgeon, Svreca, The Hacker, Umwelt and more.
The commitment to sustainability remains a concern, with the implementation of new measures that promote a greener environment, in addition to those already accomplished such as compostable loos, recyclable cups, paperless digital promotion and the cashless system that was awarded a prize in 2017 by the Ministry of the Environment, promoter of the "Sê-lo Verde" program. All set for the most special edition of Festival Forte ever, which is the fruit of the contribution of all those who believe and support it, valuing an obsessive passion for art and innovation.