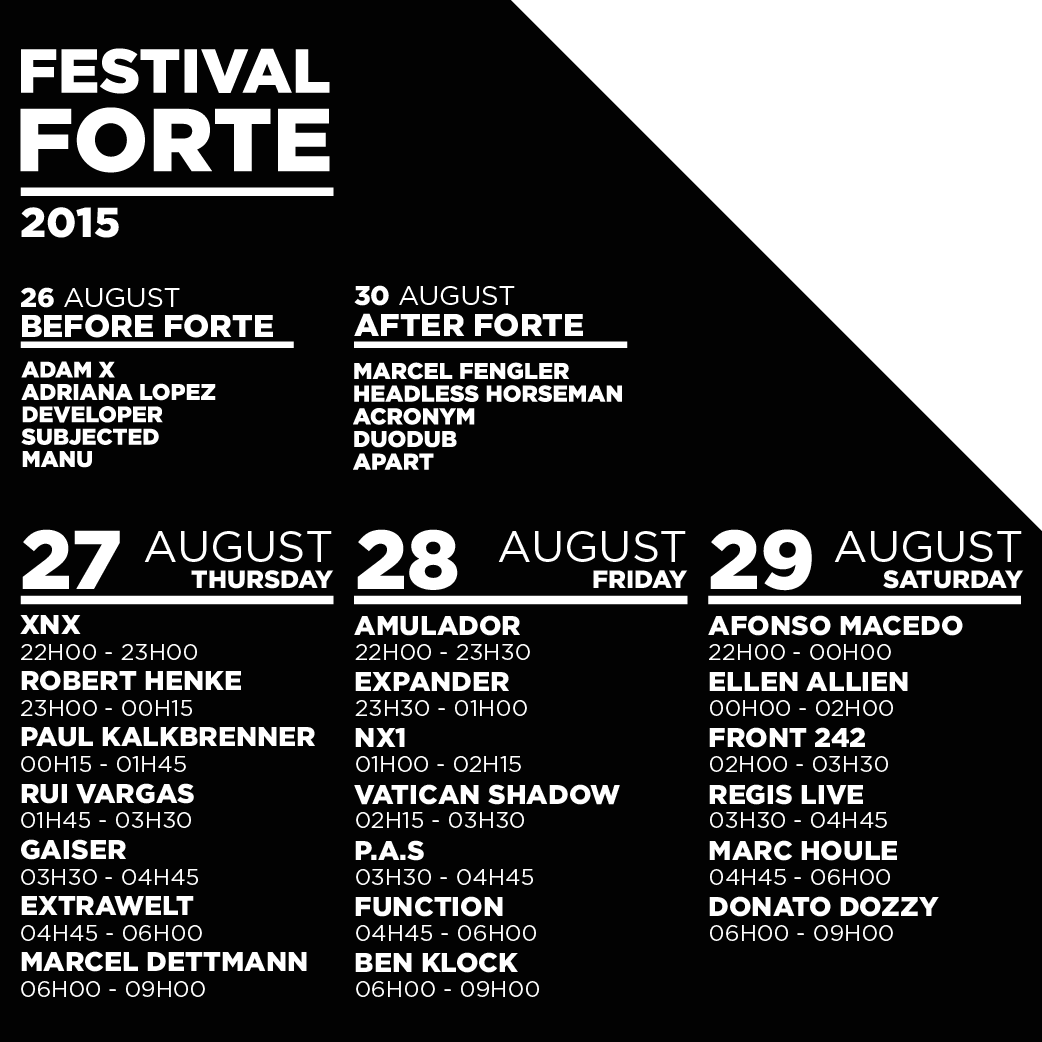 Festival Forte Release Full Line Up
The grand opening of Festival Forte 2015 will feature Robert Henke [Monolake], who will perform the outdoor debut of his LUMIÈRE II laser show.
This line-up boasts an impressive selection of contemporary techno, prolific industrial outfits and music to lose yourself in.
FORTE 2015 // TRAILER from FORTE on Vimeo.
Festival Forte, runs from the 27th to the 29th of August, is the Portuguese festival responsible for bringing some of the finest artists in modern dance music to Coimbra, a small city off the coast of Portugal complete with regal castle surroundings and only a small drive away from the nearest beach!
Set in the beautiful setting of Montemor-O-Velho Castle, Festival Forte is undoubtedly the number one choice of festival this summer!
Festival Forte has a maximum capacity of 5,000 people per day. Full week-end passes, including free camping, are on sale for €60. Day passes can also be bought for only €30.
Festival Forte Line Up 2015:
Marcel Dettmann, Ellen Allien, Ben Klock, Front 242, Planetary Assault Systems, Paul Kalkbrenner,
Gaiser, Extrawelt, Marc Houle, Donato Dozzy, Function, Vatican Shadow, Acronym, Adam X,
Adriana Lopez, Alfonso Macedo, Amulador, Apart, Developer, Duodub, Expander,
Headless Horseman, Manu, Marcel Fengler, NX1, Regis, Rui Vargas, Subjected, XNX