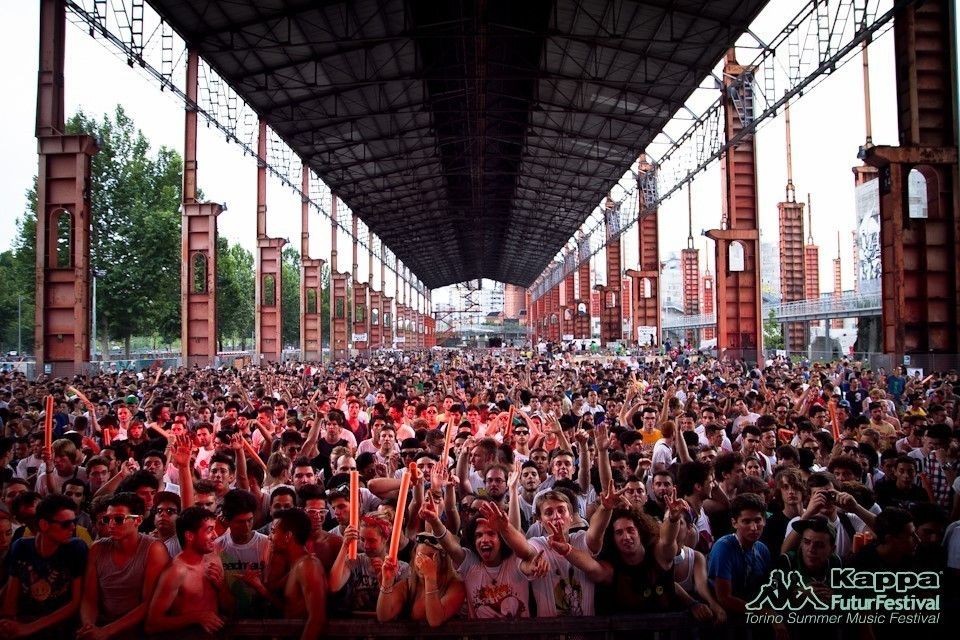 Kappa Futur Festival Complete Full Line Up
11th and 12th July 2015 is when Torino's finest summer festival will return to Parco Dora with another carefully selected line-up of big name acts from the worlds of underground house and techno. Having announced the first names including Ben Klock and Marcel Dettmann, Seth Troxler and Solomon, now comes the next wave. It's also worth noting that The Huffington Post has named Turin as one of the top ten European cities in the world to visit, and that Kappa now has 4 stages, more than 50 artists and 24 hours of music.
Day 1 in 2015 will see a very special headline act in the form of Siriusmodeselektor, which is a live show brining together Sirius and Modeselektor and is sure to be an electrifying experience.
As well as that there will be a session under the Kings of House banner. Legendary and enduring house acts David Morales, Louie Vega and Tony Humphries will all be spinning only the most classic sounds.
Also added to day one are Italian pair and moody house and techno specialists Tale of Us, who release on Minus and Life & Death and are modern day stars. Bristol bass man Eats Everything and US house sensations The Martinez Brothers also play.
On day two, techno talent and recent fabric mix star Joseph Capriati has been added, as has Hot Creations man Jamie Jones, Kolsch, do-wop, funk and soul outfit PillowTalk, Hotflush's acid techno man Recondite and festival favourite and tech house man Ten Walls. Cocoon ringleader and techno party starter Sven Vath also plays with Spanish pair Ilario Alicante and Oscar Mulero plus many more.
Hotel and ticket packages are now available for Kappa Futur at a number of different websites (listed below). They start at just 79eur and include a weekend pass, breakfast, ticket delivered to your room, late check out and a choice of two hotels (President and Mercure Royal), both of which are just a few minutes walk from the venue.
Since launching in 2012, Kappa Futur has firmly established itself on the global festival circuit, with music running from midday through midnight on both Saturday and Sunday. With its varied hangouts, DJs between the trees and lashings of Italian food and drink, this unmissable festival sees 25, 000 music lovers party in massive hangars and industrial spaces in the heart of Torino.
Line Up In Alphabetical Order
ALEX BAU
ALIX PEREZ
BEN KLOCK
BLACK COFFEE
DAVID MORALES
DISCRETE CIRCUIT
EATS EVERYTHING
HARVEY'S DISCOTHEQUE (DJ HARVEY, DANIELE BALDELLI, I-ROBOTS, PRINS THOMAS, YOUNG MARCO)
ILARIO ALICANTE
IVY LAB
JAMIE JONES
JONAS KOPP live
JOSEPH CAPRIATI
KÖLSCH
LOUIE VEGA
MARCEL DETTMANN
OSCAR MULERO
PAN-POT
PILLOW TALK live
RECONDITE live
ROCKWELL
SETH TROXLER
SIRIUSMODESELEKTOR live
SOLOMUN
SVEN VÄTH
TALE OF US
TEN WALLS
THE MARTINEZ BROTHERS
TONY HUMPHRIES