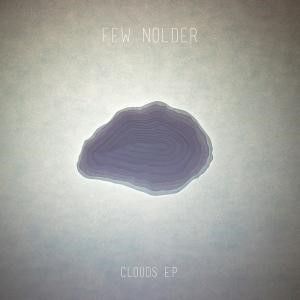 Few Nolder – Clouds
Following in the footsteps of enigmatic sonic machine Ten Walls, Few Nolder is the next artist to grace the catalogue of the fresh and bold Boso imprint. Delivering an EP that's an emotionally charged trip across four driving electronic cuts, as powerful and original as you might expect from an artist who cut his teeth on Planet Mu, Few Nolder takes the listener through deep channels of wobbly bass, epic synth lines, kinetic percs and ethereal soundscapes cut through with driving basslines. With a deftness of touch, exploring shades of light and dark, and tough as well as melodic textures, the 'Clouds' experience is a complete and expertly layered journey of an EP.
BACKGROUND
Linas Strockis aka Few Nolder first emerged back in 2006 when Lithuanian label Partyzanai released his debut 'Patterns EP' a melting pot of black techno magic. This led to his next release 'No Mo' getting picked up by Mike Paradinas' highly regarded Planet Mu and a debut self-titled album was soon to follow in 2009 to critical acclaim.
Among many exciting artistic projects, Linas has been involved in the XYZ Opera performance project (since 2010) where the most talented Lithuanian opera singers together with prominent electronic music composers/artists create a unique show with visuals. Linas also started a slow balearic disco project New Found Land in 2009, played synth in an electronic indie cabaret band Adomas & the Mittens in 2011 and recently co¬founded a pop electronic duo Dunes of Gold
With live gigs throughout Lithuania and all across Europe, varied original productions (Silence, Planet Mu, Best Kept Secret etc) unexpected co¬productions, genre bending remixes, and dynamic work with electronic operas and ballets ¬ the last few years have been an adventurous ride. 'Clouds' should be the impetus to catapult Few Nolder onto the global stage.