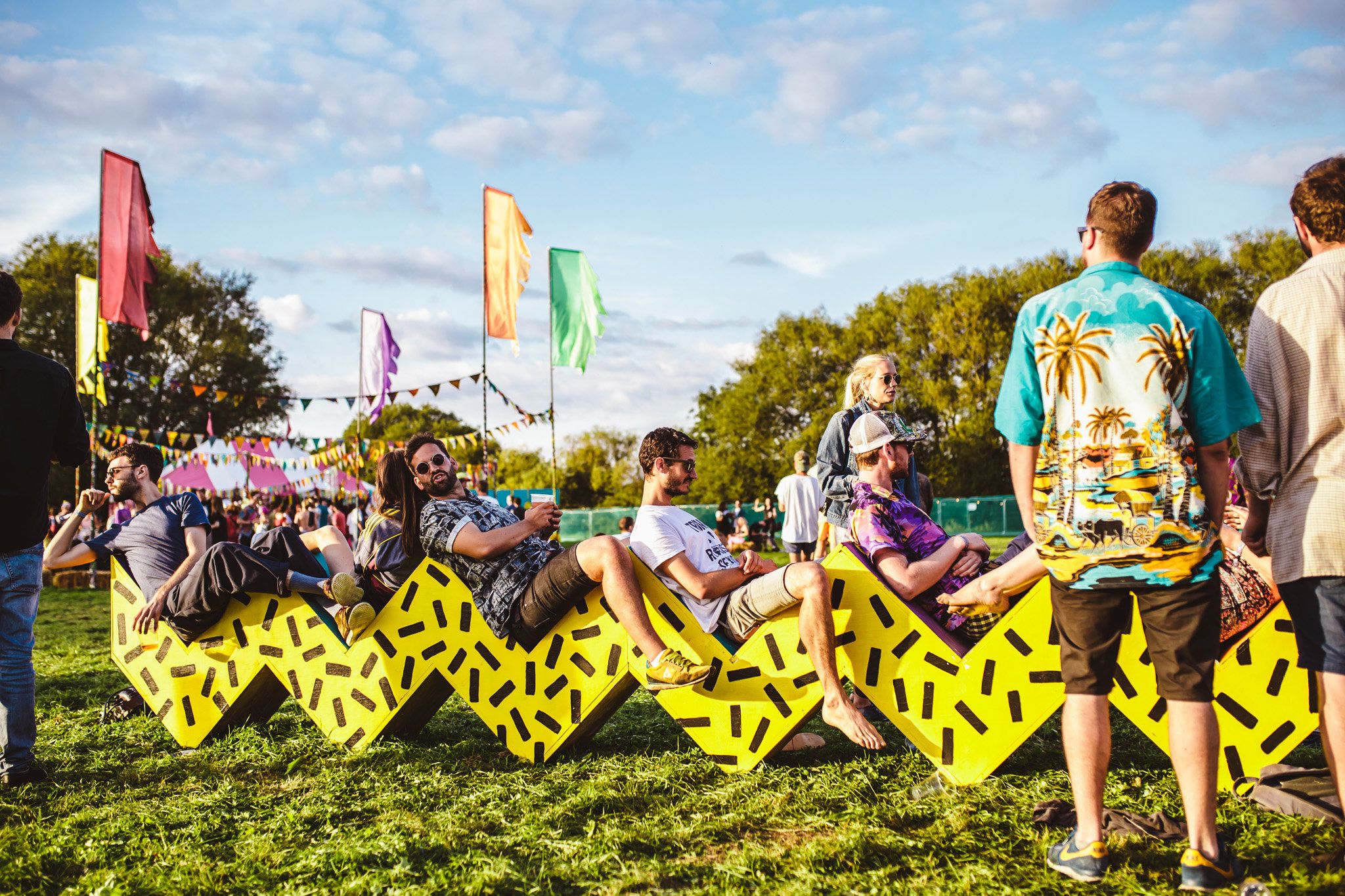 Field Maneuvers Festival announces first acts
700 people, three nights, one field – clear your calendar for the UK's most mischievous little rave. Six years running and stronger than ever, with an all-star line-up of the underground's elite: this summer's most intimate festival favourite, Field Maneuvers, is back for 2018.

As ever, FM welcomes back some of their long-standing family to soundtrack the hedonistic weekend with residents Ben Sims, Ryan Elliott, Jane Fitz, Nick Höppner all making a return. Plus, new recuits Shanti Celeste and Elena Colombi, join the motley crew of residents. Field Maneuvers champion talent from around the world, bringing lesser-known names and global heavyweights to a tight-knit, rave-ready audience. Powder, rRoxymore, K-Hand, Dr Rubinstein will all be making their debut this year plus there's still many more names to come in the months ahead. With tickets at just £119 for the weekend, grab one now here: http://fieldmaneuvers.com/buy-tickets

As well as world-acclaimed residents, the first names announced see faces old and new rounding out the season in the secret end-of-summer playground. First up, is rave royalty, Dr Rubinstein, set to whip dancers into a thrilling frenzy with her blend of squelching acid, urgent electro and wild techno. Field Maneuvers welcomes Detroit's first lady, K-Hand, the unsung hero of the US techno scene ready to dictate a wild narrative with unrelenting command of the dancefloor. Renowned for ethereal rhythms released on revered labels such as ESP institute, Japanese DJ and producer, Powder, is set to tickle the festival floor with otherworldly sounds. Also joining the line up with her fierce spontaneity and arresting jams is French artist and rule-breaker, rRoxymore.
A dancefloor education comes from Eris Drew, resident selector at seminal Chicago clubbing institute, Smartbar. Flexing the limitless sounds of a city steeped in clubbing legend, it's a rare chance to catch her inimitable energy in the UK. Next, enter Joel Kane, with one of Australia's finest exports, DJ's DJ Claire Morgan in tow. Joining Claire with heady cuts and rolling jams is genre-defying DJ on the rise, Iona, who brought the sunshine out at last year's throwdown. Founders of Portuguese Radio Quantica and founders of the Naïve and One-Eyed Jacks labels respectively, Violet, pushes wild percussion and obscure jams while Photonz weaves through spaced-out sounds from the far-reaching corners of the rave scene.Following killer sets in 2017, Edinburgh's local hero with a penchant for warm sounds, Telfort, graces the FM booth again with Nick Cobby bringing more bubbling house and lesser known grooves. London collectives Make Me (Rupes and Rubin) flex their innate ability to tease and please a crowd, with Bristol's finest Em Williams and Stav soundtracking a rhythmic trip. There's also scene pioneers a plenty with UK free party veteran the Peaceful Ones (aka Woosh of the legendary DiY Soundsystem) brining serious selections, as well as the brains of Altern-8 aka March Archer and the king of festivals, Captain of Block 9 / NYC Downlow: Gideön.
Field Maneuvers' resident spinners are testament to the party's core values – eclecticism inclusivity and incomparable music. Hypnotic house, infectious garage and thumping techno through to hands in the air trance, post-punk, EBM and odd left-field explorations. Joining the residents' roster for this year is Peach Disc's head honcho, Shanti Celeste. Vibe purveyor with an ear for dance floor heat, Shanti's sets span far flung realms beyond the record bag, always packing a vibrant punch. Also joining the resident's roster is Elena Colombi, the eclectic who made her imprint on London's scene through revered NTS shows and unpredictable club sessions. The best of the rest are loyal, returning spinners. From Ostgut Ton dons,Ryan Elliot and Nick Höppner, their seamless sets always a highlight, to Auntie Flo's exotic explorations through to good time guys, Local Group. Then there's, Cornerstone Soundsystem, on hand again to dish up soulful reggae dubs with Ben Sims and Brackles each also laying down slammin', solo sets. Expect lurching warehouse action from Andy Blake, DJ Hectick, Mark Archer and Pete Woosh plus FM mainstays Jade Seatle and Jane Fitz all return to open arms, hosting their mystical, meditative haven; the hand-curated Field Moves tent.
Run by a group of music loving, party mavens – Field Maneuvers is truly one of a kind. An uncompromising, inclusive line up reading out across the globe, highest spec sound systems, and a special crowd, it's good vibes only. Inspired by the free-party movement, Field Maneuvers is not for profit, a nod to the euphoric shakedowns of back in the day. A high calibre of artists, faithful ravers and loyal returnees, the magical atmosphere is unmatched in it's lush, leafy, free party secret site – green grass, good friends and jaw-dropping sets just a stones throw from London. Camping space is included in the ticket price, so there's no excuse not to pitch up with the tempo. With tickets flying out and on final release, act fast to join the fam. Grab them here: http://fieldmaneuvers.com/tickets
Field Maneuvers
31st August – 2nd September, 2018
Location TBA