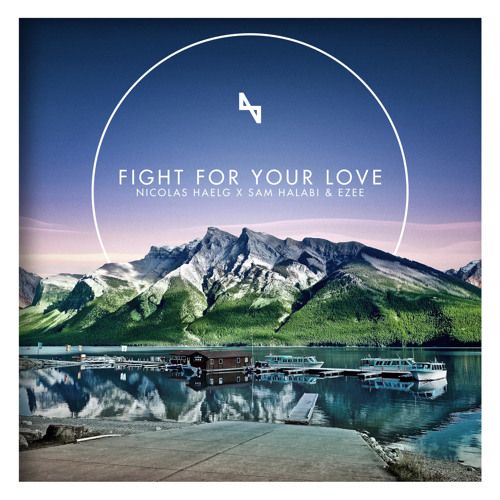 Nicolas Haelg - Fight for Your Love
Holding down an impressive career so far which has seen him deliver material on imprints such as Universal, Sony and Warner, Nicolas Haelg unveils another unmissable offering to his revered production style with 'Fight For Your Love' on Sony Music. Featuring rising production talent Sam Halabi and the stunning vocal work from singer/songwriter EZEE, the track delivers a powerful fusion from a wealth of 2018's quickly rising stars.
Having seen support for his work from artists such as Robin Schulz, Bakermat and Sam Feldt, as well as Pete Tong crowning his huge hit 'Something Good' as 'Essential Tune' in his legendary radio show, Nicolas Haelg has caught the elite's attention with his finely tuned fusion of energy-driven, melodic and diverse production style.
Making his mark again with 'Fight For Your Love', which melds together a compelling combination of subtle grooves, star gazing melodies and an unforgettable vocal cut from EZEE which keeps the momentum flowing throughout. Continuing his relationship with Sony after releasing 'We Get High Together' alongside Tyler Sjöström, Nicolas showcases once more his ability to construct instantly catchy, addictive grooves which resonate globally.
With a penchant for diverse material such as remixes for artists such as Izzy Bizu, Sway, Blossoms, Gareth Emery and Honne, sharing his sound with performances supporting the likes of David Guetta, Alan Walker on his home turf, Switzerland, as well as a huge Germany tour alongside Alle Farben, Nicolas Haelg continues his meteoric surge, with 'Fight For Your Love' set to be another quality addition to his diverse catalogue of releases this year.
For more information check socials:
www.facebook.com/nicolashaelgmusic
www.soundcloud.com/nicolashaelg
www.instagram.com/nicolashaelg