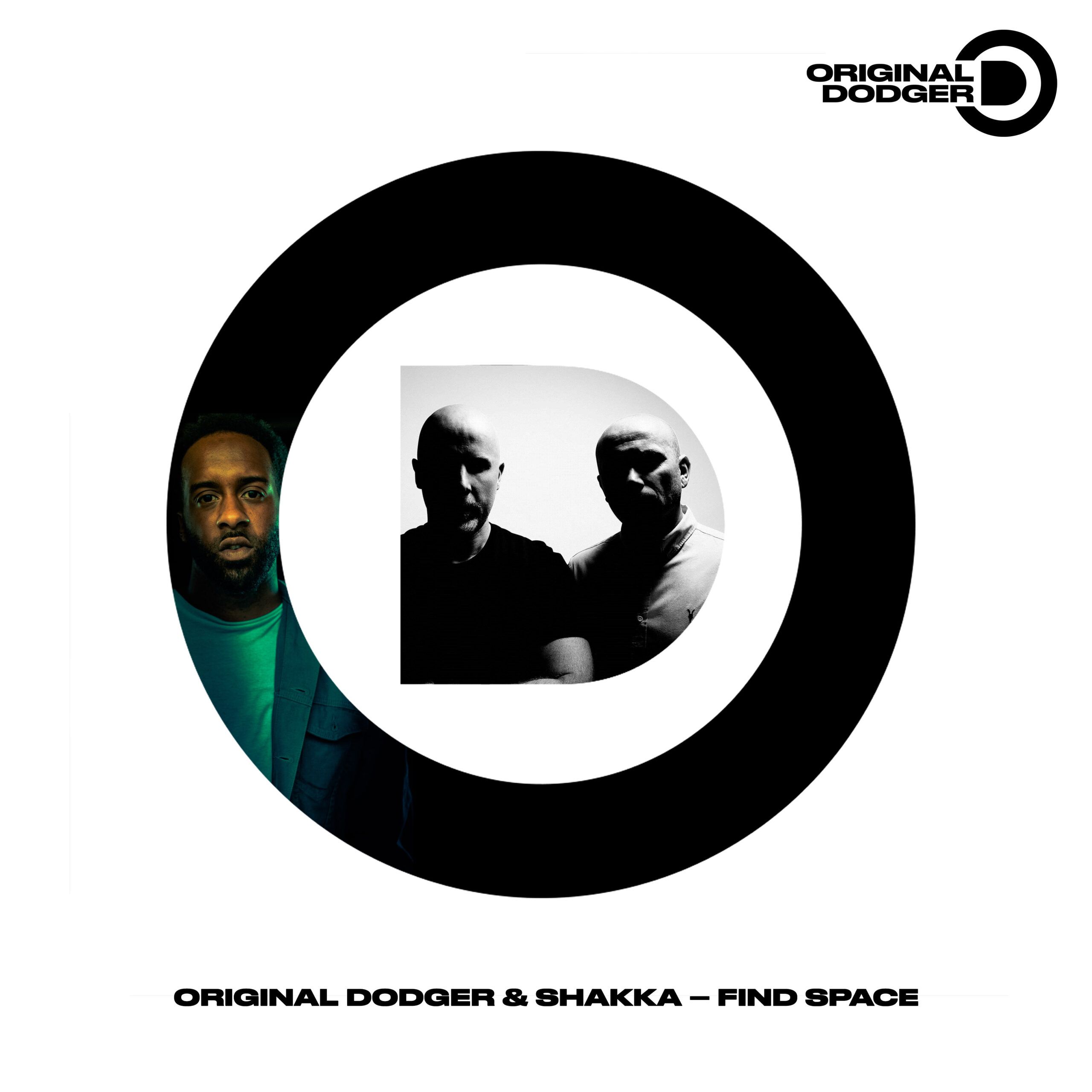 Original Dodger & Shakka - Find Space
Legendary UK garage duo Original Dodger (previously known as Artful Dodger), have revealed their brand new track, a dynamic production titled 'Find Space'' featuring Shakka. Showcased by Mistajam as his Jam Hot premiere on BBC Radio 1, the track acts as a throwback to the late 90's and early 21st century sounds of the genre's golden era.
The track follows Original Dodger's release 'Millionaire', a highly acclaimed comeback featuring the talents of Daecolm, P Money and Davinche. Known for pioneering the UKG scene and securing huge crossover success, Original Dodger carry a wealth of production experience, helping launch the career of global superstar Craig David and influencing the likes of The Streets, Jack Garrett, Ed Sheeranamongst many others.
'Find Space', featuring MOBO-winning London singer/songwriter Shakka, utilises his rich vocals to create a smooth groove-led production, and follows Shakka's 2016 EP, 'The Island', which earned him a spot onThe Independent's 'Ones to Watch 2017' list, with Original Dodger hailing the vocalist's work on the release, adding: "We're incredibly excited about this tune, it has that traditional OD feel but Shakka has delivered a vocal that brings it bang up to date! We can't wait for people to hear it."
Heartily welcoming the old school garage sound back, 'Find Space' serves as an aural embodiment of both the highly polished production skills of Hill and Devereux, and the silky delivery of Shakka. Returning at a time where there is an appetite for UK influenced sounds, Original Dodger celebrate their notable legacy and pick up where they left off.
For more information on Original Dodger, please visit:
http://facebook.com/OriginalDodger
http://twitter.com/OriginalDodger