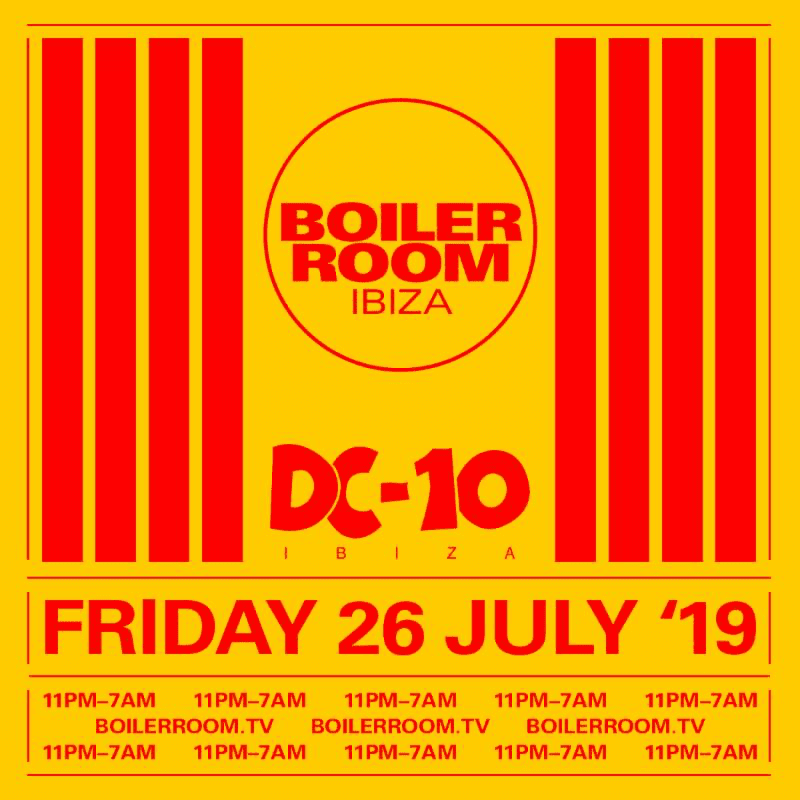 First ever live stream at DC10 to be broadcast this summer
Two of electronic musics most infamous brands are partnering for the first time ever
Two of electronic music's most recognised brands today announce a one off special event which sees a number of firsts for the scene. On Friday the 26th of July, Boiler Room will be doing its debut event at DC10 and DC10 will be hosting its first ever live stream.
With a line up curated in conjunction with a longstanding Circoloco resident who knows the venue with a level of intimacy that few others possess, this is sure to be a landmark event which will be captured by the Boiler Room team to go down in infamy.
DC-10 barely requires an introduction. Far exceeding folklore, the small farmhouse at the end of the airport runway has become one of the best-known clubbing destinations on the planet– & etched forever in dance music's cultural archives. Open for over 20 years, hosting 2 of the most successful parties on the island in Circoloco and Paradise. Unlike other Ibiza "Superclubs," DC10's core values set it apart and help maintain its reputation as one of the strongholds of underground electronic music, not just on the island but globally. With a focus on carefully curated line ups and a second to none sound system coupled with the iconic location next to the airport, where revelers can gaze up at planes passing overhead. In keeping with its progressive approach, the forthcoming summer season will be the first year DC10 have banned single-use plastic.
Over two decades after its opening, Boiler Room is due to document the first-ever broadcast within its walls. A one-off Friday party that will span the main room & the club's iconic terrace, the event has been programmed to honour the institution's greats, but also to look forward to its future and will showcase among others two of Europe's most progressive parties, with 'Is Burning' (Amsterdam) and 'Cruise' (Blitz Club, Munich) residents representing.
Full details of the curator and line up will be announced over the next few weeks, so stay tuned for further info.
Sign up on the Boiler Room Sessions page for the chance to win tickets and to keep up to date with announcements: blrrm.tv/dc-10