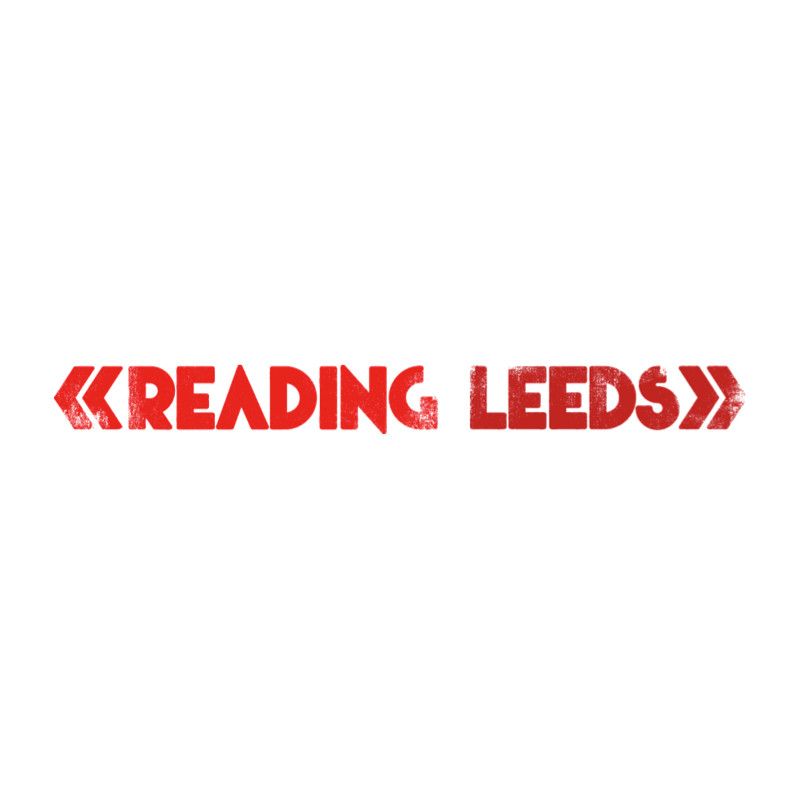 First Headliners and Initial Acts Announced For Reading & Leeds 2016
Reading & Leeds Festivals are excited to announce RED HOT CHILI PEPPERS as the first headliners for 2016.
Taking to the main stage for what promises to be a phenomenal headline set as a FESTIVAL EXCLUSIVE, Red Hot Chili Peppers are; Anthony Kiedis, Flea, Chad Smith and Josh Klinghoffer. Returning to Reading and Leeds Festival nine years after their last performance there, it's fair to say their live return is highly anticipated. When the band were asked which UK Festival they would like to play next summer, Chad Smith commented "the simultaneous answer was 'Reading and Leeds'"
Melvin Benn commented:
"I'm thrilled to be able to announce Red Hot Chili Peppers as the first headliner for Reading & Leeds 2016, as a festival exclusive. Their incredible live show will be an unforgettable headline performance at the UK's biggest music festival. We've still got some really exciting names to announce and I can't wait to reveal the rest of the line up. It's going to be our best year yet."
The 1975 will be making a huge appearance at next year's festival following the release of their highly anticipated second album. With a gargantuan new stage set up and a fiercely dedicated fan base, their appearance is going to be undeniably special.
Mancunian festival favourites Courteeners will also be returning in majestic fashion in 2016, following the release of 'Concrete Love' and a huge show in Heaton Park earlier this summer, priming them for a massive performance.
With a famously visceral live show, Twenty One Pilots appearance at Reading & Leeds 2016 looks set to be nothing short of mind blowing, especially in the wake of their November sold-out UK tour and their recent album Blurryface, which topped the Billboard Charts. 2015 has been a huge year for the guys and with another sold out tour under their belts in February and two nights at Madison Square Garden in the summer, 2016 is set to be another incredible year for this band and their performance at Reading & Leeds will definitely cement them as the most exciting band around right now.
Slaves embody some of the emerging talent on offer at the festival, moving into a bigger slot after storming their performance this year, not to mention their Mercury Prize nomination earlier this month.
Slaves commented:
"It's always a pleasure to play at Reading and Leeds and it's an honour to be invited back to play again in 2016. The crowds have been good to us and we are always very grateful. The line up is always a gooden and we're looking forward to being part of it and taking things up another level this time. See you there xxx"
Another group known for their raucous live shows, HINDS have undoubtedly proved themselves as one of the finest new bands to surface this year, winning crowds over across Europe with their delightfully ramshackle performance, fans will need to look out for their debut Reading and Leeds performance. RAT BOY is also joining the line up – fresh after a summer of huge shows, including last month's inaugural Community Festival and a recent tour supporting The 1975, hit singles such as 'Sign On' and 'Fake ID' will no doubt draw huge sing-alongs.
Rat Boy commented:
"It's gonna be lit!"
Reading & Leeds favourites Crossfaith will no doubt see a crowd of thousands descend on the legendary Japanese rave-metal group's performance.
Crossfaith commented:
"It is an absolute honour to be invited to legendary rock festival 'Reading & Leeds' three years in a row. We are always feeling your big love for us! Can't wait to party and rock with you guys! See you in da pit! Let's make history!"
Kicking off a huge dance line up, the iconic DJ EZ has also been revealed to perform. A master of his craft, EZ has played to crowds all over the world over the last decade, making him the perfect candidate to get the Reading & Leeds crowd moving.
DJ EZ commented:
"I can't wait for these festivals! Looking forward to seeing you there."
TICKET INFORMATION
Tickets are on sale now.
Weekend tickets are £205 + £8 booking fee = £213 total
Day ticket prices/sale date TBC
Instalment plan – The first payment is £58 (£50 + £8 booking fee) and then the rest of the payments are "If you pay your first instalment on or before December 31st, your subsequent payment dates will be February 1st (£50), March 1st (£50) and April 1st (£55 + £6.50 postage)". Payment dates for instalments bought after December are still TBC.
Early entry permits – £20 (No booking fee)
Campervan permits – £75 (No booking fee)
Lockers – £16 (No booking fee)
Reading car park – £10 (No booking fee)